How to Become a Master Cannabis Grower?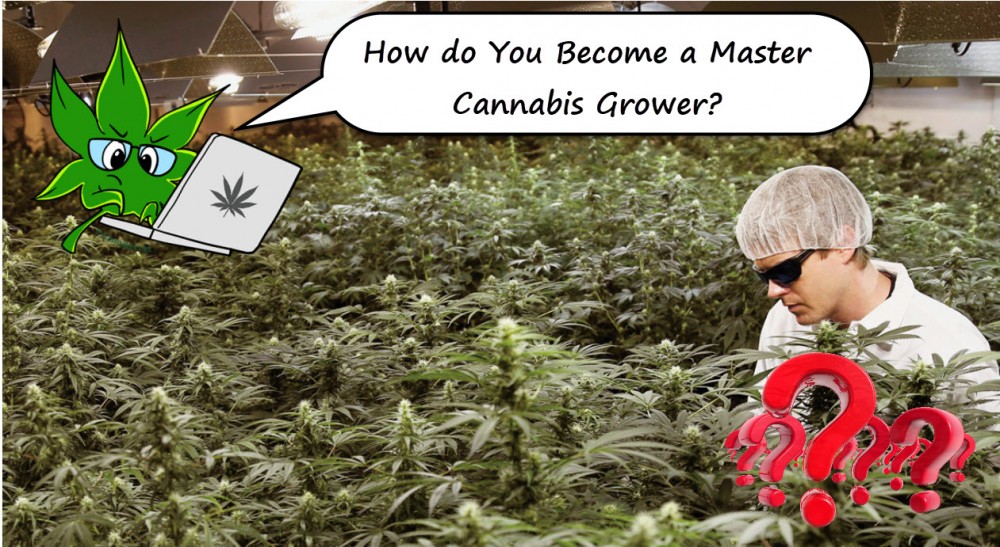 The cannabis field is going to be worth almost $31.4 billion by the end of 2021.on the basis of these predictions; it is pretty evident that the opportunities of employment inside the industry are sure to grow.
A Director of Cultivation or master grower is one a position which is greatly sought after in the cannabis industry. Many people take this to be a title of honor. However, not everyone will know how they can become a master grower.
What is a Master Grower?
With more and more states changing their recreational and medicinal marijuana laws, the role of the master grower seems to be legitimized in the cannabis field.
A person who dedicates his life to attaining accuracy with the cannabis cultivation is called a master grower. Even though there are few exceptions, a master grower generally comes with a degree in horticulture of Botany. It is possible to become a master when you do not have the education required for it. This is because there are different forms of education but has more than five years of experience to cultivate cannabis in a big legal setting.
How to Become a Master Grower?
● You might have the experience to become a master grower. However, you should not go into the interview and call yourself one. One of the best things here to do when you interview for the position of a master grower is just to be humble. No one likes to hear that the plants you grow are the best and that there is nothing like it. There are many people growing great weed but are not master growers. You should not pose yourself to be that guy. Rather than focusing on a good the plants are, you need to let the prospective employer know that you are happy with the results you received in the past but are open to knowing new techniques and improve. Show interest in the methods which has worked for them.
● It is important that you know what you are doing. There are many growers who consider themselves to be masters but don't know many details. In case you want to be the master grower, it is important that you master the basics. Start reading all the books about weed. To grow weed, you have to know about everything you can. This means the three stages of growth, environmental, and proper nutrients. You also need to know how you can harvest and cure them, successfully.
● If you have to grow weed at large scale takes a lot of time and is tedious than growing it in a backyard. Many people who become master growers might not realize that it might take a lot of time; hence, you have to be ready to be work hard. Feeding, watering, and observing plant health is important and has to be done every day. It might be a monotonous job but the results are going to be truly rewarding. From point A till harvesting is enough work.
Risk and Duties of a Master Grower
Like mentioned earlier, a master grower comes has to perform a lot of responsibilities. When some license cannabis grower looks for master growers they make sure that they have a horticulture background and managerial skills.
Here are some of the duties of the master growers,
● Ability to collaborate with other experts.
● Significant knowledge regarding gardening maintenance to grow and trim roots.
● Responsible enough to hire, as well as fire employees.
● Learn which pests should be used on the basis of the disease.
● Expertise in nutrients, plant soil, pH level and much more.
● Understanding the requirements of light for every plant.
● Expertise in state laws, POS systems, and inventory.
● Make sure that crops come with proper temperature, ventilation, and humidity.
On the basis of training and knowledge, the master grower varies from $90,000 in a year. Large scale cannabis grower might earn up to $150,000.
6 Things to Consider for Potential Master Growers
● It is necessary to have a robust understanding of horticulture. Having a master's or an undergraduate degree is important for someone who would like to become a master grower. Make sure that you are ready to advance your education and gain exposure to various techniques of horticulture.
● You have been certified as the master grower. This is possible through the various in-person and online courses. Nevertheless, you should know that there is no national standard until now. Hence, these courses are helpful and education, it doesn't guarantee anything.
● It is also necessary to get experience. Work at nurseries which produce food or flowers at a commercial scale. This can be really helpful for people who would like to become a cannabis grower.
● You need to know about the specific requirements of the plants and for this; you will get several books and resources over the internet. This will enable you to become a master grower. You can try to grow some cannabis like Purple Kush in your garden prior to applying for work as the master grower.
● Go for the job fairs, trade shows, and other events of the cannabis industries for networking with the cultivation businesses. Make sure that you inquire about open positions. Ask the local bud-tenders to find out if they know anything about an open position.
● Make sure that you check out the job sites like Cannabis Job Board, WeedHire, etc. meant for the cannabis industry. Here, you will find master grower jobs that find you adequate to take on.
Experience of Master Growers
· Nathan Ell
He manages Soma Cannabis which is the top one percent in the state when it comes to a big cannabis warehouse. It is recreational grow that uses hydroponics. He entered into this field after he was the head grower for 7 years. He says that it is difficult to work as it is a work that continues for 7 days in a week. Moreover, he has to be eager to learn all the time. Ell's philosophy to grow is to make everything simple. This way there is less chance of spoiling things. A big part of the work of master cannabis grower is to manage the employees. He says that the best employees come from conventional nursery trade. These employees have significant cross-over skills and are much open to learning. According to him, in order to be a master grower, it is important to know what has to be added. This is the key to growing a good crop from starting to end.
· Thomas Wild
He has been growing cannabis from the 1980s. Presently, he works as a candidate. In the year 2000, he started growing cannabis indoors. He grew it in Arizona and California. It is here that he got his license for three and a half years prior to delving into the business of consulting. He says that the master growers have to be careful and need to train their employees so that they are able to spot issues. Moreover, there should be a system in place for reporting it. According to Wild, master growers have to be vigilant regarding bad clones and unhealthy plants. At present times, one of the primary challenges is that cannabis cultivation is being infected by tobacco mosaic virus. This is one of the viruses that growers should watch out for. However, on a positive note, master growers and the other are opting for tissue culture that takes out many problems which come with the clone, molds, and bugs. He advises that every plant should be checked every day. It is necessary to be diligent and patient, whether you grow Silver Haze, OG Kush, or some other strain.
Many people who are interested in cannabis would dream to become a master grower. However, this might not be an easy position to take on. It is a rewarding profession in the cannabis industry.
CANNABIS GROWERS READ THESE...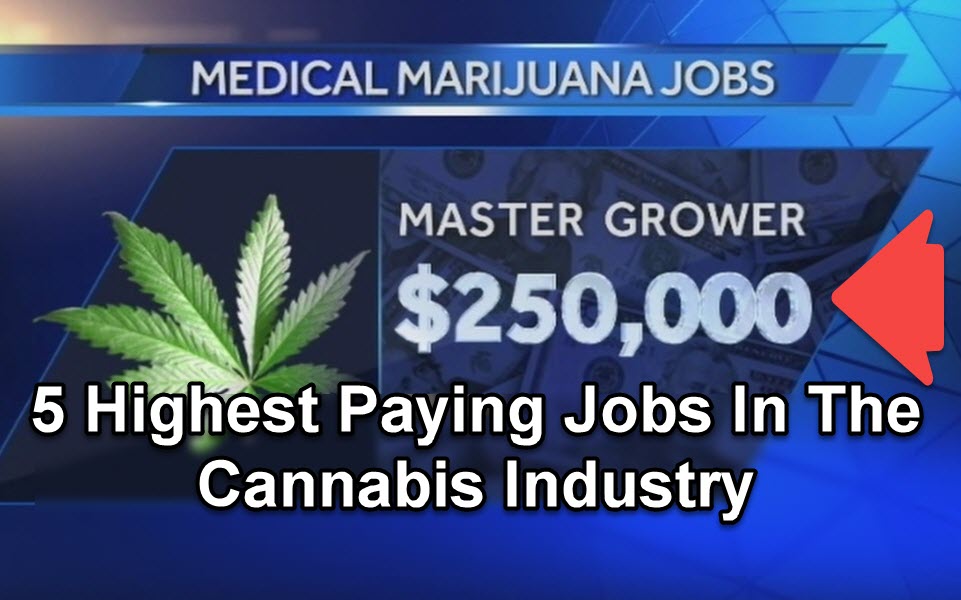 5 HIGH PAYING CANNABIS JOBS AND GROWING, CLICK HERE.
OR..