Australian travel blogger Timmy Karter took his life in his hands when he decided to travel into the Brazilian shanty town of Favela to film what the current drug market looks like for people living in these slums. While local gangs and organized crime control the drug flow in and out of the slums, the 70-minute vblog is an eye-opening reality check for the marijuana industry as, among other drugs being sold on open air tables, is cannabis for $0.30 a gram, and that is before you begin the haggling process that is normal to produce a sale in Brazil.
While the vblog is 70-minutes long, you can watch a Twitter recap below.
CLICK PICTURE OR HERE TO WATCH TWITTER RECAP VIDEO
Most likely this cannabis is grown in Brazil, as the costs to even get it from Colombia would be prohibitive for this pricing. If rumors of Colombian cultivators producing legal cannabis at $0.06 a gram, then this is still a great markup and strong profit margins for an illicit market operation.
Keep in mind that this "marketplace" is in the poorest of poor neighborhoods. What does that mean? The consumer has as little money as possible for a consumer to have, and the gangs are still making a profit at $0.30 a gram. If the haggle price is $0.22, and the gang is still making a profit, you may be looking at cultivation costs at only a few cents for a gram of marijuana on Brazil's illicit market.
As Cannabis.net has pointed out, how low can the price of cannabis go?
Much lower than current market estimates and analysis currently predict.
As discussed in the article, "With a Gun to My Head, This Is the One Cannabis Investment I Would Make Right Now", Latin and South American cananbis will win the long game, while shorting EU cannabis markets due to the size of the illicit market European legalization will create, is a good idea.
Once full federal legalization starts, then worldwide legalization with the ratification of UN drug treaties, look out below!
SOUTH AMERICAN WEED WILL WIN, READ ON...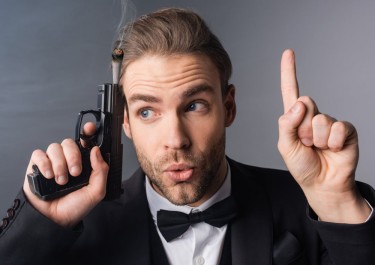 ONE CANNABIS INVESTMENT I WOULD DO WITH A GUN TO MY HEAD RIGHT NOW!