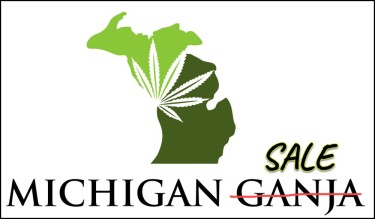 In January, cannabis prices in Michigan reached all-time lows, which is terrific for customers and retailers but has smaller cultivators panicking. Retailers have $122 ounces listed in their licensed shops.
Cannabis supply is pulling down prices a lot, and customers purchase it at record rates. State records show there is 55 times more weed in the market, and consumers are buying it at 16 times the price since two years ago when cannabis hit the market. Rates are now lower than 30 or 40 years ago when weed was illegal. On average the price for 28 grams an ounce fell 70% from $516 in December 2019 to $152 this January.
In Kalamazoo, some dispensaries are selling an ounce for as low as $50, while in Michigan, the average price of a gram is $5, less than 50% of the national average.
GROWTH IN THE CANNABIS MARKET
Executive director of the Michigan Marijuana Regulatory Agency, Andrew Brisbo, said the jargon around the market now is growth, but he reckons they are going into a stage where the supply and prices are satisfying demand, and it is stabilizing.
Michigan has evolved rapidly to become the fourth biggest cannabis market in the country, having sales of $1.8 billion in 2021. In November 2018, recreational cannabis was legalized by voters, but the state took another year to put the licensing framework in place for sales.
As consumers enjoy the lower rates, mid and small-sized cultivators state it is difficult for them to equal the prices of bigger operations.
Rivalry among cannabis farmers is growing as new cities permit operations. The number of cities allowing cannabis businesses in the last year jumped from 87 to 118, while the number of authorized businesses jumped by almost 150 to 1,238. People like Haley Poag of East Lansing, who had resisted purchasing cannabis from dispensaries to avoid Michigan's 10% marijuana excise tax, are drawn in by the costs. Poaga said she has accounts with a few of the local dispensaries, so she receives SMS when they're running specials, and that's always when she buys.
Owner of the Lake Effect and Doja dispensaries in Portage, Justin Palmatier, claimed that dealers could purchase marijuana for less money and boost sales. Competitors promptly matched his dispensary's $5 per gram price reduction. Several rivals lowered their prices to $75 after Lake Effect started selling an ounce for $100, or 28 grams, Palmatier claimed. We must meet or outperform local competitors' pricing reductions; when prices fall, we begin racing to the bottom. Palmatier added.
According to Chris Krestchmer, general manager of Homegrown Cannabis Company in Lansing, which cultivates marijuana for wholesale and sells it at retail, larger marijuana growing companies are springing up more frequently, pushing out smaller businesses.
In just two years, the number of farmers has risen dramatically to 1,238. Of that number, 458 are larger operations with a capacity of 2,000–10,000 plants or Class C growers. State records show that the amount of weed in the market leaped to over 1, 273,453 pounds, producing a market that is over-saturated.
Krestchmer said they knew it was on its way, but it came faster and more forcefully than anyone expected, and it had become a difficult game for them.
Some farms' owners worked with local governments to amend legislation that permitted them to combine numerous permits to produce even more marijuana, like the enormous farm slated to be built in Lawrence, southwest Michigan.
Until additional localities permit the opening of marijuana shops or the state caps the number of licenses a grower can have concurrently, according to Krestchmer, farmers will continue to struggle.
THE STATE OF CANNABIS IN MICHIGAN
Although the state now permits local governments to control how much cannabis is grown in their communities, nearly 80% of Michigan cities prohibit the selling of marijuana. Cities, particularly struggling ones, are motivated by economic factors to permit larger businesses.
Compared to the other 18 states that have completely legalized marijuana, Michigan has one of the lower marijuana sales taxes at 10%, which is paid on top of the regular sales tax of 6%. For instance, tax is 37% in Washington but only 16% in Arizona.
Taxes on cannabis sales were anticipated to have brought in $250 million to Michigan last year. Each county and city receives 15% of the excise tax. A major business can bring in $200,000, or twice the annual budget of a small municipality like Lawrence.
Seeing larger (growers) go in and produce thousands of square feet of product at reduced prices compels everyone else to follow that price, according to Palmatier. He added that the smaller businesses wouldn't realize they couldn't compete at that pricing point until it was too late. Thus, they could end up ceasing operations.
Palmatier is worried that when larger companies boost their prices when the price reaches a bottom, the market would be limited due to the closure of smaller cannabis operations. Palmatier said he thinks they will see lesser options at higher prices from these bigger organizations.
DIFFERENT PRODUCT TYPES HAVE EXPERIENCED SIMILAR TRENDS AS WELL
Vape cartridge sales in Michigan increased 178 percent between June 2021 and June 2022, making them the second-highest monthly sales item. Last month, sales of that product totaled more than $35 million.
A 91% rise from June of the previous year saw Michigan dispensaries sell over 179,000 pounds of cannabis-infused edibles in June 2022. Last month, retail sales of edibles amounted to more than $19 million.
Concentrates, on the other hand, had a 150% increase in sales volume from June 2021 to June 2022; last month, they generated more than $10 million in sales for adult usage. Ultimately, Michigan dispensaries are on track to record sales of adult-use cannabis totaling more than $1.7 billion across all product categories this year.
BOTTOM LINE
The fall in the price of marijuana is a result of the excess availability or over supply of the plant or cannabis products. It was brought about by bigger businesses combining multiple licenses, thus being able to grow larger quantities of weed. With so much to supply and a standard demand rate, the prices of cannabis had to drop, and competition in the market declined the price further still.
MICHIGAN CANNABIS NEWS, READ MORE...
MARIJUANA PRODUCT RECALLS ROIL THE MICHICAN CANNABIS MARKET!