Should Medicating Parents Get In Trouble With Child Protective Services?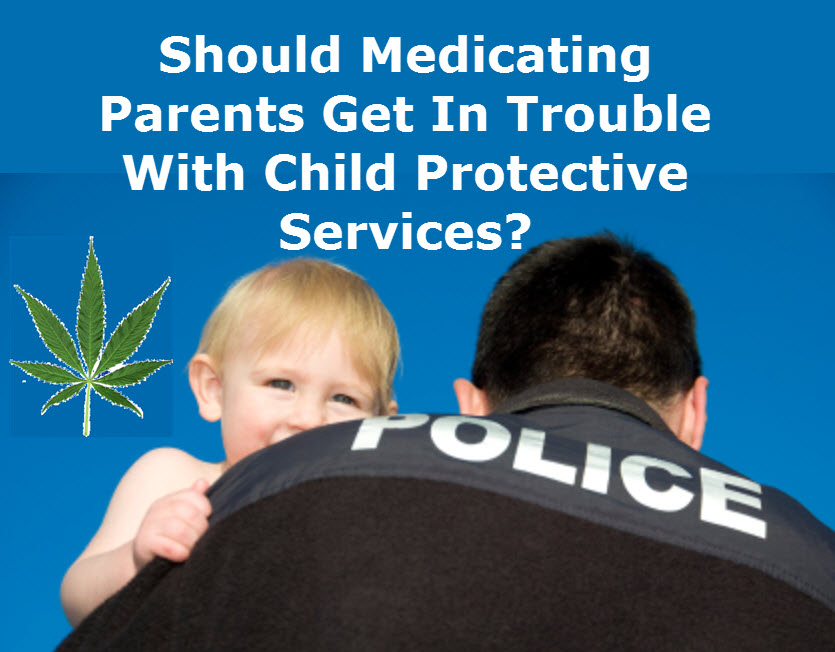 Despite the changing landscape with cannabis legalization, there are still so many hot topics surrounding its use. One of the most controversial topics with cannabis these days is if parents can continue medicating once they've had kids.
It all really boils down to a personal choice. Some cannabis users decide to just stop cannabis consumption once they've become parents, although a new study has found that many don't quit.
The study, published in Prevention Science, was conducted by a research team from the University of Washington's Social Development Research Group with the intention of providing more clarity about cannabis use among both parents and nonparents. According to lead author Marina Epstein, ""When it comes to adults, we don't know long-term consequences of moderate marijuana use in the legal context, so that we cannot say that we absolutely must intervene."
The cannabis industry hasn't had a single negative impact of a parent using cannabis; unless of course they're abusing other substances such as alcohol or illicit drugs. Epstein adds, "However, when it comes to parents, their use is strongly related to their children's marijuana use, and that is a significant problem, since adolescent marijuana use can be harmful. Our study wanted to prepare us to build effective interventions for all adults if it becomes an issue."
The research involved 808 participating adults, a mix of both parents and nonparents. The Social Development Research Group first identified these participants back when they were 5th graders studying at elementary schools in Seattle during the 1980's, since it's been a long-term research project. The volunteers were interviewed at different times throughout a 12-year period. The study concluded when most of the participants reached 39 years of age, which was back in 2014; just two years after Washington legalized cannabis. The subset of parents, totaling 383 people, were also studied at separate occasions and ended in 2011, before the state allowed recreational cannabis.
Almost half of the participants were made up of women as well as people of color; among the parents subsample, 60% were women while there was an equal subset of people of color. The researchers found that more nonparents reported using cannabis in the last year than parents. By the age of 27, 40% of nonparents said they used cannabis, compared to the 25% of parents.
When the volunteers reached their early 30's, they consumed less cannabis although there was a gap among the two groups: a little more than 16% of parents said they smoked cannabis in the last year while 31% of nonparents also admitted the same However, the findings also revealed that the participants who began using cannabis at a young age were more likely to continue their cannabis habit even until their late 30's, after they started having kids. Another factor was that individuals who had partners also using cannabis increased their continued use. These patterns were evident in both groups.
"This shows that we need to treat substance use as a family unit. It isn't enough that one person quits; intervention means working with both partners," Epstein states. "We also need to tackle people's positive attitudes toward marijuana if we want to reduce use."
Parents Also Have A Right To Medicate
Earlier this year, there were several cases of parents in Los Angeles who have lost their children because they used cannabis. In an article by the LA Weekly, an LA County child-welfare legal specialist named Pamela Ray Tripp said, "In my 20-year career, I have seen parents lose their children scores and scores of times where the only allegation was cannabis use or abuse."
Other families in LA have also experienced strict scrutiny because of their cannabis use. Although California's medical cannabis law provides patients and caregivers with protection from prosecution, it provides no protection from civil penalties. It's only now that lawyers are starting to defend families against cannabis use through Proposition 64. According to the law, there should be reason to take away a person's children, aside from them just being a medical cannabis user. Despite this, child-welfare lawyers aren't sure how this is going to improve the situation.
Tripp adds, "Change doesn't really come in the child-welfare community until there's public awareness and education."
Even with Proposition 64, lawyers also need to address other concerns that may be raised by the Department of Children and Family Services social workers if they find threats to children's safety. It's up to social workers to find out if a family needs to be investigated, once it's been reported to their hotline. Illicit drug use alone shouldn't be enough to state that a cannabis-using parent's child is being threatened.
OTHER STORIES YOU MAY ENJOY...
SHOULD YOU SMOKE CANNABIS INFRONT OF THE KIDS?
OR..
CAN YOU BE A GOOD PARENT AND USE MARIJUANA? READ THIS.