New Cannabis Strains To Try In 2021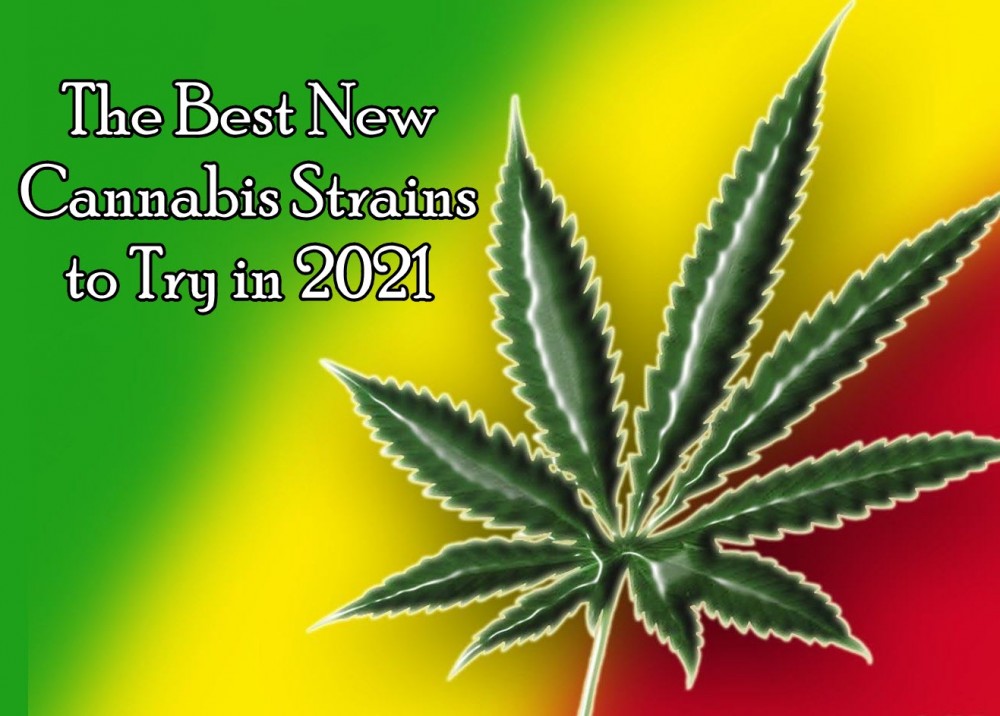 With all the excellent cannabis strains already out in the market, you might think that that's all we've got left. But the truth is, breeders are continuing to work hard behind the scenes to introduce many different kinds of new strains.
Considering how crazy this year has been, the abundance of all the new strains you can try is something to look forward to. Whether a seasoned or newbie cannabis user, experimenting with different strains is something you can enjoy especially now that we're all advised to stay home more. Besides, there is so much more to cannabis than the popular indica and sativa strains that we've all gotten to know.
Learn to seek out new tastes and flavor profiles. Many breeders these days are working with more terpenes in order to design unique experiences for you. There's a lot that goes into creating a new strain, and it's important to have fun as you observe all of these new things including its potency, effects, aroma, and flavor.
So let's get started! Here are the year's best new strains:
Blueberry Widow is no doubt one of the most popular indica strains of the year. You'll be lured by its sweet aroma with hints of wood and sour citrus. The blueberry influences can't be denied, either! Blueberry Widow is a great relaxing strain that will have you smiling and feeling euphoric – the perfect antidote to stress and pain. It gives an excellent full-body buzz, too, so be sure that the couch is nearby.
Meat Breath is the latest of the Breath strain family. This indica-dominant strain is recommended if you'd like a break from the sweet and fruity strains. However, be warned that it does have a high THC content; Meat Breath is not for newbies. If you are a fan of the classic, high-THC Afghani strains of the past, this is for you.
Sour Berry Blue is the love child of Alpha Blue, award-winning sativa, and Sour Strawberry, a famous indica. This strain tastes like a delicious fruit bowl that will transport you to a beach in the Caribbean, but delivers a potent body high. Its THC levels range from 20 to almost 27%, so you can be assured of a deliciously sweet euphoria right after that first puff.
Jock Horror is a famous strain, combining genetics from Northern Lights, Haze, and Skunk. It's a sativa-dominant hybrid that delivers a rich, fulfilling flavor that gives you a very strong energetic high. With nice sweet berry tones with citrus undertones, Jock Horror is a refreshing, tangy smoke. Users love the body high combined with a potent high. If you're looking for a strain to give you energy for a fun night out and make it more entertaining, Jock Horror will not disappoint.
Aurora Indica is a deliciously overpowering indica created by combining Northern Lights and Afghan. This is highly recommended for anyone who wants to totally disconnect from stress and work at the end of the day, or looking for effective treatment at knocking out pain and insomnia. Aurora Indica will send you straight to bed and you'll wake up feeling relaxed and happy. Its onset is rather swift, and many users report that it doesn't cause paranoia unlike many others, so you can be assured you'll get the rest that you need.
Lava Cake is as tasty as it sounds! Famous among aficionados for its cakey yet exceptionally tasty terpenes, Lava Cake relaxes both mind and body. Have a few puffs of this strain after work or during your days off, or just about any time you need to take the edge off and get a fix from your anxiety. This strain makes relaxation come easy, even on days that it feels impossible. Terrific for pain and insomnia too!
Watermelon OG is a high THC indica that is widely used as an appetite stimulant and sleep aid. It's unlike many other fruity strains you've tried; refreshing watermelon and grape flavors will remind you of a nice summer day. If you are feeling a bit down or suffer from depression, the euphoria of Watermelon OG will be like a breath of fresh air, making it one of the best new strains out there for its anti-depressant properties. Though many people prefer to use this strain during the day, it's versatile enough to use at night.
Pineapple Upside Down Cake boasts one of the most unique, diverse flavor profiles out there. It definitely smells like the pastry that it's named after, but it's starting to gain a loyal following because of its fulfilling, immediate onset that feels good both mentally and physically. Pineapple Upside Down Cake is the result of combining Pineapple Trainwreck and Cookie Monster, both well-loved strains. Thanks to its heritage, this strain does an excellent job of relieving tension, relaxing muscles, and just making you feel really damn good.
Rare Hindi is the result of combining Hindu Kush and Rare Dankness. It's got a nice deep aroma of sandalwood, but what makes this strain so well-loved is its ability to send you into a state of deep meditation. Earthy and sweet, but potent in calming and relaxing. if you enjoy these flavors and are looking for something new to get rid of stress and anxiety, check out Rare Hindu.
Pie Face OG is an indica-dominant strain, yet one that is pretty well-balanced. You'll love its earthy and cherry flavor thanks to its parents Face Off OG and Cherry Pie. Pie Face OG is famous for fantastic euphoria but the best part about it is that it isn't too overpowering. This means that you can have a few hits of Pie Face OG in the morning and still have enough mental clarity to take care of the day's tasks.
With all these excellent strains, there's enough to keep you busy at home for the next few months. Let us know which ones of these are your favorites?
NEW MARIJUANA STRAINS TO TRY, READ MORE...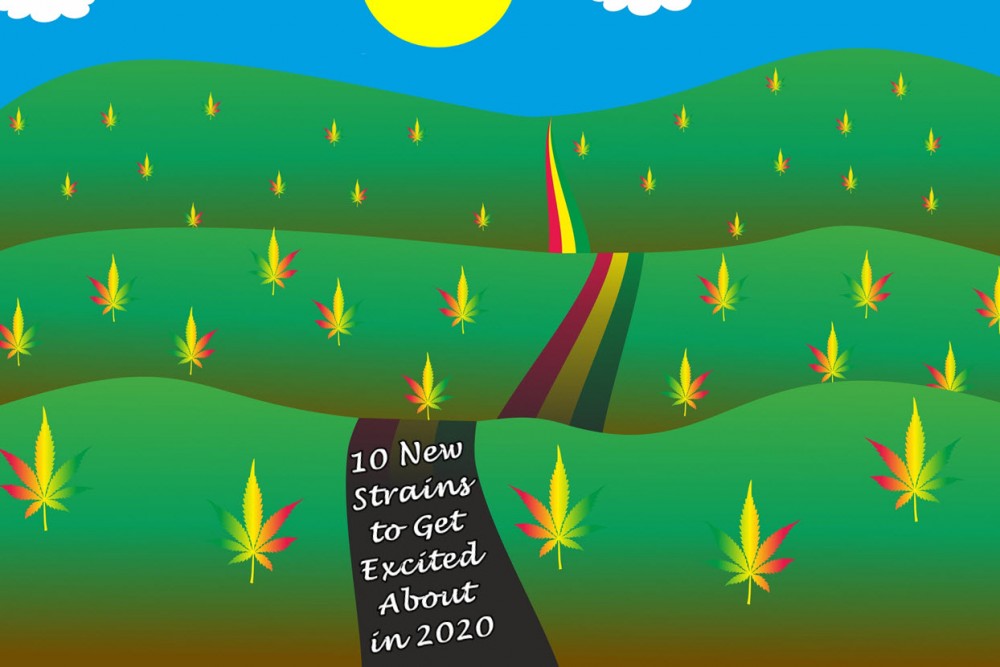 10 NEW CANNABIS STRAINS OF 2020 YOU NEED TO TRY SOON!
OR..