Now that Weedmaps, or WM Technology, is public, and their closest competitor, Leafly, is very close to going public and has started reporting their quarterly numbers, we can finally see behind the curtain of the two biggest cannabis websites on earth to see how big is big, how much money can you create with menu management and traffic, and how big of a head start does Weedmaps have on the cannabis world? Let's take a look!
Leafly's latest results showed that the company generated $31.0 million in revenue for the nine-month period ending September 30th, 2021, and $27.4 million in gross profit. Other highlights from the earnings report were as follows:
Achieved year-to-date revenue of $31.0 million, representing a 14% increase compared to the nine months ended September 30, 2020.

Reported 88.5% gross margin on $27.4 million in gross profit, a 16% increase compared to the nine months ended September 30, 2020.

Total Ending Retail Accounts grew 40% to 4,769 from September 30, 2020.
Another interesting tidbit from the report as it relates to size and traction:
Cannabis discovery marketplace Leafly aims to help more than 125 million visitors discover cannabis this year. Our powerful ecommerce tools help shoppers make informed purchase decisions and empower cannabis businesses to attract and retain loyal customers through advertising and technology services.
Weedmaps, or WM Technology, is already publicly listed through a SPAC deal and trades on NASDAQ. Their quarterly results are quite impressive although the stock prices has taken a beating the last few weeks.
Some of their financial highlights from the earnings call are as follows:
Revenue increased to $50.9 million, up 9% from the third quarter of 2020 or 46% in the U.S. (when adjusting the prior third quarter to exclude revenue associated with Canada-based retail operators who failed to provide valid license information and were subsequently removed from the Weedmaps marketplace).

Monthly active users ("MAUs")(1)(2) increased to 13.9 million at September 30, 2021 or 37% compared to the prior year period (or 28% when adjusting the current period to exclude the MAUs attributed to the Learn section of weedmaps.com that we were not able to track during the prior period).

Average monthly revenue per paying client(1)(3) increased to $3,817 or 7% compared to the prior year period (or 18% when excluding revenue from Canada-based retail operators who failed to provide valid license information from the prior year period).

Average monthly paying clients(1)(4) increased to 4,444 or 2% compared to the prior year period (or increased 24% when excluding Canada-based retail operators who failed to provide valid license information from the prior year period).

Gross Profit was $48.8 million implying a 96% margin rate, which reflects a 50bps margin expansion from the prior year.

Net income was $49.2 million as compared to $15.5 million from the prior year period.
Interestingly, WM got hammered on guidance going forward and the stock has slumped, but as the report says:
Based on current business trends and conditions, the outlook for the fourth quarter of the year ending December 31, 2021, is expected to be as follows:
Revenue is estimated to be between $50 million and $52 million.

Adjusted EBITDA is estimated to be between $3 million and $5 million.
Leafly gives you a 3rd quarter report but threads in numbers and phrases that also include full year financial numbers, under the umbrella of "trailing 9 months". So, we see a quarterly report that mixes in 9-month numbers as well. Why do companies do that? If they have a weak quarter or the number are not "wow", companies will tend to thread in the yearly story as well as those numbers look bigger. When you compare apples to apples, what do we have?
Leafly has done about $31 million in revenue up to October 1, 2021, or basically the first 75% of the year. They kept as gross profit, $27.4 million, or about 88.5% gross margins. Not bad at all for a website that is monetizing traffic by showing banner ads, passing orders through their platform to dispensaries, and CBD sales.
Weedmaps on the other hand does about $50 to $52 million a QUARTER in revenue and keeps about 96% of that as gross profit. So, for the first 9 months of 2021, Leafly did $31 million in revenue and Weedmaps did around $150 million in the same time period. So, is Weedmaps 5x bigger than Leafly?
Let's look at traffic.
Weedmaps says they have almost 14 million monthly active users, but that is up 37% over the prior year's period. So Weedmaps was around 9.4 million monthly visitors last year on the site. Leafly says they "aim to help 125 million visitors discover cannabis this year". Basic math would put Leafly's monthly users at about 10.5 million a month but note Leafly does not state they DO help 125 million users a year, they AIM to help that many people this year. So, the real traffic number is unknown and Leafly leaves it ambiguous as to how many people actually come to the site each month verse what their "aim" or "goal" is for 2021. Do they help 10 million visitors a month, or are they at 8 million a month with a "goal or aim" to get to help 10.5 million a month?
Traffic wise it looks like Weedmaps has around 170 million users or unique visitors a year, and if we give Leafly some wiggle room and figure they are using the upper limits of what they can push as a real number for visitors, they are at around 120 million unique visitors a year most likely. They are far-and-away the two biggest cannabis websites in the world. It is Michael or Lebron, then a huge drop off to the rest of the pack.
Another interesting viewpoint on growth is that Yoko Miyashita, Leafly Chief Executive Officer, said on the call "As we ramp up our next phase of growth, entering the public markets through our partnership with Merida Capital will facilitate significant investments in our brands platform, robust advertising tools, and unmatched insights and information – as well as reinforcing our leadership position in newly legal East Coast markets." Yet, Chris Beals, CEO of WM Technology, cited that the slowness of East Coast locations coming online as a reason for the poor future guidance. As we pointed out in our WM Technology stock review, basically not enough legal dispensaries are coming online fast enough to make Weedmap's projections work out right now.

Leafly recently won a Florida court case to allow 3rd party tech platforms legal access to faciliate orders for Florida dispensaries. The rules were orginally written to not allow 3rd party platform ordering or menu management.
Bottom Line
Weedmaps does about 5x the revenue Leafly does ($150mil to $31mil), and does that on only 30% more traffic over a given quarter. Gross margins are comparable with Leafly at 88.5% and Weedmaps at 96%, both outstanding numbers for software and website companies. What are the best moves for each going forward? As we covered here in our WM Technology review, Weedmaps may be best served going the EAZE route and buying an MSO. While Chris Beals has stated he doesn't want to compete with the vendors on his site using his suite of software products, he may have no choice if he wants to hit the WM Technology lofty valuations and projections. For Leafly it is a catch-up game on traffic, as more traffic comes, gross margins will improve. Leafly should buy up menu management groups and websites with traffic in order to increase their user base. Is Jane for sale? They just got $100mil in funding but complete directly with the Leafly marketplace. What about the Fresh Toast, Cannabis.net, or MJ BIZ Daily? Leafly will officially be a public entity trading on NASDAQ by the end of this quarter, so they will have some dry powder to get some deals done.
In the end the best way to monetize weed traffic is to sell it weed. That is what 86% of users on Cannabis.net want to do, buy weed. Now, Federal laws and state restrictions make that difficult right now, so the most common solution is to list menus and ordering options for the users' area, and pass those orders to that dispensary and get compensated. Not a great model for margins, but better than showing banners and CBD ads. The future will be selling cannabis directly to these users through a Shopify type platform and shipping from warehouses around the country. The industry is not yet to the "Amazon of Weed" phase, but all these groups are preparing for that moment in their own way.
Craziest predictions, Weedmaps buys Leafly. In real life, it would never get past anti-trust regulators as they would control 98% of cannabis ordering and traffic, but since cannabis is a Federally illegal drug, the deal may not come under lawful eyes. Maybe Weemdaps should strike before Federal legalization and all the Federal guidelines the government imposes on public companies after full legalization. It won't happen right now at Weedmaps has their own problems with equity and having to do an "emergency" equity offering or issuance to cover a negative equity position the company found itself in last quarter, but what if Amazon teamed up with WM in the background, then you would have a cash-rich partner to get the deal done.
CANNABIS TECH GOES PUBIC, READ MORE..
DID WEEMDAPS MAKE A CHOICE GOING INTO A SPAC DEAL TO GO PUBLIC?
OR..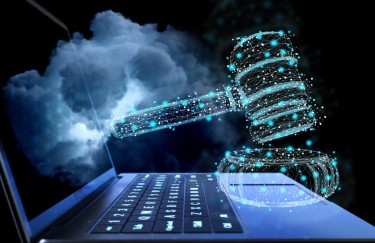 WILL LEAFLY START SELLING WEED, BRUCE BARCOTT TALKS LEGALIZATION!