Who Wants To Legalize Marijuana? Well, Just About Everyone Except Repbulicans.
Did you ever ask yourself who actually wants to legalize marijuana? I mean, we hear it all the time that medical marijuana is the next big breakthrough in medicine. With legalization we could see huge breakthroughs in Alzheimer's research, autism, cancer, PTSD, ADHD, and the list goes on.
But who actually wants to legalize it?
Let's check our facts, by demographics.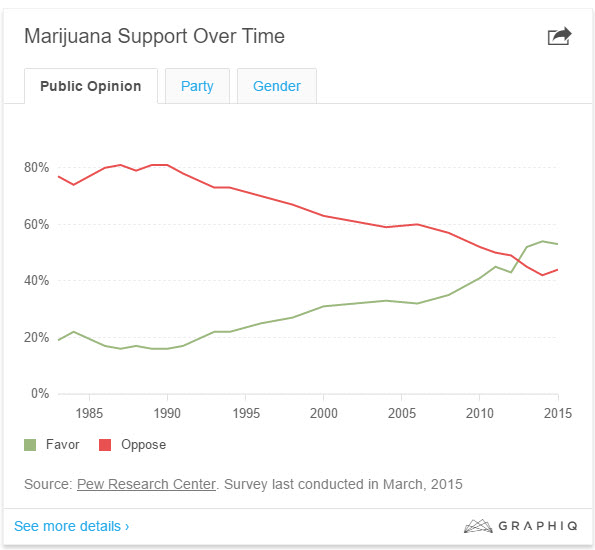 As you can see the US went to a majority in favor of legalizing cannabis in 2014. The trend today in 2016 as we approach November elections is pushing a whooping 60% in favor, with those opposed dropping closer to 40%. Politicans running for election should take notice.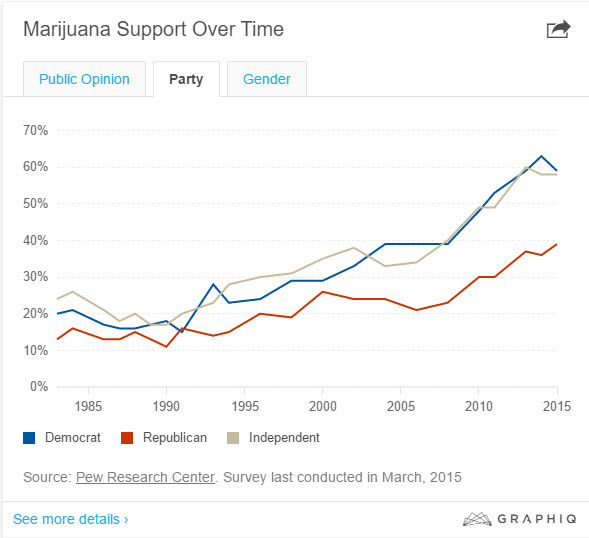 Independents and Democrats both have close to a 60% approval rate on the legalization of marijuana. This is a strong showing and can be due to the push that Bernie Sanders had with young voters, as well as independents. A strong group of young people who are voting age are now for with a big marjority of pro legal cannabis voters. Interesting to note that while Republican support tracks much lower, the support has doubled since 2005.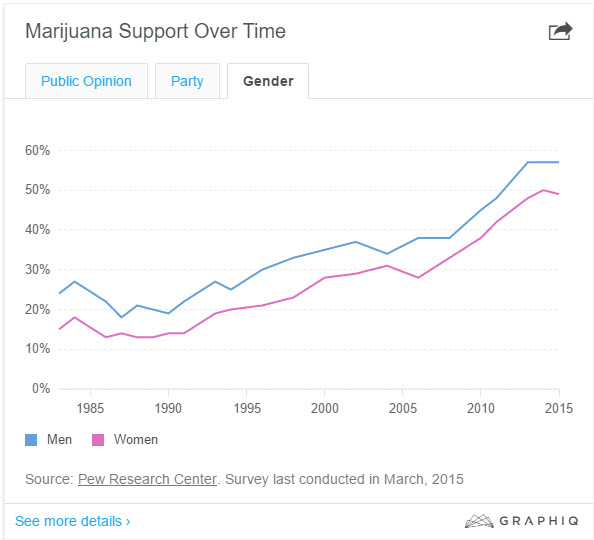 Men are hitting a 60% approval on legal cannabis while women are hovering around 50%. The massive surge from 2005 in both sexes is most lkely due to more and more medical research and stories about the healing properties of the plant.
Is your state next? What states are leading the way on medical and recreational cannabis? Check out this updated chart below.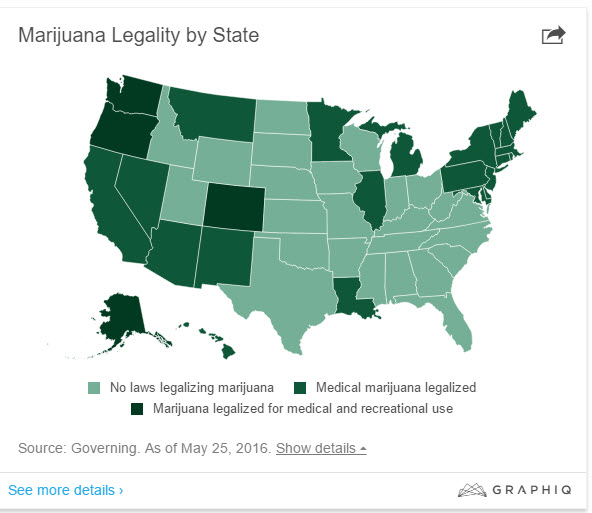 LEGALIZED MARIJUANA CUTS OPIATE DEATHS BY 25%, CLICK HERE TO READ...
OR...
IS HILLARY CLINTON BLUFFING MARIJUANA FANS, CLICK HERE TO READ..