A story of some really LOUD weed
What is "Loud" Marijuana and is it a Good Thing or Bad Thing? from CannabisNet on Vimeo.
There is a sense of joy and satisfaction the moment you purchase a fresh new baggy of reefer. One of my first actions whenever purchasing a new stash is to smell it. The intoxicating aroma fills your soul with happiness and provides expectation of "what is to come".
Some strains stink, while others barely have an aroma. This specific story is about the "loudest weed I ever had". Now, for folks who don't know what "loud" refers to, it means your weed is smelly to the point that other people will be able to smell it if you have it on you.
The particular story I'm going to share with you this day is about a weed so loud, I had to find ways to quiet it down.
The Origin Story
As all good strains, this particular stash came from good origins. A buddy of mine, we'll call him "Grower Gary" to keep his identity a secret, grew all my weed until I decided to start growing my own shit. Gary over the years have mastered the art of growing superior strains. Even folks on the streets are amazed at the beautiful buds he pulls from his garden.
Gary has a seed bank of over 100,000 seeds from all over the world and also likes to cross breed. One day, he told me he was going to cross breed two strains of unknown origin but that had a killer kick to it. I was excited, and so was he. It took him a few months to get the job done and after the wait, it was ready for consumption.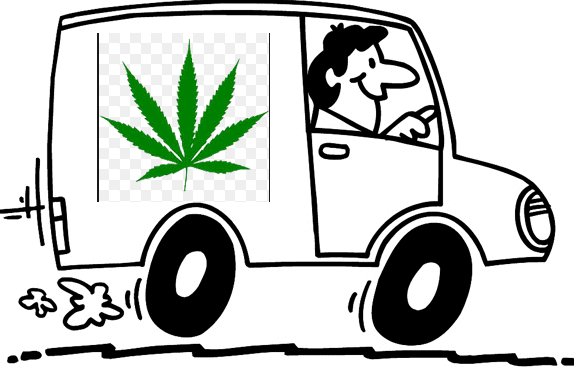 The Delivery
When Gary grew my weed, he would bring it to my house. It was like my own personal delivery service. The reason he did this was because it was the safest way to keep everything quiet and hunky-dory. He usually just pulls up to my house, let's me fish for the stash in a secret compartment in his car and then we'd go in and smoke a bowl to test the crop.
This time however, he called me before the hand. "Open the garage and let me pull in". I was quite perplexed at what was going on, however I did as was instructed.
He pulled up, I opened the gate and he parked on my property.
The Reveal
When I walked close to the car, I could immediately smell weed. I understood why he wanted to pull in and not keep his car on the streets. I opened the passenger door and could feel the cannabis aroma slap me in the nostril.
"Holy shit!" I remarked and he replied, "I know right!" As I fished around in his secret compartment, I eventually picked up my stash. Roughly 5 grams of bud was sitting in three zip lock bags, yet the aroma was still coming through. The entire car smelled like weed.
I quickly pocketed it and transferred it to my weed jar thinking that this would be enough for me to keep the smell at bay. Little did I realize that this wasn't enough to keep this weed quiet. It stank right through the glass of a hermetically sealed jar. Never before have I encountered a weed this stinky.
I understood why he was nervous traveling with this particular concoction as the smell lingered in his car for a day or so. Have an ounce of that in your car, a cop would smell you from down the block.
Fortunately, this story doesn't end in cuffs, however it was by far the loudest weed I have ever encountered and the smoke was just as delightful.
Gary hasn't grown much more of this particular strain as his operation isn't quite "legal" and he told me that the flowering stage of this particular crop had him worried that someone would come busting down his door.
So…now you know the story of the loudest weed I ever smoked…what's the loudest weed you ever encountered?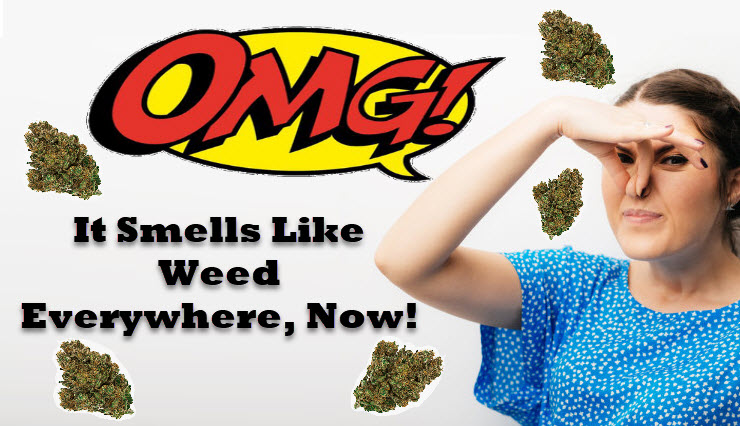 IT SMELLS LIKE MARIJUANA EVERYWHERE NOW, CLICK HERE
OR..
HOW TO MAKE SURE YOU NEVER RUN OUT OF WEED AGAIN, CLICK HERE TO READ...
OR...