Any mention of marijuana concentrates generally conjures up images of huge butane caused explosions in make-shift labs. That is all about to change.
Several times a week, 2 men from "SHOBAGZ.COM" have been making the rounds at local events demonstrating the Rosin technique in an effort to educate and improve the perception of marijuana concentrates. (guest post by Shobagz)
The rosin process is very simple, heat and pressure are applied to marijuana flowers or hash to press out the terpene and cannabinoid rich resin from the cured flower or hash. It is ready to consume in seconds and there are no chemicals involved in the process, so it truly is the safest and cleanest form of concentrated oil.
The final product rivals chemical extractions in aroma, aesthetic, and effectiveness. This technique is so simple and easy in that it can be utilized directly and instantly from an ordinary household hair straightener, or any other specialized heat press mechanism.
The process is so easy to do; anyone can do it with some very simple tools. Here is a step-by-step tutorial.
Step 1
Gather your processing materials and tools, which are:
a. Flower or hash/sift
b. Non-stick parchment paper (I recommend Reynolds baking sheets)
c. Shobagz rosin filter bags (for flower use 110 micron, for hash/sift use 56 micron)
d. Collection device (dabber)
e. Heat press mechanism (flat iron or specialized rosin press)
f. Hand press
Step 2
Open the box of parchment sheets and cut off the folded ends. The box comes with 22 sheets but when you make the cuts you will have 88 total parchment sheets.
Step 3
Take the pile of parchment sheets and fold each of them in half
Step 4
Prepare your material by weighing it out into evenly distributed piles. Your pile size will depend upon the size of your pressing mechanism.
Step 5
Take the material and pack it into the shobagz rosin tea bags, make sure you pack the corners tightly to ensure that there is no space left at the bottom of the shobag.
Step 6
Fold the left over portion of the shobag and make sure that it is tight; this will ensure that none of your material falls out into your final product.
Step 7
After the shobag is packed insert it into the handpress and pre squish it, this will make it lay flat on your mechanism and make your job much easier.
Step 8
Insert the filled shobag into the folded parchment paper and then take the parchment paper and place it into the pressing mechanism. Since it has been flattened earlier it should make it relatively easy to center the shobag on the heating plates.
Step 9
Apply pressure to the parchment filled material with the pressing mechanism. The pressure should be held for 8-14 seconds depending on your material and machine.
Step 10
Release the pressure from the machine and take the parchment paper out.
Step 11
Unfold the parchment paper and remove the squished shobag from the parchment. Make sure to not touch the surrounding rosin.
Step 12
Take your parchment paper with the rosin on it and place them in the fridge for a few minutes, this will make your next step much easier
Step 13
Remove the parchment from fridge, open the parchment paper and collect the rosin with your dabber.
Step 14
Enjoy the chemical free product!
Got Rosin Processing now proudly offers a new line of medicated rolling papers (ROSIN WRAPS) which utilizes a special proprietary technique to put an astonishing .20 of top shelf cannabis rosin on each rolling paper. This new high end blend offers the highest concentration of rosin on a paper the company has ever released. The new ROSIN WRAP™ product line also includes items formulated with proprietary blends of different flower rosin. These new products offer a multitude of convenient ways to add rosin to a consumer's daily routine.
"We are delighted with Rosin wraps™ incredibly concentrated special blend medicated rolling paper product. It is perfect for people who are seeking easy way of using rosin on the go," states David Rose, Chief Executive Officer of Got Rosin Processing, Inc. Rose also notes, "We also expanded the popular Rosin Wrap product line to give consumers more variety – including a Private reserve – and at the same time, make our rosin products even more convenient for everyday use."
Rosin wraps™ are a natural, non-GMO, full-spectrum flower rosin from top shelf flowers and then added to the rolling papers, without the use of any pesticides, herbicides or chemicals. This unique proprietary product originates from the rosin technique to create a complete rosin experience from balanced, healthy flowers without the use of any chemical extraction process. Strict company guidelines ensure impeccably pure products before it ships to any distribution facilities in California. Rosin wraps are always laboratory tested and go through a strict quality control check in multiple facilities to ensure consumers receive the highest quality and consistency with each purchase.
CANNABIS ROSIN, SAUCE, TERPS, AND MORE, READ THESE...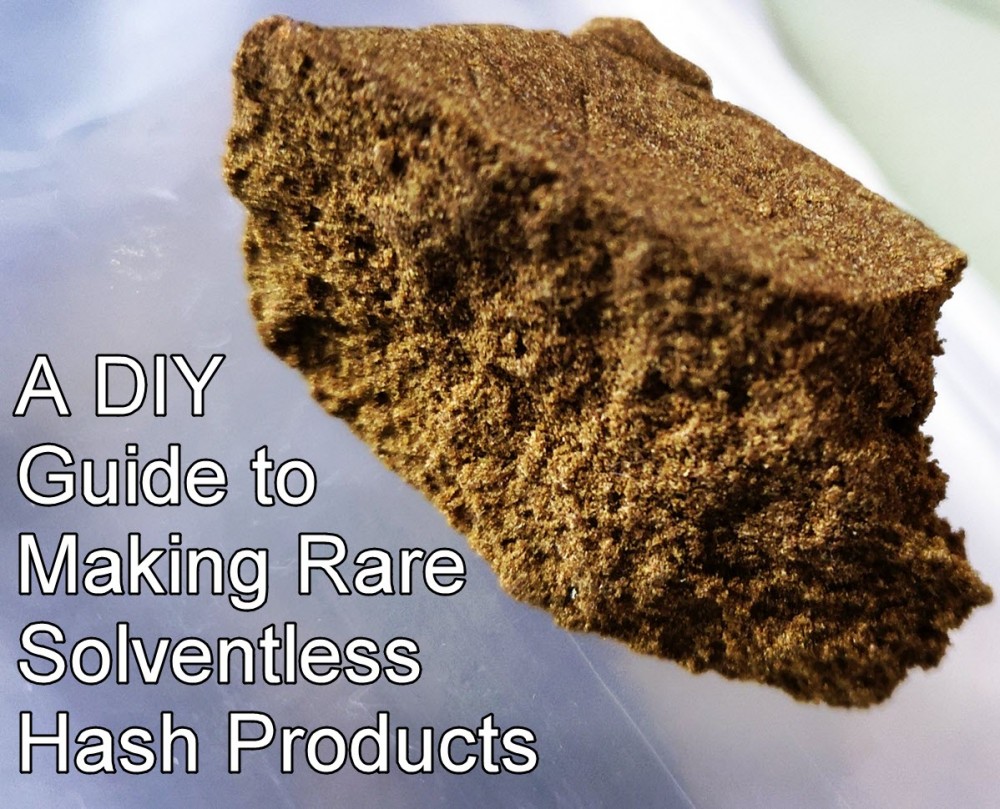 SOLVENTLESS HASH, WHAT IS IT, READ HERE.
OR..