Marijuana Travel Accessories
Upgrade your paraphernalia collection by adding these cool cannabis accessories that are perfect for storage and traveling.
Gone are the days when you had to look for neat, clever disguise containers to hide your leaves. Say goodbye to keeping ziplocks between the pages of your trigonometry book on the book shelf. Thanks to these smart companies, your covert cannabis operation can also be classy and stylish. Now you don't have to worry about where to stash your weed in your car when traveling.
1. Piece Pipe Keychain (http://www.piecepipe.com/en/pp.html): If you're always on the go, the piece pipe is the perfect tool to neatly keep your stash. It's small enough to hold up to 10 hits and the cops won't ever suspect that you're hiding marijuana in your keychain.
It comes in brass and silver and was designed with air pockets so the mouth peice never gets hot. The Piece Pipe only has 3 positions: stealth, smoke, and refill - isn't that awesome? It's also odor-free, enabling you to sneak in a quick smoke super easily right before you pick up grandma.
2. Vapor Genie Poker and Sleeve (http://vaporgenie.com/poker-and- sleeve#.V0AYXYR97IU ) Toss out your paperclips or the ballpens you carry for mixing pot mixtures. The Vapor Genie Poker and Sleeve is small and discreet, easy to pack for your daily pot runs. The thin metal rod is perfect for stirring - totally thoughtful of the company.
3. Kind Ash Cache (http://www.amazon.com/Herbal-Innovations- Kind-Cache- Z-KAC-BLU/dp/B009ZD5SCI) : Leave no trace behind, but sometimes knowing where to toss your pot ash can be a sticky situation. Enter Kind Ash Cache, a silicon ashtray (perfect for glass pipes) comes in several colors and comes in a spill-proof design for all you clumsy potheads. Pack it into your travel bag and you'll never have to worry about dropping ash anywhere else again.
This product is so useful you might even want to consider keeping one at home.
4. Vapor Brothers Dabbler Pen (http://www.vaporbrothers.com/dabbler ) : Smoking concentrates has never been so sexy. This portable pen is great for dabbing and even comes with a USB charger for easy charging wherever you go. It comes with a built-in microprocessor to ensure that it always has the ideal temperature on. Everything you need to vape on the go is packed in a slim metal pocket casing that you can keep in your bag, man purse, travel kit, or glove compartment.
5. Stink Sack (https://stinksack.com/) : Don't let the delicious, alluring scent of marijuana give you away ever again. The Stink Sack bags come in a dizzying array of colors, shapes, and sizes that they are even used by dispensaries and pot growers because they're easily the best marijuana storage solution in the market. Some of their cute designs even include a cassette tape bag, credit card, post office bag, and sleek black and white versions too. That Stink Sack is so hot right now!
6. Stash Logix (http://www.stashlogix.com/): All your marijuana gadgets now have a home with the Stash Logix travel box. I have to give credit to whomever designed this: it features odorless design, a combination lock seal, and interiors that you can customize and change whenever you need - hey, priorities change! Sometimes you want to take your IncrediBowl out for a ride but sometimes you'll need to pack for a trip. No matter what you need to keep inside, the Stash Logix box is a must-have accessory for any dignified stoner.
7. Roll-Uh- Bowl ( https://www.roll-uh- bowl.com/ ): Portable waterpipes definitely have to go on the list of this century's best-ever inventions. Made from medical-grade silicon, the Roll-Uh- Bowl foldable and super portable, allowing you to travel and smoke just about anywhere. It's indestructible too so you might want to pack it in your emergency kit in the event of a zombie apocalypse. It comes in several cute colors and - wait for it - a glow in the dark version too - perfect for camping!
8. The T Case (http://www.thetcase.com/): These guys mean business: they created a bag so durable for your most prized possessions, like cameras, laptops but on behalf of all tokers around the world, THANK YOU because this is just what we needed to store our bongs and pipes. And while we don't recommend traveling with your glass pipe, that doesn't mean that you can't keep it safely in the back of your car. The T Case has it all when it comes to protection: padded interiors, super tough exterior, and you can also use a padlock.
9. EZ Pipe (http://www.ezlitepipe.com/ ): The EZ Pipe is synonymous to multi-functional: this little guy is your best friend. It's got a slot for your lighter, a sealable bowl, and a pipe all in one!
Oh, and did I mention that the pipe is smokeless? Getting high on the go has never been easier - everything you need for quick hits is right here. I'm not sure about you but this is definitely going into my everyday bag - perfect for a few hits on the office rooftop!
10. iHit iPhone Case (https://theihit.com/) : If Mike Myers, International Man of Mystery had a marijuana travel accessory, this would probably be it. We're all attached to our iPhones and who on earth would even think that you'd be able to store joints ON your phone case? The iHit doesn't only protect your phone but it can store as much as 5 joints on its back. Whether you're going to school or to a party, no one will ever know that you're carrying some goods on you.
What are your favorite travel accessories for storing your pot? Share them with us in the comments below.
OTHER STORIES YOU MAY ENJOY...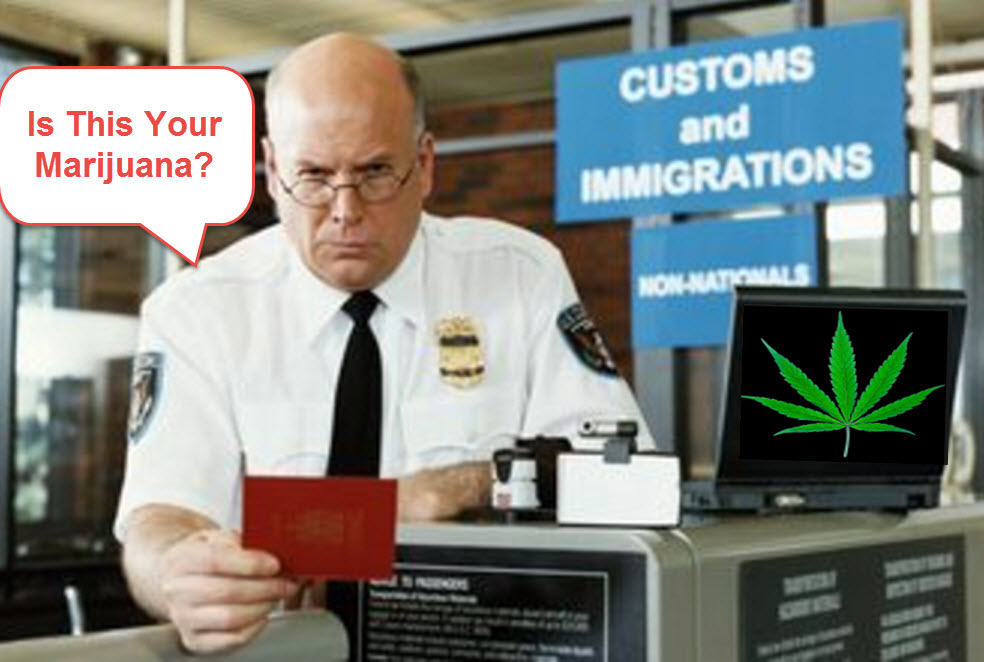 HOW TO TRAVEL WITH MEDICAL MARIJUANA, CLICK HERE.
OR...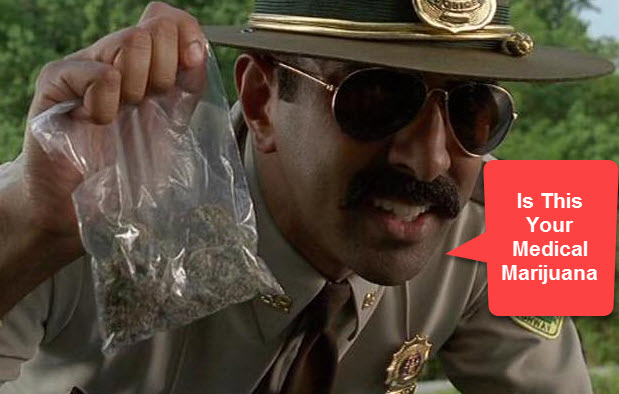 CAN YOU DRIVE WITH MEDICAL MARIJUANA IN YOUR CAR? CLICK HERE.