Cannabis Compounds Found Effective for Reducing Nicotine Cravings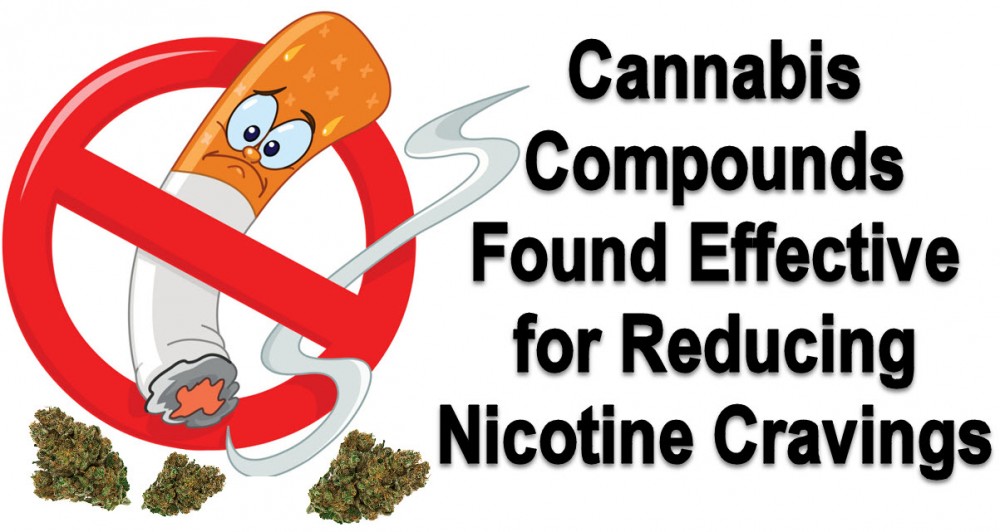 If you have been wanting to quit cigarettes (and it's about high time that you do), the good news is that smoking pot will be a better replacement – while helping you kick the habit.
More people are ditching the Marlboros for marijuana, and with great success: people are finding that cannabis makes it easier to quit cigarettes, and this is backed up by studies.
The latest study shows a lesser known compound in cannabis, called THCV, can help reduce cravings for nicotine. Researchers from the Virginia Commonwealth University, the Beijing Institute of Pharmacology, and the University of Aberdeen tested its impact on animal models and published their findings in the British Journal of Pharmacology.
They found that THCV "significantly attenuated intravenous nicotine self-administration, and both cue-induced and nicotine-induced relapse to nicotine-seeking behavior in rats [and] also significantly attenuated nicotine-induced conditioned place preference and nicotine withdrawal in mice."

They concluded: "Δ8 -THCV may have therapeutic potential for the treatment of nicotine dependence. We also suggest that tetrahydrocannabivarins should be tested for anti-addition efficacy in a broader range of preclinical animal models, against other addictive drugs, and eventually in humans."
Though more research is needed on THCV's potential to be used for nicotine addiction, it also has several other valuable health benefits. THCV has been known to be helpful for weight loss, diabetes, Parkinson's Disease, and epilepsy.
But it isn't just THCV.
Cannabidiol (CBD) has been shown to be helpful in cigarette cessation. A study from the University College London found that CBD can cut down cravings by as much as 40%, during a study involving participants who used a cannabis inhaler.
"We found that CBD seems to reduce the salience of cues. It can also reduce anxiety and may affect a memory process called 'reconsolidation', which is where when a memory of the reward of smoking is re-activated by seeing someone smoking, it is rendered vulnerable to destruction," says Celia Morgan, Ph.D., a co-author of the study.
Another study conducted by The Beckley Foundation assessed 24 random smokers, who were given CBD through an inhaler or a placebo. They were asked to use the inhaler whenever they experienced the urge to smoke.
The week-long study revealed that the participants who used a CBD inhaler dropped the amount of cigarettes they smoked by a whopping 40%. Meanwhile, those who used the placebo showed no change.
"These effects include the action of CBD on CB1 receptors (as a week reverse agonist), and its properties as an inhibitor of the enzyme that breaks down the anandamide (FAAH). These actions may be related to a reduction in the boosting properties of nicotine. They also offer some speculation on psychological causes, such as the possible action of CBD in reducing attention or context cues that may be involved in maintenance of nicotine consumption," explains Jose Carlos Buoso, Clinical Psychologist and Doctor of Pharmacology.
Why Is This Important?
In the United States alone, cigarette smoking is responsible for 1 in every 5 deaths. Even though people have continued to quit smoking over the last decade, there are still more than 30 million Americans who are hooked on smoking cigarettes.
An entire industry has been built around smoking cessation. We get tempted to smoke because of the oral fixation, stress that we're faced with, and social pressure. In fact, we even get tempted just when we see a pack of cigarettes in a grocery cashier, or a scene in a television show of an actor smoking.
To put it simply, quitting cigarettes is difficult at best. It's no wonder that so many smokers attempt to quit several times in their lifetime.
Currently, doctors recommend different types of cessation treatments: these include nicotine replacement therapy (gum, patches, etc), medications, antidepressants, counseling, and even therapy. But many of these cessation treatments are not for everyone; this is why a great deal of smokers prefer to use a natural route or try quitting cold turkey. Additionally, some smokers won't respond well to medications, and the last thing that you need if you're a smoker trying to quit is even more chemicals by way of pharmaceutical drugs.
So while many consumers are now switching to vaporizers or e-cigarettes, the nicotine addiction is still present. This is why consuming CBD is better, since vaporizing or smoking CBD doesn't mean that you are ingesting nicotine.
So the next time you feel tempted to light up, consider switching to a CBD vape instead.
QUIT SMOKING WITH CANNABIS, READ THESE...
CAN CANNABIS HELP YOU QUIT SMOKING CIGARETTES?
OR..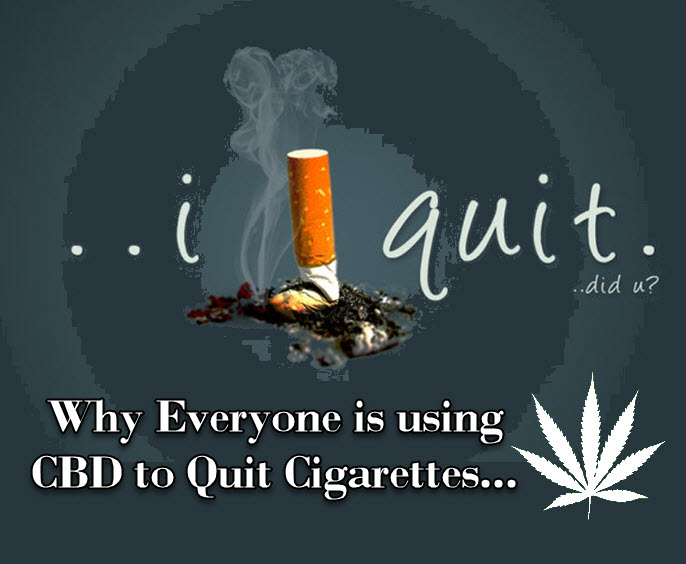 CBD TO QUIT SMOKING CIGARETTES, CLICK HERE.
OR..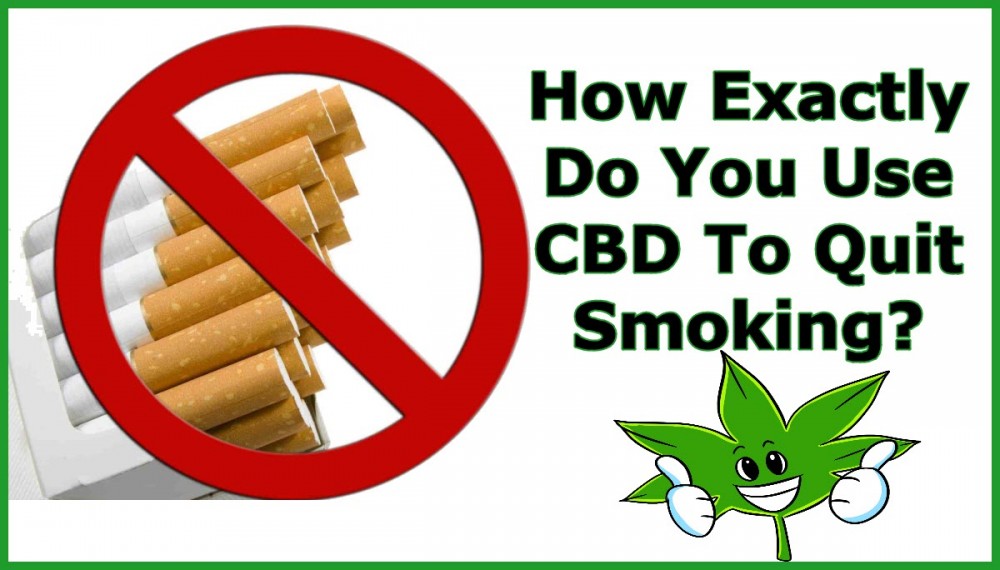 HOW DOES CBD HELP YOU QUIT SMOKING TOBACCO?
OR..
WHAT IS A SPLIFF, AND WHY DO PEOPLE SMOKE THEM?
OR..