Cannabis for Cirrhosis and Liver Disease
Medical Marijuana for Liver Disease and Cirrhosis from CannabisNet on Vimeo.
Cirrhosis is a disease of the liver wherein the healthy cells in the liver become damaged over the course of many years. Scar tissue begins to form in place of normal tissue, which causes the liver to become hard and lumpy eventually causing the liver to fail.

The presence of scar tissue makes it difficult for blood to enter the large vein, a primary vein, that enters the liver. Blood then accumulates in this vein, which can enter the spleen and cause malfunctioning in that organ as well. There is no cure for cirrhosis except for a transplant of the liver.
Cirrhosis is usually caused by drinking too much alcohol for several years on end. This is one of the highest risk factors for developing cirrhosis because it causes inflammation and fat in the liver. Other causes of cirrhosis includes viral hepatitis and nonalcoholic fatty liver disease.
Cirrhosis is a serious condition and causes the death of around 31,000 people alone in the United States. Cirrhosis often has no symptoms, although it gets worse over the course of months of years. Sometimes patients just experience fatigue or calf swelling, as well as yellow skin and bruises. Alcohol abuse is typically the number 1 culprit for cirrhosis of the liver, which is why cannabis is always a healthier and safer alternative to use recreationally.
But there are also other ways in which cannabis can help treat cirrhosis.
How Cannabis Can Help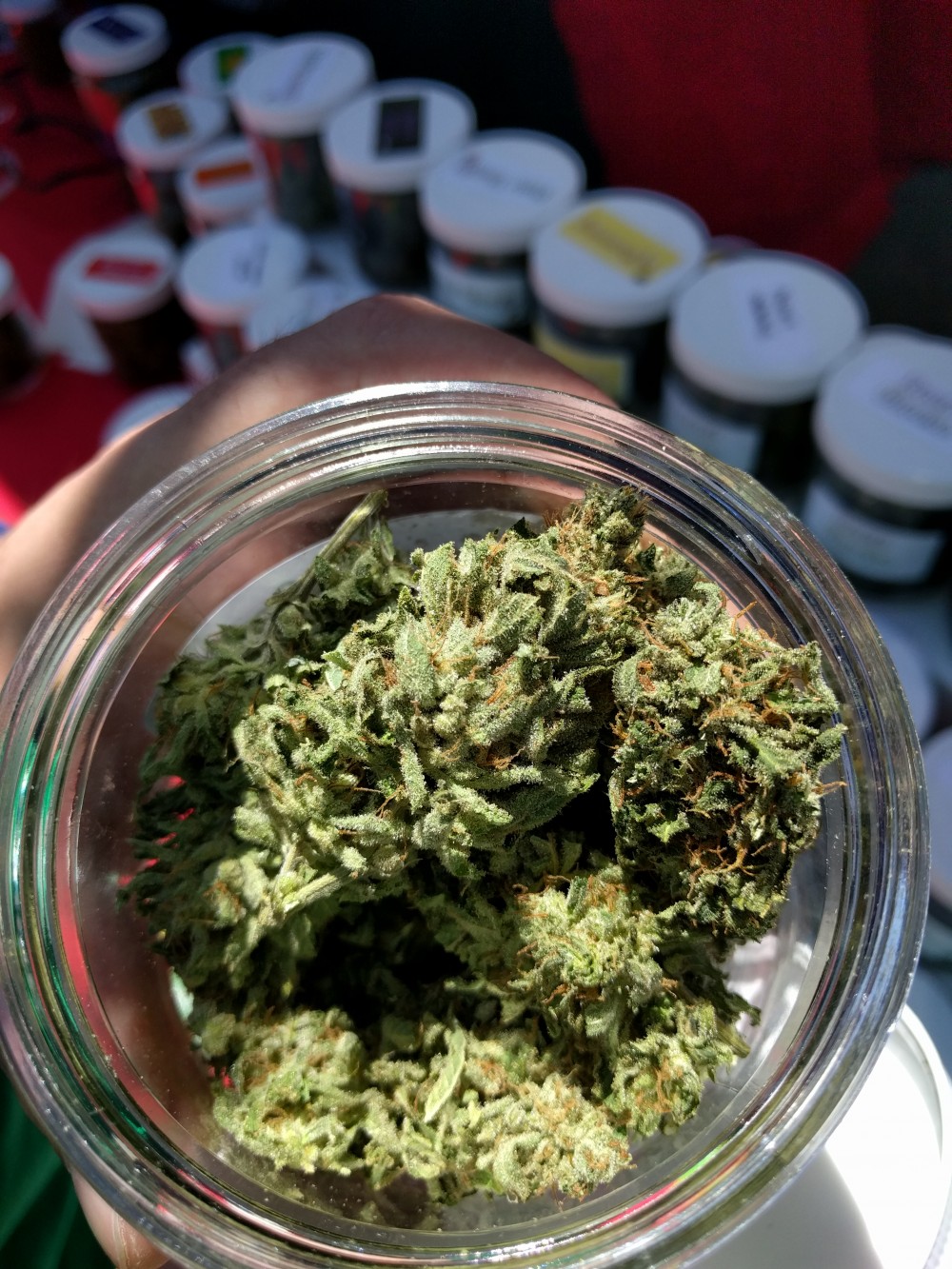 Cirrhosis is related to inflammation, and is thus a function of the endocannabinoid system. Individuals are at higher risk for developing cirrhosis if they aren't getting enough cannabinoids or terpenes.
Cirrhotic human livers feature more CB2 receptors, although people who don't have cirrhosis don't have this problem. This leads us to think that the endocannabinoid system does play an important role in preventing and treating liver disease while keeping the entire immune system healthy.
A 2004 study in France analyzed the development of fibroris in patients with hepatitis c. The researchers found that there was a high progression rate for fibrosis in participants who consumed 30 grams of alcohol as well as cannabis daily. The participants who used cannabis moderately showed no difference in the development of fibrosis, which means it didn't increase nor decrease.
Another study conducted in 2005 at the Hebrew University Medical School revealed that endocannabinoids are vital in regulating the immune and nervous system, which in turn help reduce vascular changes and cut the risk for inflammation. The researchers also found that endocannabinoids were critical in the proper functioning of the neurological system which is therapeutic for people suffering from cirrhosis, fibrosis, other conditions of the liver. The study says, "Endocannabinoids appear to be involved in several aspects of acute and chronic liver disease."
A 2011 study featured in the journal Cell Death and Disease explained that CBD is helpful in causing the malignant cells found in liver fibrosis to commit cell death, which is known in the medical community as "induced apoptosis". The study says, "Collectively, these results, coupled with excellent safety and tolerability profile of cannabidiol in humans, strongly suggest that it may have great therapeutic potential…" The researchers also added that CBD is a viable treatment for "…diabetic complications, and perhaps other cardiovascular disorders, by attenuating oxidative/nitrosative stress, inflammation, cell death, and fibrosis."
In 2013, another study published in the journal Clinical Infectious Disease stated that regularly consuming cannabis doesn't accelerate liver disease progression, especially fibrosis. This study is one of the most comprehensive of its kind involving almost 700 human subjects. The researchers also concluded, "In this prospective analysis, we found no evidence for an association between marijuana smoking and significant liver fibrosis in HIV/HCV coinfection."
Cannabis As Treatment For Alcoholism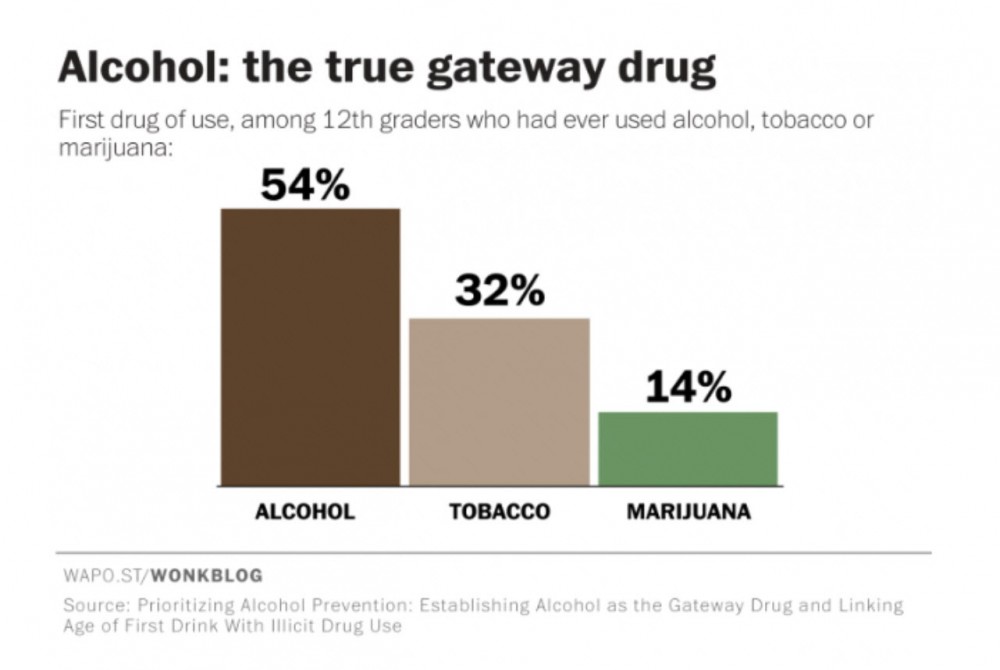 Given that alcohol use greatly drives up one's risk for developing cirrhosis and other liver diseases, individuals who are suffering from this condition should instead substitute with cannabis with the purpose of harm reduction. This treatment, also referred to as marijuana maintenance, is an ideal choice for people who are diagnosed as alcoholics, who need to quit drinking for their liver, or who have already failed in trying other alcohol treatment programs. It must be noted that cannabis should be used prior to developing chronic liver disease, as it isn't suitable or healthy if you already have a condition of the liver
TOP CANNABIS STRAINS TO FIGHT LIVER DISEASE, CLICK HERE.
OR..
CANNABIS FOR ALCOHOLISM TAKES OFF, CLICK HERE.
OR..
ALCOHOL FIGHTS LEGAL CANNABIS, CLICK HERE.
OR..