Cannabis Strains For Polycystic Ovary Syndrome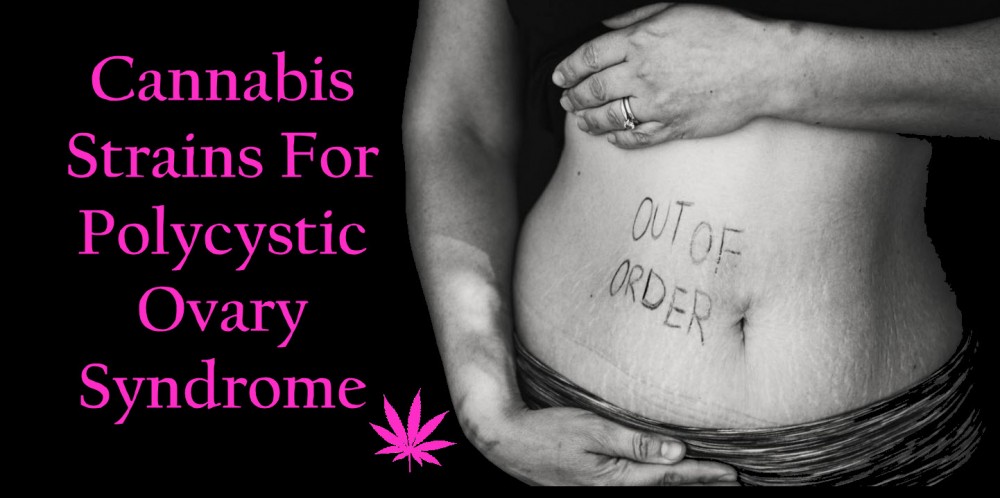 Polycystic ovary syndrome (PCOS) is a disease that causes irregularities in the hormone levels of women. Women with this condition produce higher amounts of male hormones than what is considered normal, resulting in changes in one's menstrual cycle which makes fertility extremely difficult.
Other symptoms of PCOS include unwanted hair, hair loss, painful periods, pelvic pain, unintentional weight loss or weight gain, acne, fatigue, and an increased risk for high blood pressure and diabetes. Getting pregnant with PCOS is still possible though difficult, but women have to take a cocktail of medications in order to mitigate the symptoms of this condition while trying to increase the odds of pregnancy. And contrary to what its name says, just because you have PCOS doesn't automatically mean that you have cysts. You may or may not have cysts, but it isn't a hallmark characteristic of this condition.
1 in every 10 women have PCOS, and it usually affects women of childbearing age. Without proper treatment, PCOS can lead to serious complications later on in life such as infertility, miscarriages, sleep apnea, type 2 diabetes, abnormal uterine bleeding, depression and anxiety, and many more.
Cannabis has been shown to help treat the symptoms of PCOS. Here are 5 strains that can help you manage it safely and naturally:
What are your favorite strains for treating PCOS? Share with us in the comments below!
OTHER STORIES YOU MAY ENJOY...
CANNABIS FOR PCOS, YOU BET, READ THIS ..CLICK HERE.
OR..