CBD and old dogs, end of life care regimen?
The love we have for our pets is often unexplainable. Most people consider their pets an important part of their family and their death is always as painful as the loss of a close one. Pets play a significant role in the lives of humans and the majority will go the distance to ensure the safety and good health of their pets.
Aging is inevitable, and like we see in humans, with age the body starts becoming more prone to more and more health conditions that weaken the body and reduce the overall level of health. To combat these old age problems a lot of people turn to drugs and other medications to treat their pets and maintain their health. And based on several works of research and the firsthand accounts of several dog owners, using CBD is one of the best options available.
CBD and your dog
Based on the results of a study conducted in 2018, it was shown that CBD can play a significant role in the treatment of several conditions. CBD's ability to help in the treatment of these ailments is because of the presence of the endocannabinoid system spread throughout the anatomy of a dog. The endocannabinoid system contains various receptors and cell activators that work primarily in the regulation of physiological processes like stress, inflammation, pain, mood and so on. Another study conducted in 2016 also showed that CBD's use poses no harm to the health of dogs. It was also shown that the oil tincture form of CBD is the most efficient in terms of rapid absorption and stability, both of which are essential to the end results of the therapeutic process. Most reputable authorities on dog affairs have nothing negative to say about CBD's use on dogs and the only reservation some still have is centered on the inadequate study on its validity but with time this will be a thing of the past. A couple of the conditions CBD can help with include:
Arthritis
Movement problems
Inflammations
Pain
Cancer prevention
Stress
Seizures
Spasms
Epilepsy
Digestive issues
Allergies, and so on.
Studies on CBD and Dogs
In 2018, a clinical trial solely aimed at the effects of CBD in the treatment of epilepsy in dogs was launched by the AKC canine health foundation and lots of dog owners have participated in the trial due to the tremendous upside potential with the chance of little to no risk. Another area of therapy studies are currently being conducted is in the prevention and treatment of cancer on dogs. Like we all know, certain breeds of dogs have been shown to be cancer-prone, breeds like German shepherds, rottweilers, and so on have higher chances of developing cancerous cells than others and so, to avoid and treat this several works of research to ascertain the effects of CBD on managing and potentially curing the condition are being worked on extensively by experts. And although most studies are still ongoing tangible results are already being reported. It was reported that CBD used alongside chemotherapy in the treatment of pancreatic cancer in mice increased the rate of survival astronomically.
Should I Get CBD for My Senior Dog?
Based on firsthand accounts of several dog owners, the benefits of CBD to the health of senior dogs goes on and on. In addition to the numerous conditions CBD helps with listed above, several senior dog owners mentioned the role CBD played in maintaining their dogs' mental health as dogs treated with CBD were not plagued with mental health problems that affect most old dogs. Just because works of research to validate this are still in their infancy doesn't mean there aren't several proofs available to show that CBD is the real deal. Like humans, each dog is different, so what works for a dog may not necessarily work for your dog. So a key factor to always remember is to start small so you can figure out what works and what doesn't. Getting the dosage right is very important as it can make all the difference.
How to Give CBD to Your Dog
There are several ways currently available to give your dog CBD. CBD comes in various forms, tinctures, oils, etc. Based on research, it was shown that tinctures are the most effective of the several forms available. Mind you this doesn't mean other forms like oils are not effective as well. When it comes to oils there are two major classes, isolates, and full-spectrum (the major difference is in the level of purity).
The dosage form you give your dog is also entirely dependent on the reaction of your pet. Some dogs adapt better to a change in diet than others and in scenarios where the dog isn't one for change straightforward feeding of the drug via a dropper to the dog might not work and you'll have to opt for a more cunning approach like mixing the drug with their favorite foods. Some owners also opt for the simple method of hand feeding the drug to their dog, you easily tilt the dog's head backward and you drip the right dosage beneath the dog's tongue. Regardless of the method you choose, the primary rule is to adopt a way that wouldn't terrify or scare the dog because if the dog is unbalanced psychologically because of anxiety and fear it can defeat the entire goal of the treatment procedure.
CBD FOR DOGS, READ THESE...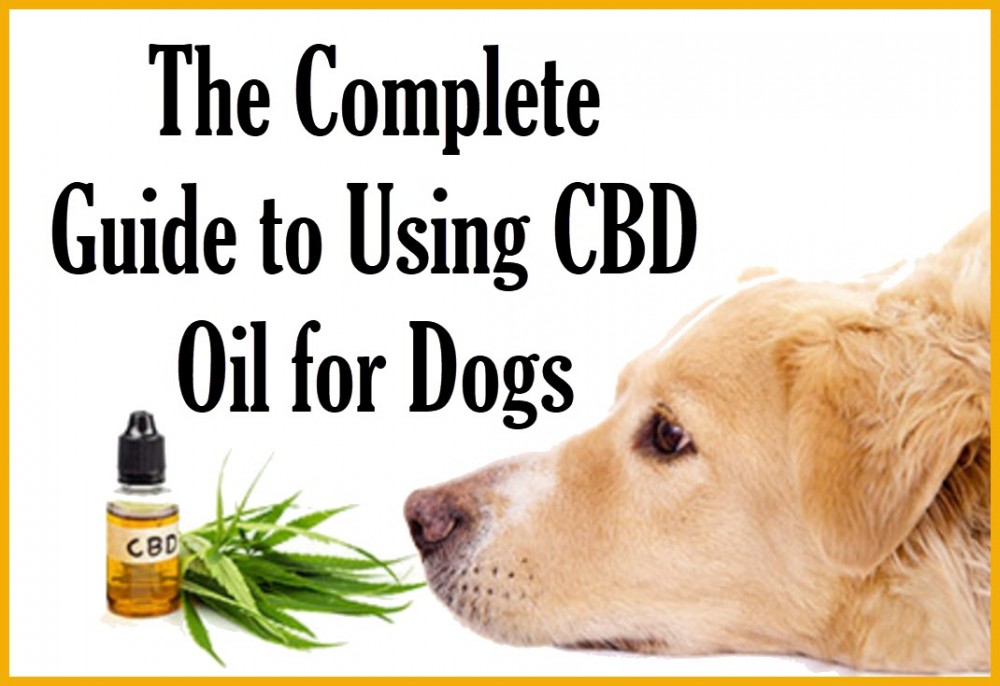 THE GUIDE TO CBD OIL FOR DOGS, READ THIS.
OR..
10 FACTS TO KNOW ABOUT GIVING CBD TO YOUR DOG!
OR..