Israeli Study Says Cannabis Can Help Kids With Complex Movement Disorders
The findings of a new Israel study revealed that cannabis is promising treatment for children with complex movement disorders (CMD).
The study, entitled, "Medical Cannabis for Pediatric Moderate to Severe Complex Motor Disorders," was published in May at the Journal of Child Neurology. The research assessed 25 kids suffering from various forms of CMD including cerebral palsy and epilepsy over the course of five months.
The participants were treated with Avidekel, Tikun Olam's high-CBD, low-THC cannabis strain. Following treatment, a majority of the participants reported "significant" improvements in symptoms of CMD including dystonia and spasticity, sleep problems, pain severity, and overall quality of life.
"Although there were only 25 patients in the study, these results are very promising," says Sid Taubenfeld, Tikun Olam CEO of the pharmaceuticals division. "More clinical trials are needed in the future comparing cannabis and non-cannabis treatment to substantiate our data."
Avidekel is a famous cannabis strain developed by Tikun Olam. This high-CBD indica has almost no traces of THC, making it safe enough for pediatric use, as well as adults suffering from inflammation, seizures, autoimmune conditions, convulsions, migraines, and epilepsy.
Older Studies Support Evidence
Another Israeli study conducted last year showed that medical cannabis was beneficial for kids with cerebral palsy.
The researchers from Wolfson Medical Center near Tel Aviv assessed 40 children for the study, in cooperation with Tikun Olam. The research started 3 years prior, with 36 kids between 1 and 17 years old participating, and 20 who have already completed the test stage. A majority of the children are ongoing treatment with MMJ.
"We included the hardest cases in the study, with the highest level of motor disorders," says Luba Blumkin, a child neurologist heading the study. They administered cannabis oil to the participants and found that it was effective in reducing symptoms of pediatric cerebral palsy, and also contributed to improvements in their motor skills. Improvements were also observed in their general mood, bowel movements, and the sleep quality of the children.
"Usually the motor disorder comes with other problems, like problems with bowel movements that cause pain, orthopedic problems that cause pain, and problems in swallowing and chewing, which make it necessary to feed some of the children by tube directly into the stomach. The pain, which increases with time, causes sleeping problems and makes treatment difficult because every touch is painful."
During the first 2 months of the study, the researchers checked if there were any differences in the condition of each participant, after which they were given cannabis oil thrice daily through a feeding tube.
"We used several evaluation indexes for the treatment's effectiveness, such as the effect on the spasticity (muscle contraction), dystonia (involuntary movement) and motor changes, like if the child rolls over or stretches his hand out better. We also checked effects like mood, sleep, constipation, pain and quality of life," Blumkin says.
Up to four months after, the improvements were evident in the kids' condition. "The most prominent difference statistically was in motor function," she said. "There was also less pain and improvement in sleep and bowel movements."

The mother of a 2 year old participant said: "The difference was felt quickly and was reflected in his calm, compared to his previous restlessness. There was also a significant improvement in sleep, which led to an improvement in our sleep. His motor function also improved, but we don't know if this was due to the treatment or the fact that he was getting older."
The boy continued treatment with cannabis oil but in smaller dosages. "We don't think he needs it during the day and he takes it at bedtime. There's a significant improvement," the mother said.
However, the cannabis oil wasn't seen as a complete replacement for the other medicines they were taking.
"The marijuana treatment is a good supplement, and according to what we've seen so far it's safe and has no side effects," adds Lihi Bar-Lev Schleider, a researcher at Tikun Olam. "But it can't be used as the only treatment. Now we have to find the most effective way to provide the marijuana treatment."

The study also compared the effectiveness of different cannabis oils contain varying ratios of THC and CBD. "The THC's effect is especially relevant to motor function, whether it's Parkinson's disease or other motor symptoms," Bar-Lev Schleider said. "But the THC is also responsible for the psycho-active effect, so we picked a variety that also has a lot of CBD, which moderates the euphoric effect."
One group of kids was given an oil with a 1:6 ratio of THC to CBD, while the other group was given a ratio of 1:20. "According to the interim findings both oils are effective," Bar-Lev Schleider said. "After the study period the treatment – dosage and use – are personally suited to each child."
Israeli Study Says Marijuana Can Help Kids With Complex Movement Disorders from CannabisNet on Vimeo.
OTHER STORIES YOU MAY ENJOY...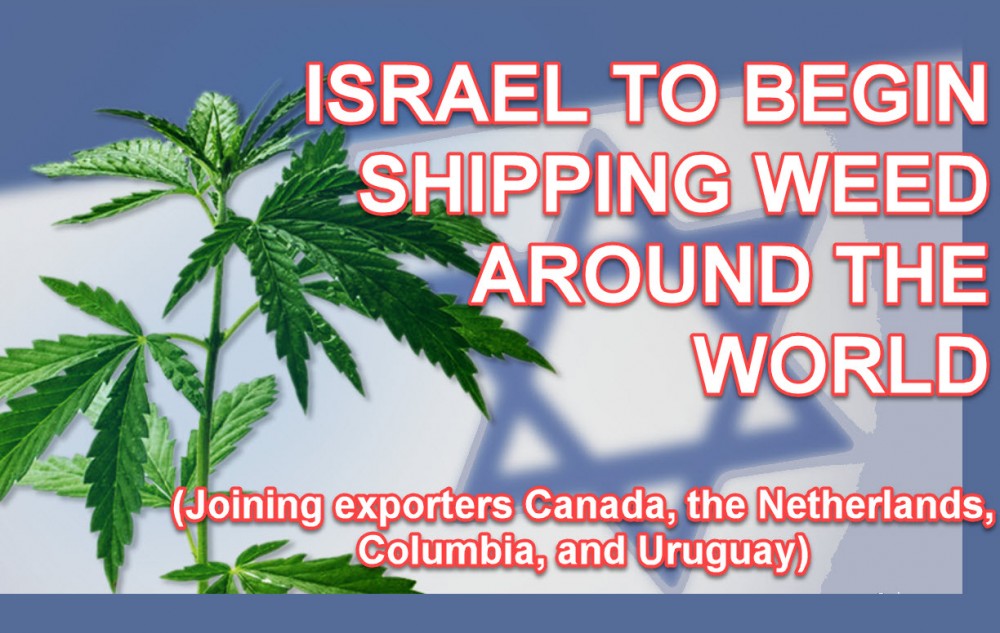 ISRAELI CANNABIS SHIPPING BEGINS, CLICK HERE.
OR..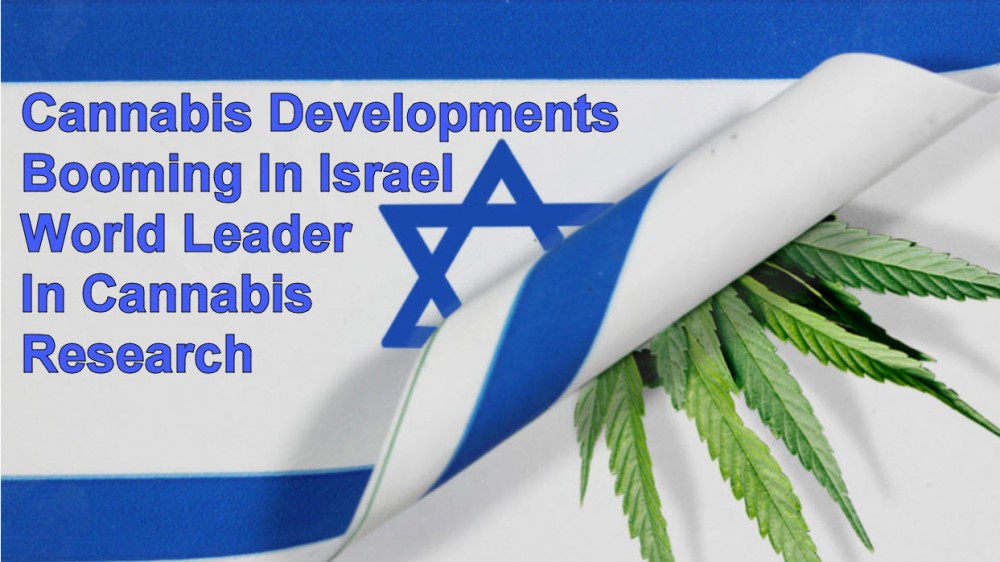 ISREALI CANNABIS NEWS UPDATE, CLICK HERE.