Meet The Doctors For Cannabis Legalization from CannabisNet on Vimeo.
Meet The "Doctors For Cannabis Regulation" - Physicians and healthcare providers team up to support legalization
Over 50 physicians, a former general surgeon, and faculty from some of the country's most prominent medical schools have joined forces to launch the first national organization of medical professionals who are in favor of cannabis legalization. While there are dozens of national associations of doctors, there hasn't been a single one created for them to speak out about the legalization of marijuana… until today.
Doctors for Cannabis Regulation (DFCR) was officially formed in mid-April 2016, with the intention of legalizing the recreational use of pot for adults. They stand by the argument that criminalizing and prohibiting the use of cannabis is more harmful than good. To support their claim, the physicians have cited several significant issues facing cannabis legalization today, including economic and racial disparities when it comes to marijuana enforcement, as well as annual arrests due to marijuana. Like most of us, they agree that having a regulated market is the most effective way promote public safety, fight the marijuana drug war, and mitigate the consequences of enforcement on minorities.
Additionally, on the DFCR website (http://dfcr.org/) they add that marijuana use is much safer than resorting to tobacco or alcohol, both of which have been considered legal. They also acknowledge that teenage cannabis use may impart some harm to minors although prohibiting the drug doesn't stop them from accessing it.
Timely Formation
There's no better time than now for a group like DFCR to emerge. There is a national debate on legalization going on, and more states are continuing to develop laws that allow cannabis use in some way or another. A majority of the American public is already in favor of cannabis legalization, but it is clear that morality forms an important aspect of the DFCR foundation.
The group's president and founder David Nathan has also added that one doesn't need to support cannabis use in order to be against prohibition. In short, DFCR doesn't advocate the use of marijuana but rather places an emphasis on the suggestion that regulation marijuana is the most effective way of reducing the negative impact of prohibition on society.
On the other hand, the American Medical Association, which is the largest group of physicians in the country, doesn't share the same views as the DFCR. AMA continues to support medical research of cannabis use and instead opts for what they refer to as "public health care strategies", but cannabis is still considered a dangerous drug to the group.
The DFCR website is an excellent source of information. Readers can donate, learn more, contact them, and join the organization.
OTHER STORIES YOU MAY ENJOY...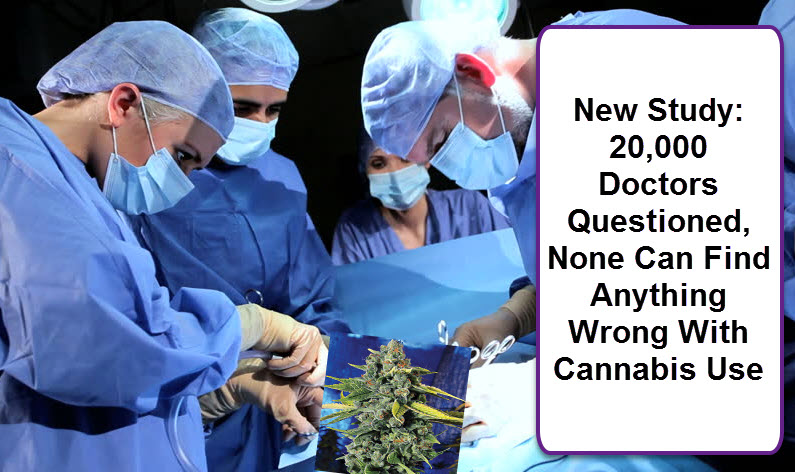 NEW STUDY WITH 20,000 DOCTORS FIND NOTHING WRONG WITH CANNABIS, CLICK HERE..
OR..