New Study Sheds Light Into How CBD Treats Pain & Anxiety
New Study Sheds Light Into How Marijuana Treats Pain & Anxiety from CannabisNet on Vimeo.
With 40 million adults in the United States suffering from anxiety, this condition is much more serious than we know. Anxiety can be so crippling, even if it's the body's natural way of helping us recognize and deal with certain threats. Without managing these biological responses efficiently, it can become too easy to succumb to anxiety and allow it to take over our lives.
Anxiety doesn't just come in one form: it's branched out into different types, including social anxiety and panic disorders, to name a few. Because of the severity of anxiety conditions plaguing society today, Big Pharma has responded by creating dozens of addictive and harmful anxiety medications that are even more harmful than the condition itself.
But while more people discover the benefits of cannabis' non-psychoactive compound CBD in treating anxiety, what we know about how it does work in the body to do so is actually very limited.
A new animal study has just revealed new insight these concerns. The researchers found that CBD interacts with the serotonin (5 HT) receptors which are responsible for managing anxiety. Interestingly, they also found that CBD interacts with the vanilloid (TRPV1) receptors, which is what non-addictive pain killers target in the brain.
"Our findings elucidate the mechanism of action of CBD and show that it can be used as medicine without the dangerous side effects of THC," says the study's lead author, Dr. Gabriella Gobbi, a Professor of Psychiatry at McGill University.

The researchers also found remarkable results when it came to understanding how much CBD to dose for effectively treating chronic pain as well as anxiety. "We found in animal models of chronic pain that low doses of CBD administered for seven days alleviate both pain and anxiety, two symptoms often associated in neuropathic or chronic pain," says Danilo De Gregorio, first author of the study.

Although this is an animal study, being able to discover similar results in humans would be a breakthrough for the millions of people suffering not just from anxiety but also pain.
Previous studies on CBD and anxiety show that CBD interacts with the hippocampus, the part of the brain that plays an important role in many brain functions particularly in cognition or memory. When people with anxiety or depression undergo brain scans, it reveals that they more often than not have a smaller hippocampus, which is why the treatment of these conditions is associated with the production of new neurons in the hippocampus, a process known as neurogenesis.
Why Is This Important?
One animal study revealed that regular administration of CBD assists in neurogenesis, which presented another explanation into how this cannabinoid treats anxiety or depression. This is the same way in which selective serotonin reuptake inhibitors (SSRIs) work in the brain.

Common SSRI medications include Zoloft, Prozac, Lexapro, Celexa, and Paxil, among many others. They all work pretty much the same way in the brain, but the problem is that they also cause the same side effects. Individuals with anxiety or depression who are prescribed SSRIs and don't respond to treatment, or who suffer from serious side effects, are usually prescribed to take others of a different class.
Some of their side effects include dry mouth, drowsiness, nausea, diarrhea, insomnia, blurred vision, sexual problems, and headaches. And for the people who are affected by SSRI's, this poses an even greater risk: SUICIDE.
It's for this very reason that the FDA mandates all antidepressants to have black box warnings, which are the strictest kind of warnings for prescription drugs. SSRIs are known to increase the risk of suicidal behavior especially in kids, teenagers, and young adults especially during the first few weeks of medication or right after the dose has been adjusted.
The irony is that already anxious or depressed people who take SSRI medications must be monitored because it can worsen their condition or lead to unusual behavior – which may hold clues to suicidal attempts.
We need more research into how CBD works in the brain to treat anxiety and depression, because it's the only hope left for saving lives. No other naturally-occurring substance, or plant in the world, has had a higher success rate for treating anxiety and depression without ANY side effects other than CBD or cannabis.
New Study Sheds Light Into How Marijuana Treats Pain & Anxiety from CannabisNet on Vimeo.
OTHER STORIES YOU MAY ENJOY...
CBD OIL FOR PAIN AND ANXIETY, DOES IT WORK, CLICK HERE.
OR..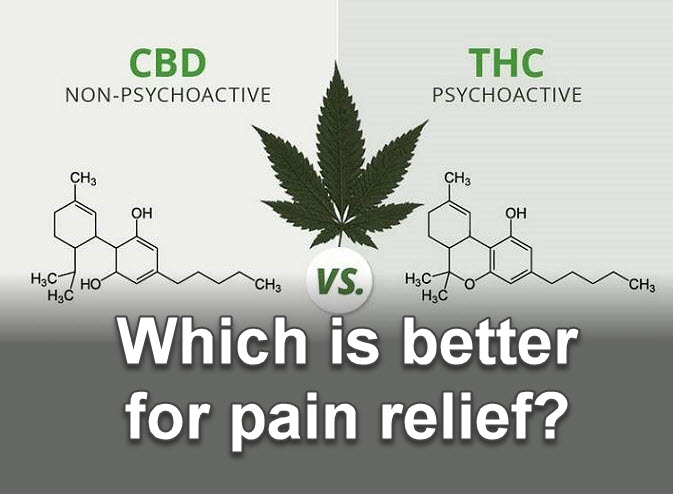 CBD FOR PAIN RELIEF OR THC FOR PAIN RELIEF, CLICK HERE.
OR..