Illinois, you may be one ugly ass looking shaped state, and virtually bankrupt with 3 elected officials in prison currently serving time, but you're starting to grow up! You're one of the first states to recognize PTSD as a qualifying condition for medical cannabis!
More States Approving Medical Cannabis For PTSD from CannabisNet on Vimeo.
A judge in Illinois' Cook County ordered the state's medical marijuana program to add post-traumatic stress disorder to the list of qualifying conditions for MMJ within 30 days.
In what the Associated press described as a "sternly worded" ruling, Judge Neil Cohen said the state's medical cannabis director, Nirav Shah, wrongly ignored a state program board recommendation that PTSD be added to the list of qualifying conditions, and instead conducted his own analysis in violation of state rules.
The ruling was related to a lawsuit filed by a U.S. Iraq War veteran who sought medical cannabis for his PTSD but could not get it. There are seven similar lawsuits pending, filed by patients seeking to get various conditions added to the state's condition list. Those conditions include post-operative pain, intractable pain, migraines, irritable bowel syndrome, polycystic kidney disease, osteoarthritis, and autism.
Cohen said Shah deprived plaintiff Daniel Paul Jabs of his right to due process and violated program rules when he conducted his own investigation into whether PTSD should or shouldn't be added. A state advisory board has recommended in the past that new conditions be added, but those recommendations have been rejected by Shah.
http://mjbizdaily.com/add-ptsd-to-medical-cannabis-list-judge-tells-illinois/
OTHER ARTICLES YOU MAY ENJOY...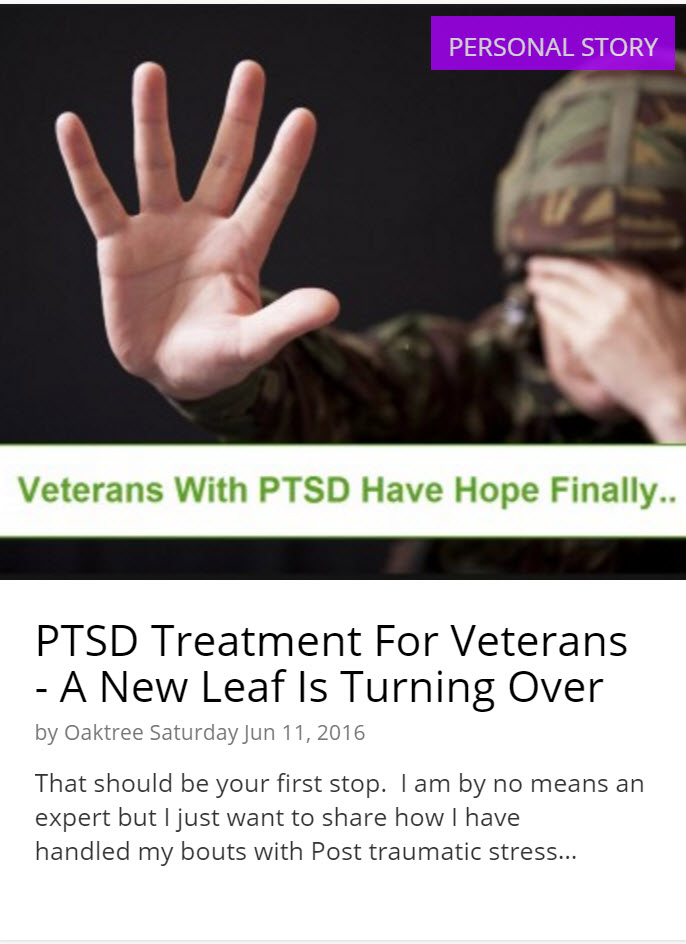 PTSD TREATMENT FOR VETERANS SHOWING GREAT RESULTS, CLICK HERE TO READ
OR...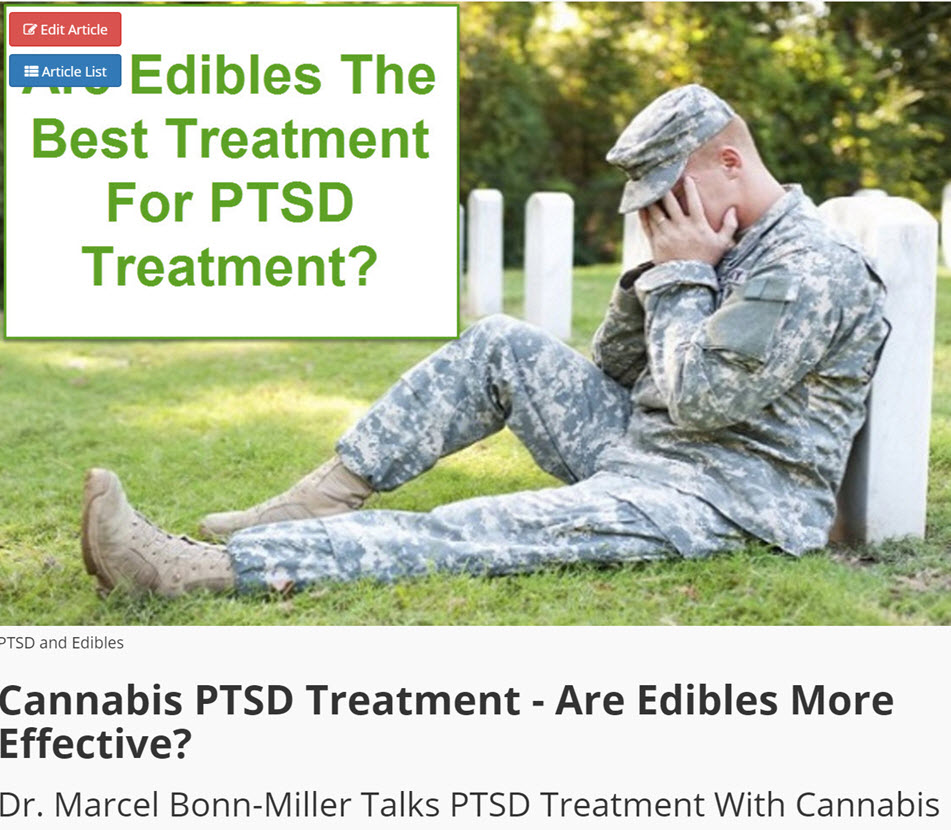 CANNABIS PTSD TREATMENT - EDIBLES PLEASE - CLICK HERE TO READ
You can also watch our PTSD video on Slideshare, just click below...