White American Women Are Being Wiped Out By Opioids And Anti-Anxiety Drugs
Why Are So Many American Women Getting Wiped Out By Opioids? from CannabisNet on Vimeo.
Overdosing on prescription med combinations has led to an increase in premature deaths among white women.
Middle aged Hispanics and blacks are living longer, although something still isn't quite right because more Caucasians, specifically Caucasian women, are dying prematurely. The major reason for this is the tendency to overdose not just on opioids but also on anti-anxiety drugs which are usually prescribed by doctors together.
Data from the Centers for Disease Control and Prevention revealed that from 1999 to 2014, there was a 400% increase in middle-aged Caucasian women who died yearly from opioid overdoses. Benzodiazepines, or anti-anxiety drugs, accounted for 54,000 deaths during that time, a number that continues to grow. If we take into consideration the biological reasons behind these deaths, should we really be surprised that today's doctors pretend that they don't know the side effects of these medications taken together? Taking anti-anxiety drugs and opiates only provide temporary relief for anxiety and pain, and also cause a depression in the central nervous system. On top of that, when taken together, these drugs interrupt vital functions in the human body such as heart rate, respiration, and gag reflex.
"They act like a dimmer switch on the central nervous system," according to Rear Admiral Susan Blumenthal, a former assistant surgeon general as well as an authority on women's health. "When taken in combination, a person's breathing and heart will slow down, and can ultimately stop. People can go to sleep and never wake up."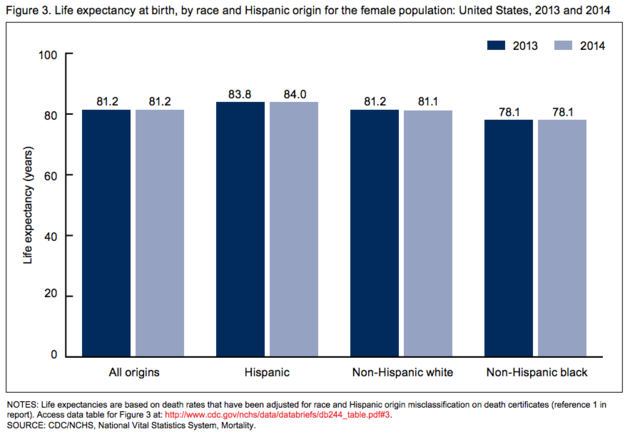 This danger hasn't gone unnoticed by federal health officials, and even the CDC recently released new guidelines advising doctors to reduce prescriptions of opiates for chronic pain together with benzodiazepines. Last week, the FDA announced that they are now requiring both benzodiazepines and opiates to include warnings on its labels about the potentially deadly side effects of taking them simultaneously. This is one step forward, although federal officials don't have the authority to demand changes in how doctors prescribe medications.
"It is nothing short of a public health crisis when you see a substantial increase of avoidable overdose and death related to two widely used drug classes being taken together," says FDA Commissioner Robert Califf; "We implore health care professionals to heed these new warnings and more carefully and thoroughly evaluate, on a patient-by-patient basis, whether the benefits of using opioids and benzodiazepines — or CNS depressants more generally — together outweigh these serious risks."
Cannabis Is The Answer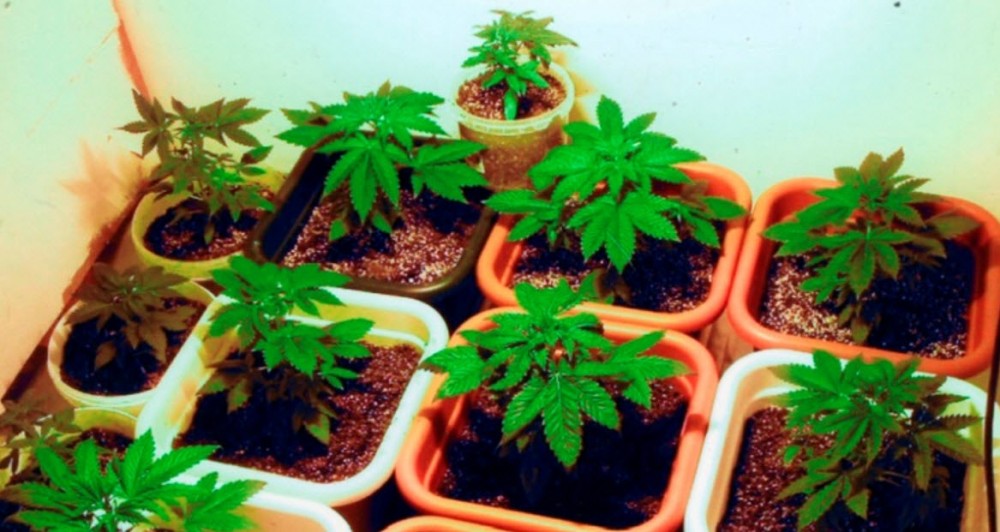 We all know that the right thing to do is just to legalize marijuana and enable people to have more access to it. Pot is the answer for both anxiety AND pain.
Even experts agree: In an LA Weekly article, UC Irvine School of Medicine professor of neurobiology and anatomy Dr. Daniele Piomelli says "Despite what the DEA says, their scheduling creates an enormous difficulty to researchers using marijuana or its derivatives." Piomelli has dedicated the last 25 years to studying the pain relieving properties of cannabis as well as its derivative chemicals. He adds, "Even harmless derivatives that happen to be present in the plant have been subjected to the same limitations as marijuana."
Getting rid of opiates completely doesn't seem likely in the near future. However, Piomelli adds, "By using a combination of the opioids and the cannabinoids, one can really lower the doses of both quite substantially." He thinks that more research needs to be done so that there is a better understanding of the health risks involved with combining both substances. "By lowering the doses, you of course decrease the risk of addiction and the risk of side effects from both classes of compounds," he adds.
Just a few months ago, a new study showed that medical marijuana has brought high hopes to states where it's legal. The study's findings also show that the use of medical cannabis has saved Uncle Sam millions of dollars on Medicare and has also lead to a decrease in drug prescriptions. This is just one of many studies that quantify the significant decrease in opiate abuse in states where pot is legal.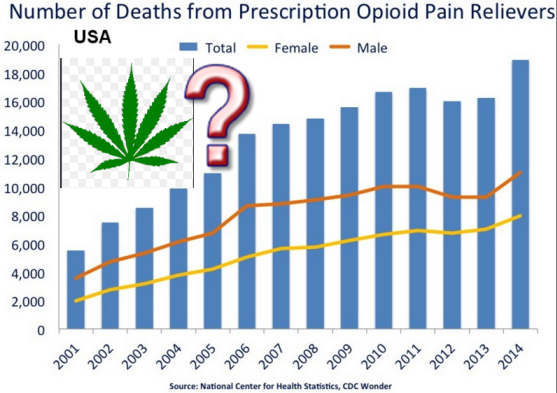 LEGALIZED MARIJUANA CUTS OPIATE DEATHS, PERIOD..CLICK HERE TO READ..
OR...
HOW TO USE CANNABIS TO GET SOMEONE OFF OF OPIATES, CLICK HERE...