Barney's Is Opening A Luxury Head Shop In Beverly Hills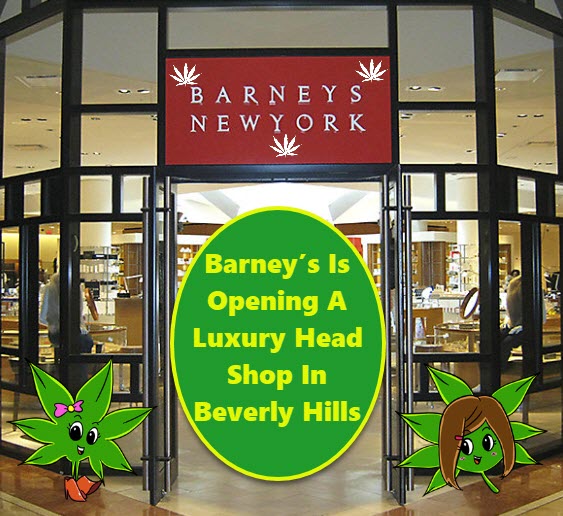 Luxury retailer Barneys New York is getting a foot in the cannabis industry. By next month, they will be debuting its high-end head shop, aptly called The High End, located in Beverly Hills.
"Barneys New York has always been at the forefront of shifts in culture and lifestyle, and cannabis is no exception," says Daniella Vitale, CEO and President of Barneys New York in a press release. "Many of our customers have made cannabis a part of their lifestyle, and The High End caters to their needs with extraordinary products and service they experience in every facet of Barneys New York."
According to the press release, The High End will expand to other locations in the future, and will soon be available online.
The launch makes Barney the first ever major retailer to enter the cannabis lifestyle industry. They will be offering a wide range of curated wellness products in beauty, home, jewelry, and much more. They will also have an exclusive partnership with Beboe, a cannabis brand. Customers can expect to find both rare and exclusive items in the shop such as Lorenzi Milano horn lighters, Devambez rolling papers, Laboratorio Pesaro ashtrays, and many more. It is by no means your average head shop; aside from luxury cannabis goods, they will also offer vintage accessories including cases, lighters, and much more.
Customers looking for extravagant CBD items will enjoy shopping their infused scented and beauty products made by brands such as Foria, The Good Patch, Flora and Bast, Malin + Goetz, and Boysmells among others. These products are going to be available for purchase at Barneys.com.
Beboe and Barneys New York collaborated for unique offerings that will be available in-store such as vaporizer pens, CBD products, and pastilles. Customers can look forward to the special edition Beboe vaporizer pen as part of the project. "I'm so thrilled that cannabis culture has come so far that it can exist and feel perfectly at home in such a prestigious context as Barneys New York. Barneys has never been shy about pushing creative boundaries in retail, and it makes perfect sense that they would be the first to support and elevate cannabis to new levels," says Beboe co-founder Scott Campbell.
Find The High End at Barneys New York Beverly Hills Branch on the fifth floor.
Green Growth Brands Will Open First Chain Of CBD Shops In US Malls
Simon Property Group has partnered with Green Growth Brands, an Ohio-based cannabis firm, for a joint venture to launch 108 locations offering CBD products at Simon's various US malls. These include The Galleria in Houston, and the Roosevelt Field Mall in New York.
"We are constantly on the lookout for cutting-edge new concepts," says Simon Malls President, John Rulli. "We are committed to adding new and dynamic retailers and uses to our shopping destinations, and the GGB shopping experience is exactly the type of innovation our customers want and expect from us."
The first location is expected to open in March at the Castleton Square Mall in Indianapolis. Others are set for opening later in the year.
Green Growth Brands CEO Peter Horvath disclosed to CNBC that they are discussing the possibility of opening 300 locations through a partnership with other major real estate developers before 2019 ends. "The mall developers…. are in the business of renting space. They need more food and personal care and less clothing," explained Horvath. "We fit into one of the categories that's growing. That's not an accident."
"Our partnership with Simon allows GGB to launch our brands and CBD products in premier shopping destinations across the US," Horvath said in a press release. "Our management team has had decades of experience working closely with developers and operating premium retail stores in their properties. We know this arrangement gives us access to the best locations, foot traffic, and consumers. We look forward to introducing our remarkable retail experience and line of CBD products to Simon shoppers in the near future."

The CNBC article explains that it's a logical move for Simon malls, considering that the malls are experiencing empty spaces and struggling tenants. Sears and Gymboree are going bankrupt while companies like Victoria's Secret and Gap are cutting down on real estate. For this reason, Simon has been courting hotels and apartments to replace the empty space.
OTHER STORIES YOU MAY ENJOY...
WHAT IS HIGH END LUXURY TRESTL WEED, CLICK HERE.
OR..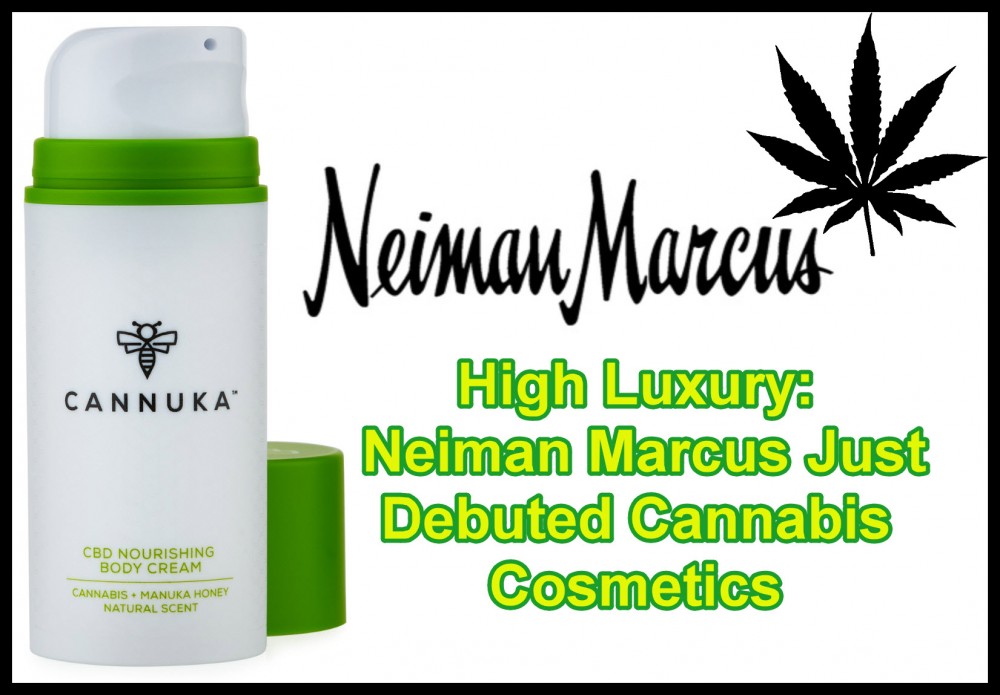 NEIMAN MARCUS GOES IN ALL CANNABIS, CLICK HERE.