Trestl Offers SF Residents A New High End Way Of Enjoying Cannabis
We've recently had the privilege of talking to Kris Garcia of Trestl.com, a San Francisco-based service offering curated boxes filled with thoughtfully-chosen luxury products for the discerning cannabis connoisseur. Trestl takes pride in offering lab-tested strains only from trusted growers around California. Packaging and delivery methods are fast and discreet; customers can expect to have their special boxes delivered in an hour or less.
Trestl invites patients in California to experience cannabis in many enjoyable, exciting forms that come with each box including pre-rolled joints, a glass pipe, edibles, top-shelf strains, and more. The online shop also has a wide range of individual products from raw cacao, an assortment of strains, bath soaks, and tinctures to medicinal treats for your furry friends.
Learn more about Trestl with our exclusive interview below:
JP de Guzman Founder & CEO
Julian de Flandres Co-Founder & President
1. Among the many kinds of cannabis businesses (subscription boxes, delivery, dispensaries, etc) out there, why did you decide to go with curated boxes?
Our vision was to offer customers a product that came with a beautiful and more professional presentation than we've come to expect from cannabis. This helps ease the social stigma that still lingers, and therefore hopefully draws in new customers who might not feel as comfortable with or inspired by traditional cannabis marketing. We felt that a curated box was the perfect opportunity to offer these new customers an all-in-one product that would be a sample of the plant in some of its most appealing forms.
2. What makes the Trestl box different from other curated boxes?
Curated boxes are often a way for brands to get rid of surplus products—the items that were hard to sell. By contrast, ours is a specifically designed, carefully selected assortment of our very best offerings. We put more care and attention into our boxes than anything else on our menu.
3. What's the story behind your name?
A trestle is an architectural concept—a bridge support. We thought this adapted well to our vision for the company. We want Trestl to be accessible and appealing to hardworking, accomplished professionals who choose cannabis as a means to relax, but don't necessarily identify with traditional stoner culture. So we see our products as a bridge between a person's responsibilities and their hard-earned recreational life.
4. What are your most popular strains?
Currently Platinum Girl Scout Cookies and Maple Wreck are our two most popular strains.
5. Trestl offers medicinal dog treats on the website. What's the feedback like from owners who are treating their pets with cannabis?
We've had all positive feedback on our pet products. Our customers appreciate cannabis as a natural remedy in contrast to pharmaceuticals.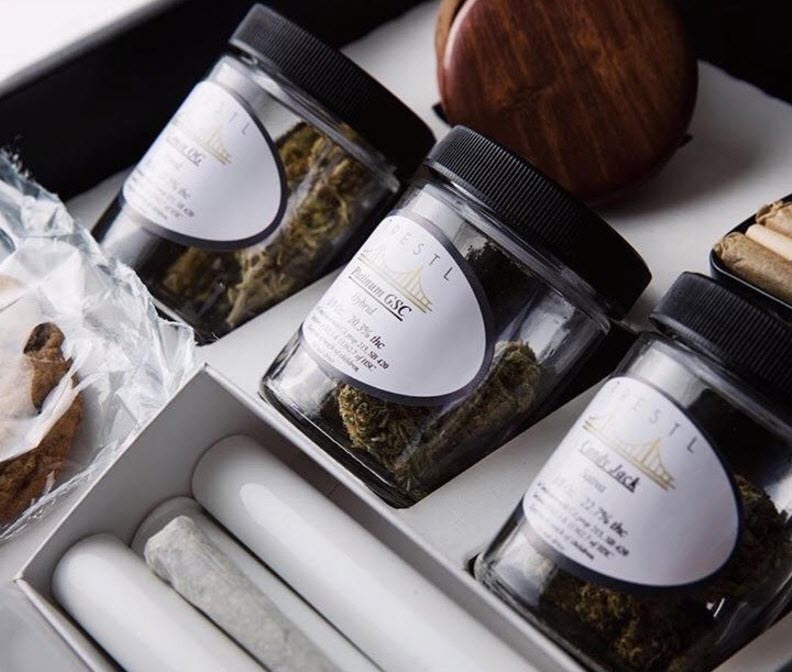 6. What is the Trestl customer like?
Our customer base is very diverse. We have long-term, frequent cannabis users—people who know just what they want—alongside people who are new to the plant and curious to try new products and forms of consumption.
7. Do you have plans of expanding in the future to include other items or product lines?
We try to bring in new products every two weeks or so. We are always looking for new things to offer our customers.
8. What are the challenges you've had to face while starting Trestle in San Francisco?
Regulations make cannabis a difficult business for all entrepreneurs. For example, cities vary with their regulations in terms of how cannabis companies are allowed to hold events or advertise. Regulations are also always changing, so part of the challenge is to stay on top of new laws and be creative within the more limited opportunities we have.
9. What are your thoughts on the cannabis industry in California?
Colorado made over a billion last year with recreational use—California is projecting six times that revenue in 2018. We are excited to be part of such a new and adventurous industry.
10. Are you open to investors?
We are open to the best investors! We want to work with investors who understand the mission of our company and can bring us diverse expertise.
OTHER STORIES THAT MAY INTEREST YOU...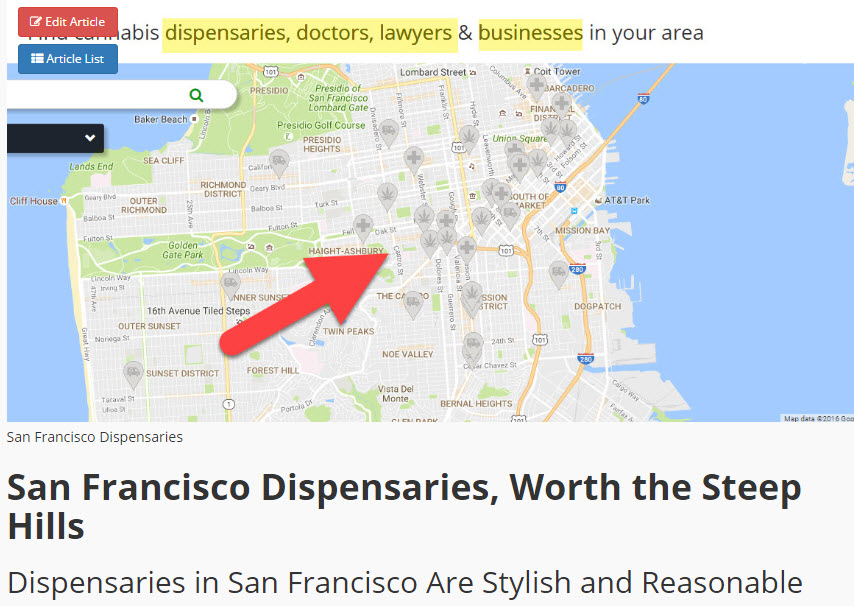 SAN FRAN DISPENSARIES NEAR ME, CLICK HERE.
OR..