Mike Tyson Launches New National Cannabis Brand "Tyson 2.0"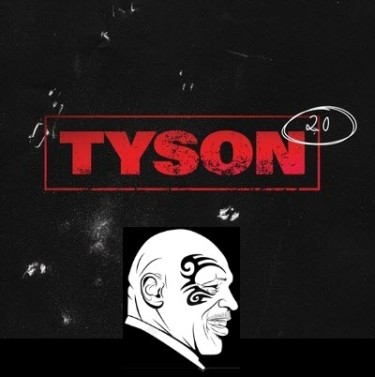 Another celebrity cannabis brand is set to begin operations in a few months after completing the first seed round which gathered around $7 million. The celebrity behind this new brand line is none other than Mike Tyson! The new nationwide cannabis company has been named 'Tyson 2.0' after the icon.
The heavyweight boxing champion, Mike Tyson, is not a new face in the industry. As far back as 2018, he was reported to have announced that he had plans to develop a 40-acre California cannabis ranch and production facility, Tyson Holistic.
Tyson is not doing this alone. He has partnered with Columbia Care partners to bring the Mike Tyson 2.0 brand line to reality.
The New York-based company announced that the brand's products will be distributed across 18 states. Columbia Care has a 99-dispensary network and it plans to supply all units in this chain. The cannabis products to be distributed will come in various forms like flowers, concentrates, oils, and even edibles.
Mike Tyson and Cannabis
Mike Tyson has oftentimes acknowledged the profound role marijuana has played in his life. The legendary boxer who doubles as a cultural icon around the world disclosed that the new products that would be offered by the new company will offer consumers a range of options to choose from. His fans who enjoy using weed will also come to appreciate his ingenuity and taste in cannabis once they catch a whiff of the incoming products.
Tyson once credited cannabis for his major mental and physical health improvements. He said that the drug helped him survive on a very little amount of pills. He also added that from the point he started using cannabis, he has been as fit and healthy as possible. And his focus has not even deviated, not even once!
Not the first Rodeo, certainly won't be the last
Mike Tyson is one of many celebrities who have announced the positive changes they get to experience from imbibing cannabis smoking habits.The legendary boxer makes use of cannabis and psychedelics in several of his professional gigs. This includes the aforementioned Tyson Holistic Ranch which was launched in 2018.
Tyson also started his podcast show, Hotboxing in 2019. Here, he interviews athletes, comedians, actors, musicians, and other celebrities on their stance on cannabis as well as other aspects of their lives while puffing on his selected product of the week. Hotboxing has had a total of at least 40 million listens over the past two years. Mike Tyson is a major inspiration for many youths across the country based on his achievements as a heavyweight boxer and as a serial entrepreneur.
Tyson 2.0
The vision for this new company came to be when Tyson was introduced to Chad Bronstein while working as an advisor and investor in Wesana Health. Wesana is a biotech company that centers around the development of psilocybin into an effective treatment to manage traumatic brain injuries. Chad Bronstein is the co-founder and executive chairman of Wesana Health and he is also the CEO of the cannabis tech firm Fyllo. It came as no surprise when it was announced that he will also serve as the Chairman of Tyson 2.0.
The partnership between Mike Tyson and Columbia Care will differ from Tyson's previous cannabis brand. Rather than focus on one form of cannabis product, Tyson 2.0 will offer every one of the boxer's favorite products, from flowers to edibles, Pre-Rolls, beverages, concentrates, and other drinkables. To ascertain the potency of the products, Tyson might take up the role of the company's chief product tester. He'll also be appointed as the company's chief brand officer.
No Launch Date Yet
Neither Tyson's camp or Columbia Care group has announced a date for the main brand launch. All that is known for now is that Adam Wilks and Chad Bronstein will be overseeing the launch. The first is the former CEO of One Plant, while the latter is the founder and CEO of Fyllo. Both teams have announced that the products will be made available at wholesale prices to retailers across the state.
For an intending cannabis company, a $7 million seed round is no small feat. Could it be that the popular face of Mike Tyson attracted investors far and wide to add to this seed round? Forbes reported that the gathered capital will be used to fund the cultivation, processing, and marketing teams. Proprietary strains will be created and a proper national sales team will also be employed.
Columbia Care and Their role in Tyson 2.0
Columbia Care incorporation will be in charge of bringing the products to market. The company is one of America's largest cultivators and distributors of marijuana. They will also bring on a team to ensure the product is well received in the market through its dispensaries. These partners in this union complement each other, Tyson with the celebrity influence and Columbia Care with their experience in the marijuana industry. More Americans will have access to the best products in the country.
In an Interview, Brownstein said that Mike's relationship with cannabis was a critical component to establishing Tyson 2.0. He added that Tyson can induce yearning in people. Tyson's advocacy for cannabis has gone far and wide and when consumers realize the product has been created and tested by him, they'll be assured of its quality.
Tyson 2.0 will offer a range of high-quality products which consumers and celebrities use first-hand.
Last Hits
Mike Tyson is not only an advocate for cannabis, he also advocates for psychedelics. Reports have it that the 55-year old consumes cannabis and psychedelics in recommended amounts to lose weight, stay fit, and remain healthy. Tyson says that working with companies like Wesana and Tyson 2.0 will help push a better narrative about cannabis and psychedelics to millions of Americans. The Fyllo platform will be used to market all products offered by the new company. Thousands of Americans will rush the products because almost everyone wants to look as good as, or even better than, Tyson at 55.
IRON MIKE IN CANNABIS, READ MORE..
MIKE TYSON STARTS 3D PRINTED WEED-INFUSED CUPS MARKETING EFFORTS!
OR..
MIKE TYSON FOUGHT ROY JONES, JR HIGH ON CANNABIS, READ THIS!