Canadian investors cautious - is another market slump around the corner?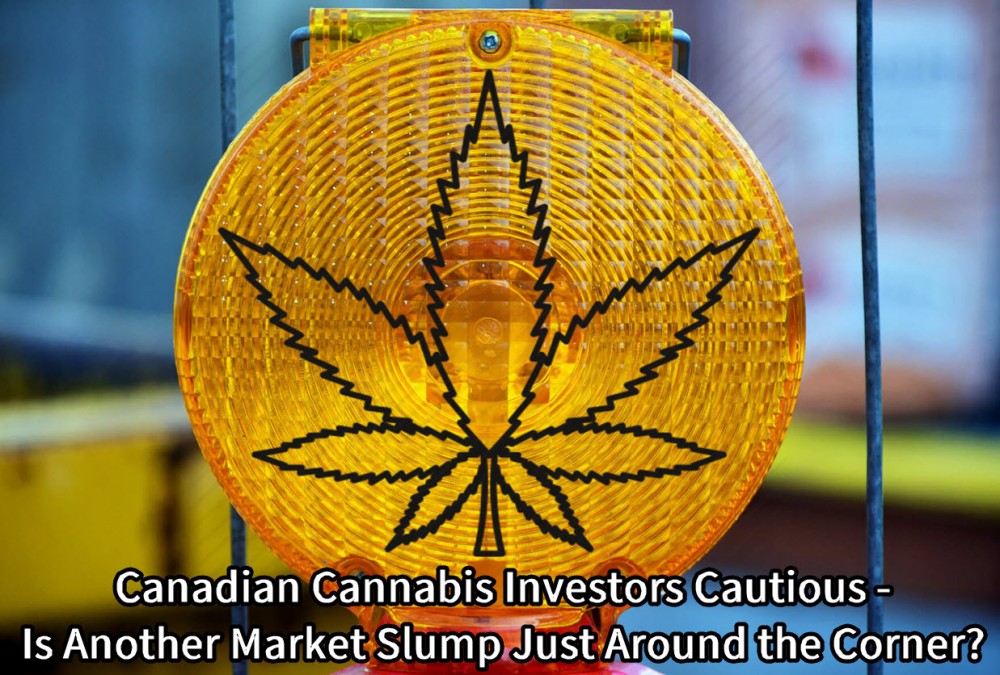 Canada's cannabis market looks in danger of hitting the skids following the news that one of the country's biggest investors is selling off large swathes of its assets – and at any price. Aurora is arguably Canada's most high-profile listed cannabis company, so the news that it has sold its Jamaica asset for around 75 percent of its CDN$4.5 million value for the purpose of liquidating cash has created understandable unrest in the market.
A market filing from the Ontario-based company said that the business had accepted an offer of CDN$3.4 million for its Jamaica business. It is one of several overseas assets that Aurora has recently divested in what it says is a strategic decision to dedicate its focus and resources on domestic production in Canada.
Is the market slowing?
The logic is sound enough, but Aurora's subsequent acquisition of Reliva to enter the US market flies in the face of this Canada-centric change of direction. The point of interest about the sale in Jamaica is that this asset was expected to form a base for establishing growth in the Caribbean. In fact, it never even began production and had stood idle for the entire period of Aurora's ownership.
Taking a broader perspective, it becomes manifest that the company's decision is part of an industry-wide reassessment of investments in Jamaica. It demonstrates a bizarre disparity. The cannabis market is growing rapidly in the US, as increased legalization and social acceptance open the door to a wave of online retailers selling weed related products. Yet on the sun-kissed island with its long history of kicking back and enjoying a smoke, the marijuana trade seems to be in a state of slow-down.
Delano Seiveright heads up Jamaica's Cannabis Licensing Authority (CLA). He suggested in an interview with local newspaper The Gleaner that the problem comes down to companies in the burgeoning cannabis sector trying to do too much too soon. He said that some had "overextended themselves" and were struggling to come to terms with the many learning curves in this unique sector.
Local decline
However, there is more going on here than a boom and bust cycle reminiscent of the dotcom bubble. Even if you entirely remove the inexperienced new entrants from the equation, Jamaica's cannabis industry is looking less than healthy.
In what was expected to be a golden era for the sector, sales between small Jamaican businesses, such as farmers and herb houses, have shown steady decline. Sales in February hit a record peak of $123,400, but this figure dropped to $47,500 in March before plummeting still further to $18,000 in April.
There has been plenty of hype over the booming market for medical marijuana and this is an area on which Jamaica's businesses have been eager to focus. But while there is no specific sales data available here, the rumors emanating from those within the industry suggest that this niche is faring no better.
Recalibrating the market
It is against this background of uncertainty, local decline and the global Covid-related market slump that Canadian cannabis companies and investors are operating. In recent years, they have been snapping up assets and licenses in locations across the world, Jamaica included, at any cost. Now the truth is dawning that these are unlikely to generate the returns that were being touted, they are being forced to recalibrate. Everywhere you look, assets are being either divested or dramatically written-down.
An example of this principle in action concerns The Green Organic Dutchman (TGOD), a Mississauga-based business that specializes in premium organic cannabis products. Last month, it disclosed a CDN$4.3 million write-down on its investment in Epican, one of Jamaica's foremost cannabis businesses. The devaluation did not have any direct impact on Epican's ongoing operations, but it is a clear signal that TGOD does not expect its Jamaican investments to meet their market expectations.
TGOD has also written-down a handful of other international assets that it holds on its books. The company has simply cited "market conditions" and, like Aurora, says it now intend to focus on cultivation operations within Canada and to withdraw from importing cannabis from Jamaica and other overseas locations.
Jamaica remains optimistic
Seiveright feels that the Coronavirus pandemic has been the primary trigger for the current slowdown. As such, he believes there is room for cautious optimism in the medium to long term. He said that at the beginning of the year, investors had ambitious growth plans, but these were formed around Jamaica's tourist season.
Such strategies were blown out of the water by the Covid lockdown and travel restrictions, with investors being forced to either postpone or rethink their plans in order to cut their losses and reduce operational expenditure.
He said that the continuing uncertainty over when things will return to some form of normality is only making things worse. It leaves investors in "wait and see" mode at best or "full-on exit" mode at worst. However, he also noted that there are some remaining bullish. The CLA is continuing to issue licenses and export authorizations to plenty of new overseas businesses.
He pointed out that the global growth of the cannabis market is something that is not going away and is confident that "a few months or a year from now" things will settle down and cannabis exports will become "a huge priority" for businesses in Jamaica that have the infrastructure and international partnerships in place.
MORE CANNABIS INVESTOR NEWS...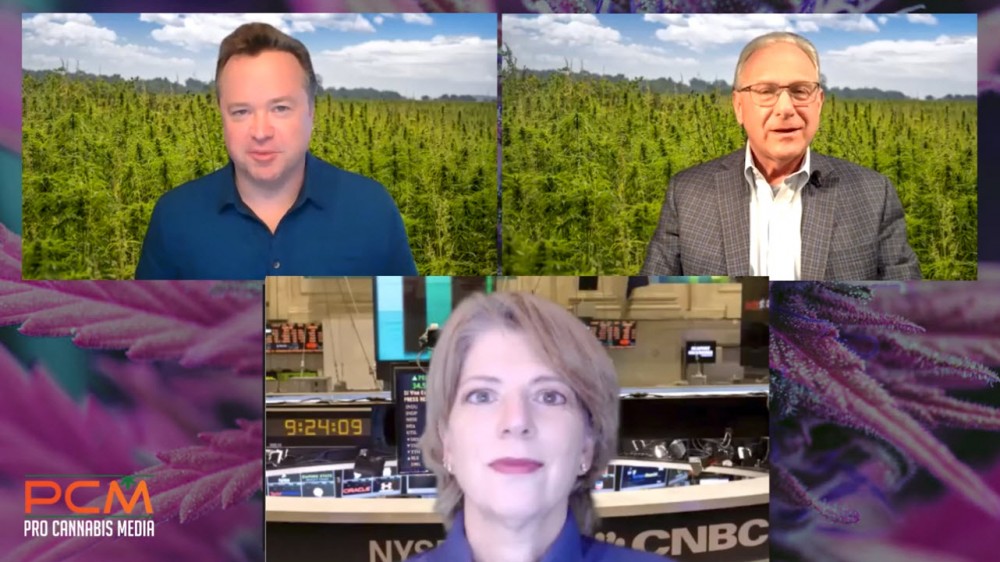 CANNABIS MARKET NEWS - GET FINANCIALS AND IDEAS HERE!
OR...