European Cannabis News Roundup
Malta Will Soon Have CBD Oil & Cannabis Flowers
Malta has legalized medical cannabis recently despite efforts to block legalization.
The pharmaceutical companies that have expressed interest in importing MMJ are now preparing for the arrival of Malta's first-ever batch of legal medical cannabis. Maltese patients have consistently been encountering road blocks over the last few weeks – the absence of cannabis in pharmacies. Even though it's legal, the very bill that regulates the importation and manufacture of the drug still hasn't been enacted and passed by the Parliament.
This results in a conundrum: there are patients who want to buy cannabis and legally can, although exporters still aren't allowed to import cannabis. According to Associated Drugs, a top pharmaceutical importer, they will be importing medical cannabis in oil form as soon as the bill allows for it.
"We are planning to stock and distribute medical cannabis to local pharmacies in the near future," they revealed to Lovin Malta. "We are currently waiting for the legislation which will regulate the importation and distribution of medical cannabis to be enacted in order to start stocking these products. Our plan is to import medical cannabis in oil form."
Currently, non-Good Manufacturing Practice (GMP) CBD is available in certain stores in Malta, it's considered inferior quality and legally still exists in a gray area.
A third reading of the bill is expected to happen sometime over the next 2 weeks, while a vote will happen in the middle of May, a government official told Lovin Malta. Another top pharmaceutical importer also divulged to Lovin Malta that they hope to import cannabis flowers for medical use by month's end. The flowers are meant to be used through vaping for quicker medicinal benefits for patients. The pharmaceutical agents will be importing up to 8 various strains with different levels of THC and CBD, each of these strains ideal for treating illnesses as recommended by doctors.
Maltese patients will only be able to obtain these products through pharmacies, provided that they have the necessary prescriptions from doctors as per the regulations.

The Chairman of the Medicines Authority, Professor Serracino Inglott, was contacted to comment on when the medical cannabis products could be available in Malta. Although he couldn't confirm, he acknowledged that the matter was moving "very, very quickly." Professor Serracino Inglott also said that Malta is now legally allowed to import up to 15kg of THC from the UK, and that the country is doing what's necessary to ensure they remain compliant to the United Nations' Narcotics Convention. He also confirmed that Malta is working in cooperation with the University of Chicago to develop testing standards.
Australian Pharmacy To Build Cannabis Facility In Malta
MGC Pharma, an Australian pharmaceutical company, has just announced plans of constructing a 4,000 square meter medical cannabis production and cultivation facility in Malta as part of the new cannabis regulations where Malta Enterprises chooses 5 foreign companies by tender to begin production of the drug.
Nuuvera, a top Canadian pharmaceutical company, also confirmed that they will be establishing a branch in Malta.
"This contract provides MXC with an attractive new cultivation site in the European Union, completing the Board's strategy to operate a full vertically-integrated medical cannabis operation in Europe," says Roby Zomer, the company's co-founder. "Excitingly, with any CBD and THC strains of medical cannabis permitted under the agreement, we are now able to develop additional pharmaceutical products which use the benefits of both CBD and THC."
"In addition to being used in the production of our GMP-certified pharmaceutical products, this contract extends the medical cannabis market for our company into the supply of medical cannabis flowers to emerging European markets, including Germany."

The contract states that MGC's responsibility is to invest at least €4.3 million within the first three years which will be allocated for the construction and operation of the facility as well as to pay for employment costs for over 25 Maltese citizens.
UK Politician Believes That Legalizing Cannabis Will End Violent Crime
There has been a significant increase in violent crimes in London, caused by gangs fighting over territory. Just last February, London saw 15 homicide while in March there were 22 killings which increased the city murder count in 2018 to 50 within the first quarter of the year.
If this doesn't end, London will soon exceed the 130 murders it saw in 2017. These numbers are terrifying as it shows the proliferation of violent crime. In fact, London's murder rate is higher than that of New York's -a first in the modern era.
However, one politician believes that legalizing cannabis is the solution.
Vince Cable, the leader of the Liberal Democrats, recommended that legalizing "soft drugs" would have a direct impact on the reduction of violent crime. He made the suggestion during Mayor Khan's summit on violent crime, because as Khan believes, a serious drugs problem is tied to the uptick in violent crime.
Although Cable said that he's against drugs on a personal level, he thinks that it's the right solution. "I'm very puritanical about it. But the simple truth is that by turning over the marijuana trade to the underworld, it's creating opportunities for them and it's making things worse."
European Marijuana News Roundup Today from CannabisNet on Vimeo.
OTHER STORIES YOU MAY ENJOY..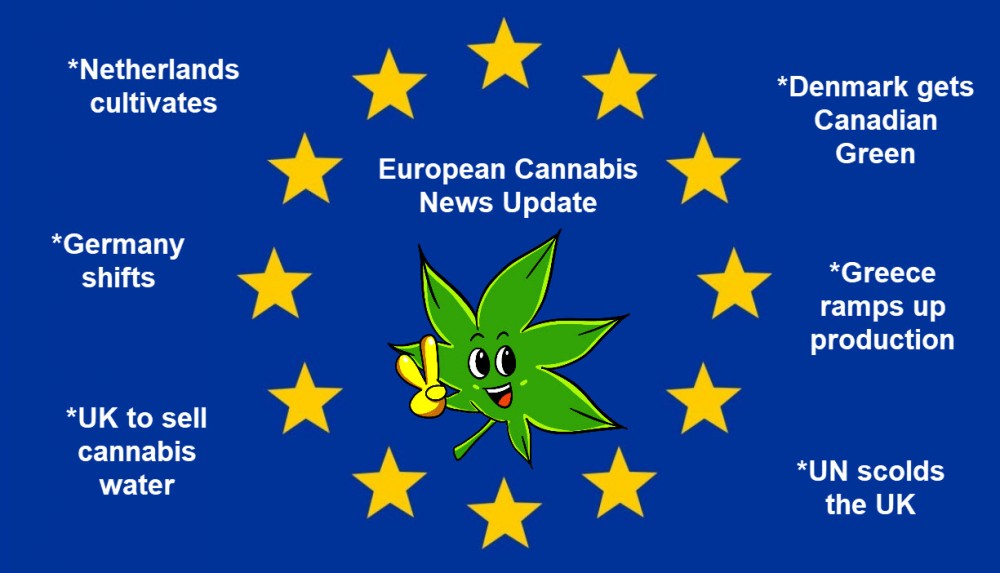 CANNANBIS NEWS FOR EUROPE, CLICK HERE.
OR..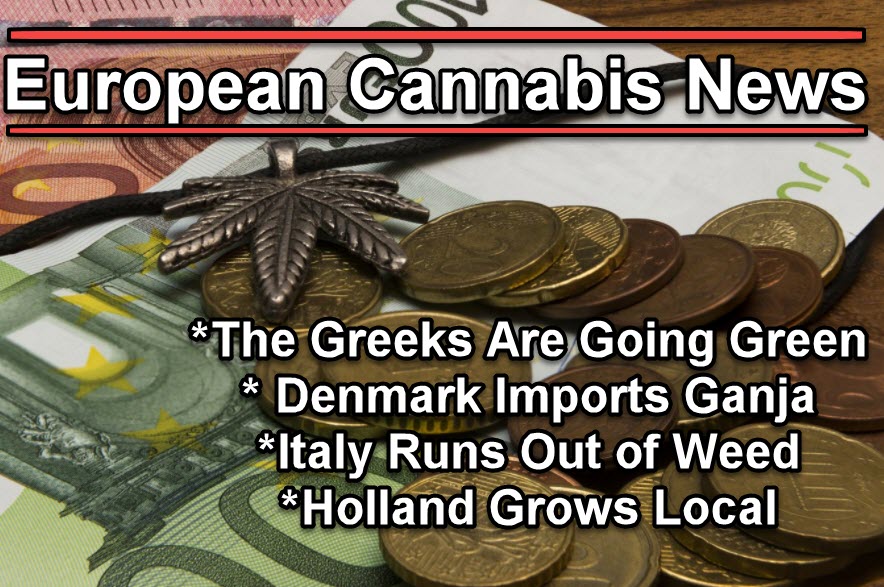 THIS WEEK'S EUROPEAN CANNABIS NEWS UPDATES, CLICK HERE.