Europe Cannabis News
Romania Mulls Legalization Of Medicinal Cannabis
Romania wants to catch up to the pace of other European nations when it comes to the legalization of cannabis. Now, the government is discussing the possibility of doing so for medicinal purposes.
"I also discussed yesterday with the minister of health. And I learned that there is such a committee set up to analyze and evaluate the option of legalizing of cannabis use for medicinal purposes," Romania's finance minister Eugen Teodorovici told local news outlet Digi24.
When asked if there was a chance Romania could legalize recreational cannabis, he replied that "it is premature to speak about such an option." He explained that this decision would only be made if it was part of a coordinated set of European policies.

Ex-Uber Exec Attempts To Create "Single Market" For Cannabis In Europe
Meanwhile, Uber's former head of public policy and government relations, Antonio Costanzo, is working on creating a "single market" for the European cannabis market. That is drastically different from the complex web of regulations that vary from one country to another in Europe at the moment, and while others see it as an obstacle, Costanzo sees opportunity.
"Governments are opening up at a speed that is hard to keep up with," says Costanzo, CEO of the London-based EMMAC Life Sciences Ltd., during an interview. Currently, 31 European nations have already legalized medicinal cannabis although they are all at different phases.
EMMAC has just raised $22.4 million through 2 private funding rounds this year alone. EMMAC's goal is to create a "single market" for cannabis by pouring funds into businesses located in larger European countries that working on making medicinal cannabis more mainstream, explains Costanza.
From there, EMMAC is looking to develop a business that oversees the growth, manufacture, R&D, importation and distribution of cannabis products.
But the main goal is to create regulated and licensed cannabis-based medications while working together with Swiss brand Blossom to create oils, topicals, and hemp tea. They intend to set up their production and growth headquarters in Portugal, and they have already acquired the necessary licenses to do so. Additionally, they've already gotten a license in Malta to make it their distribution hub for easy transport in and out of the continent.
EMMAC also has a majority stake in Medalchemy, a Spanish pharmaceutical ingredient manufacture which just acquired a license fro importing medicinal cannabis.
That's not all: EMMAC has investments throughout Europe including Italy, Germany, the United Nations, France, Spain, and Switzerland.
Finland Health Arm Recommends Decriminalizing All Drugs
Two members of the Finland National Institute for Health and Welfare (locally known as the THL- Terveyden ja hyvinvoinnin laitos), the government's top agency for health, have called to decriminalize all drugs. The move has sparked a debate involving police authorities and politicians.
Last February 13, the head of THL's Alcohol, Drugs, and Addictions Unit Professor Pekka Hakkarainen, and senior researcher from the institute Tuukka Tammi, penned an article that recommended all drugs be decriminalized in Finland. They argued that doing so would eliminate criminal sanctions while solving the marginalization of the youth while encouraging individuals who use to drugs to report to health and social services.
"There should be an extensive public debate about the necessity of punishment for drug use… Criminal sanctions work poorly in the prevention of drug use and related harms, and are also ill-suited to the values of today's society, and to public thinking," they wrote. "In a situation where a drug user does not have to fear punishment or criminal imprisonment, it is much easier to offer support. Also, the discussion of drug use in various services – such as healthcare – would become more natural for both parties if drug use were no longer labelled as criminal behavior."
According to data from the THL, Finland's police report some 15,000 drug offenses annually, and these numbers only continue to increase. In 2017, they noted that the total number of drug offenses was on a rise for the 4th row in a year. Even though it's unusual to send people to jail for minor drug offenses, Hakkairanen and Tammi caution that the very act of getting caught using drugs will have a seriously negative impact on the life of an individual despite the fact that they are not prosecuted. Their names are entered into a database and it's kept there for as long as 10 years, which can eliminate their chances of regaining a normal sense of life or even a career if a future employer does a background check.
OTHER STORIES YOU MAY ENJOY...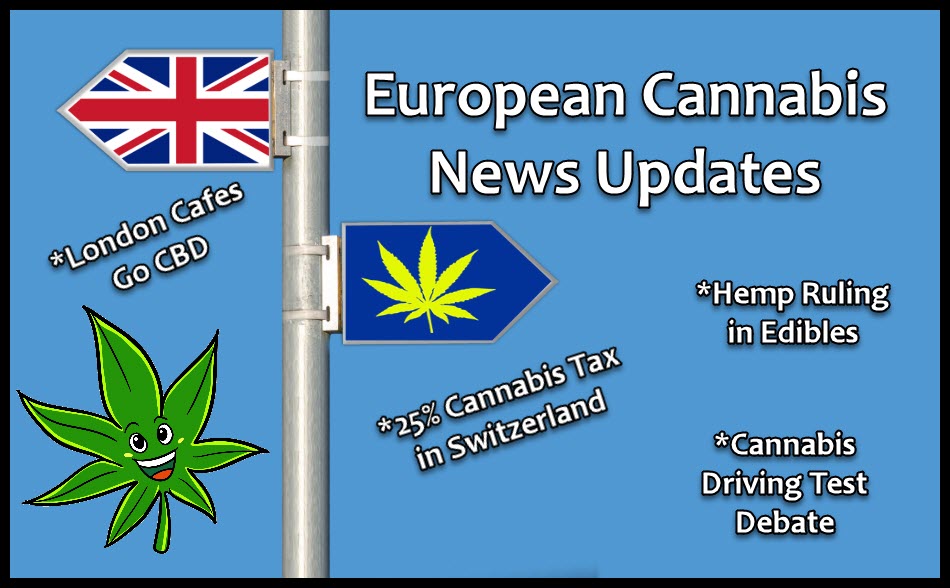 CANNABIS NEWS FROM EUROPE AND BEYOND, CLICK HERE.
OR..