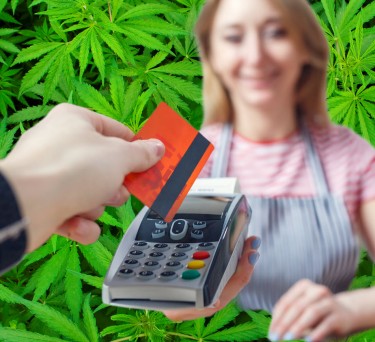 A recent survey conducted by Pollara Strategic Insights, a Toronto-based polling company, reveals that approximately two-thirds of Canadian consumers now exclusively purchase cannabis from legal sources. This new data, released on the fifth anniversary of the end of cannabis prohibition in Canada, suggests that the regulated cannabis industry may have a more significant share of the overall market than previously assumed. This is advantageous for compliant businesses. This finding may surprise some industry executives who have occasionally attributed their challenges and losses in the legal market to the illicit market.
According to the Pollara data, 65% of survey respondents reported buying only legal cannabis, a seven-point increase since November 2022. In March 2021, a Pollara survey indicated that half of consumers exclusively purchased legally sourced marijuana. Notably, the figures from Pollara surpass those from Health Canada.
According to Health Canada's annual survey, approximately half of consumers consistently purchased cannabis from legal sources last year, notably lower than Pollara's findings. This percentage marks an increase from 43% in 2021 and 37% in 2020.
It is essential to grasp the rough percentage of sales occurring in the legal market as it is vital for gauging the revenue available to legal businesses. The Pollara survey revealed that individuals with experience in cannabis use, both before and after legalization, are more likely to report a reduction in consumption frequency compared to the period before legalization. This suggests that legalization may have decreased cannabis consumption among these individuals.
The Pollara survey involved 2,006 randomly selected adults and covered various aspects of the cannabis industry. Since the survey was conducted online, a specific margin of error was not assigned. However, surveys of this scale typically carry margins of around plus or minus 2.2%. The survey brought to light some potentially concerning trends.
The study revealed that 27% of Canadians indicated cannabis use within the last 12 months, a substantial rise from the 11% reported in 2017. (It's worth noting that Health Canada's data presents a significant difference, indicating that 22% of Canadians consumed cannabis in 2017, with an increase to 27% by 2022.)
Cannabis User Purchase Patterns
Dry bud remains the most commonly used format among individuals who have used cannabis in the past 12 months, followed closely by edibles. However, considering all formats used in the past 12 months, edibles have slightly surpassed dry bud in popularity regardless of frequency.
Of those who have used cannabis in the past 12 months, 82% report purchasing it legally, with two-thirds (65%) stating that they exclusively acquire legal products. This reflects a notable 7-point increase in legal purchases since November 2022 and a substantial 15-point increase since March 2021.
A smaller proportion (13%) report obtaining cannabis through illegal means, with 4% specifying that they exclusively buy illegal products, a trend similar to our November 2022 findings. About a quarter of respondents state that they do not personally purchase cannabis; 21% mention receiving it from others or cultivating it legally (6%).
Individuals who have used cannabis in the past 12 months still perceive legal cannabis prices as higher (36%) or on par with illegal prices (17%). However, the perception of higher prices remains significantly lower than observed between 2019 and 2021. Currently, four in ten respondents express uncertainty about cannabis prices.
Public Approval and Perceptions
The survey also revealed that many Canadians now support cannabis legalization. Five years after cannabis was legalized on October 18, 2018, the public's acceptance of legalization remains high at 72%. Of this, 52% express explicit approval, 20% have mixed feelings, and 23% disapprove.
These approval levels have remained relatively constant since 2020. Public acceptance is determined by combining approval and ambivalence. The ambivalent group effectively provides implicit approval, generally holds more positive views about cannabis and its legalization, and tends to express approval when compelled to choose.
Following the legalization of cannabis, the prevalence of negative public perceptions is significantly lower than the negative expectations recorded before October 2018. Presently, attitudes regarding tax revenues, the economy, and Canada's reputation are more positive than negative. However, concerns about the health effects on youth, adults, and children, and road safety are still viewed predominantly negatively. Overall, negative perceptions are considerably lower than the public anticipated before legalization.
Canada primarily legalized cannabis with a focus on public health considerations. Some findings from the survey could be of potential concern for the cannabis industry, particularly those related to public health.
A larger proportion of Canadians (38%) believe that cannabis legalization has had a negative impact on the overall health of youth. This is in comparison to the 15% who see it as having a positive impact. Approximately one-quarter feel that there has been no impact.
Additional survey results include:
The benefits perceived from the legalization of cannabis, particularly in terms of economic and tax revenues, far surpass the drawbacks by a ratio of at least 2 to 1.
Approximately 46% of respondents express concerns that road safety has deteriorated due to cannabis legalization, while 9% believe that roads have become safer. Additionally, 27% of respondents see no substantial impact on road safety.
The survey reveals that 11% of adult Canadians initiated cannabis use for the first time following legalization.
The report highlights the differences in perceived impacts of cannabis legalization between the period before 2018 and the present. Before cannabis was legalized, roughly two-thirds of Canadians thought that more young people would start using it and use it more often because of legalization. However, according to the Pollara survey, fewer than half Canadians still think this way.
Conclusion
A recent Pollara survey reveals a significant shift in Canadian cannabis consumption patterns, with 65% of respondents now exclusively buying from legal sources, indicating a stronger legal market share than previously thought. This challenges claims of industry challenges due to the illicit market.
However, the survey also shows increased cannabis consumption, with concerns about high prices persisting among consumers. On the positive side, public support for cannabis legalization remains high, with 72% approval. While perceptions have improved in some areas, concerns about youth impact, health, and road safety persist. The survey offers insights for industry stakeholders and policymakers.
LEGAL VS. ILLICIT MARKET, READ ON...
WHY DO PEOPLE PAY MORE FOR LEGAL WEED INSTEAD OF ILLICIT CANNABIS?