Legal Cannabis Business To Hit $10 Billion In 2017
The Cannabis is a $10 Billion Market a Year Already from CannabisNet on Vimeo.
The North American legal cannabis industry is set to hit an all-time high of $10 billion come the end of 2017, 33% up from 2016.
The figures, released in a new report by pioneering cannabis research group Arcview, shows that despite federal prohibition, the industry continues to go nowhere else but up. Arcview's report also predicts that the legal cannabis market as a whole could reach $24.5 billion in sales by 2021, representing a 28% increase year on year, especially as we anticipate more states legalizing recreational adult use.
The growth has been spurred by several states who joined the legal market this year. In July, Nevada started legal sales and hit $27 million in just a month. The unprecedented demand in Nevada prompted a supply shortage, compelling Governor Brian Sandoval to declare a statement of emergency in order to fill the state's massive supply gap.
Even in mature markets such as Washington, Colorado, and Oregon, legal sales enjoyed a 33% increase compared to 2016. These signs show that the market still has room for growth.
"Aside from cryptocurrency, there is simply no other industry changing as rapidly or as unevenly as the cannabis sector," says Troy Dayton, CEO of Arcview Market Research.
Arcview's report also indicates that international markets benefited from major advancements in the industry this year. One of the most significant news involving overseas markets is the launch of Germany's medical cannabis program, where 82 million people can now benefit from MMJ.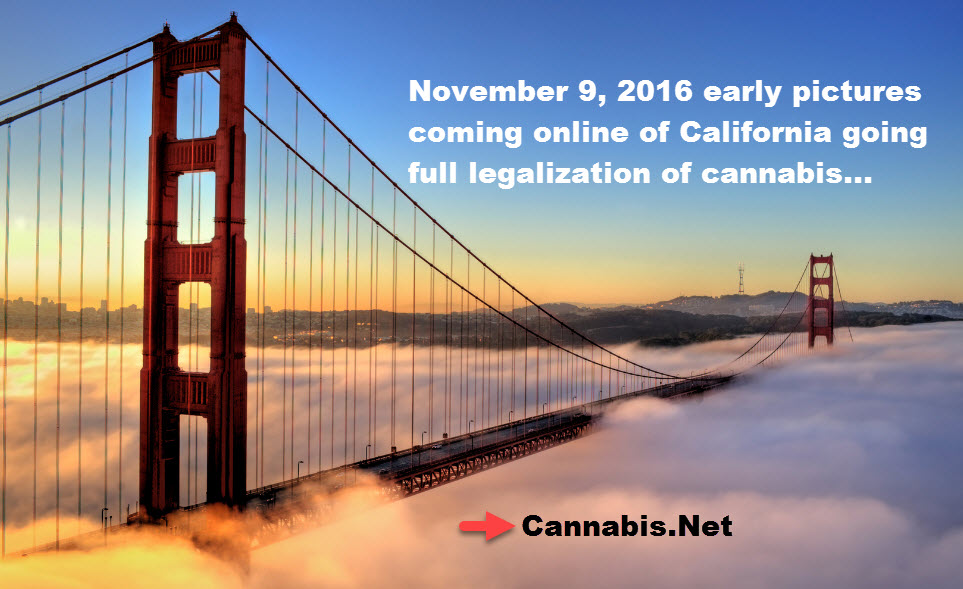 Eyes on California and Canada
California is expected to begin recreational sales by January 1, 2018; a move that will grow its consumer base by colossal numbers. This is viewed as the single biggest change that will shake the cannabis industry positively next year, considering the fact that California's medical market alone is already larger than the recreational markets of Washington, Colorado, and Oregon combined; says the report.
Just last Wednesday, Los Angeles became the largest city in the United States to legalize recreational cannabis use. The recreational market in LA alone is estimated to be worth $7 billion, according to the report. Additionally, San Francisco's mayor just approved the city's recreational cannabis market guidelines on Wednesday, clearing the smoke for adult rec sales to start as early as the first week of next year.
On the other hand, Canada is expected to start country-wide sales by July 1st, 2018.
"Our data shows positive indicators across the board for the legal cannabis industry, in North America and around the globe," says Arcview Editor-in-Chief Tom Adams. "That's nothing compared to what we can expect in 2018 and beyond from Nevada's tourism, and California and Canada planning to launch adult-use sales in 2018."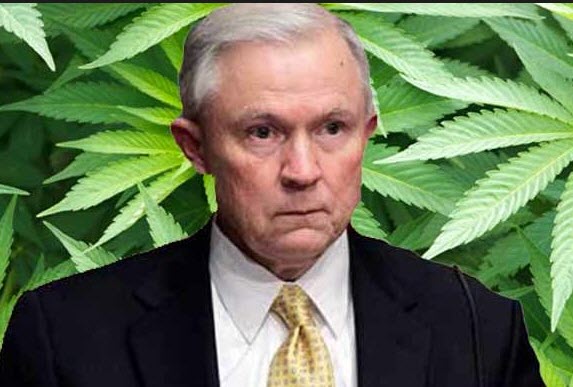 Federal Prohibition
Arcview's report notes that their projections are based on the assumption that the feds don't crack down on states. It also says that they don't assume new states will legalize cannabis over the next few years.
Attorney General Jeff Sessions is a well-known opponent of cannabis legalization. However, there have been no signs from the Justice Department that they would interfere or prosecute state-legal cannabis businesses.
As of today, 7 states have already legalized recreational cannabis while medical cannabis is legal in some form in 30 states. Cannabis is still considered a Schedule 1 drug according to federal law.
Majority of Americans Favor Legalization
In a Gallup poll released in October this year, results revealed that more Americans are in favor of legalization than ever – in history. Aside from that, the results also showed that a majority of Republicans also support legalization, another record-breaking first.
Most of the progress we're experiencing today in terms of cannabis legalization is owed to the Obama administration, which actively discouraged the feds from prosecuting businesses. But Sessions has been challenging this framework due to his opposition for legalization.
"It is high time that members of Congress take action to comport federal law with majority public opinion and to end the needless criminalization of marijuana – a policy failure encroaches upon civil liberties, engenders disrespect for the law, and disproportionately impacts communities of color," says Justin Strekal, NORML political director.
THE STATE OF CANNABIS IN CANADA 2018, READ THIS...
OR...
RECREATIONAL MARIJUANA IN CANADA, READ THIS..