Say Goodbye To Period Pains With The World's First Weed-Infused Vagina Pill
Ease Menstrual Pain with a Cannabis-based Vaginal Suppository? from CannabisNet on Vimeo.
Want to say goodbye to period pains forever, naturally? Read below to learn how.
Menstrual pains can now be a thing of the past, thanks to a revolutionary breakthrough in the form of a tampon-sized pill made from THC-infused cocoa butter and cannabidiol.
I for one know what it's like to suffer from excruciating pains on a monthly basis, all because of a visit from Aunt Flo.
New product alert
The pill, called Foria Relief, is designed to relieve pain and promote muscle relaxation. Although it contains THC, the creators of Foria Relief say that the pill won't get you high (too bad!). The suppositories, which are sold in packs of 4, are a product of the same company that brought you popular weed-infused lubricants in 2014.
Relax your muscles and release tension and cramping
Matthew Gerson, founder of Foria, states: "This plant medicine has a long, cross-cultural history of use as a natural aide in easing symptoms associated with menstruation," adding that since the pelvic region is home to more cannabinoid receptors next to the brain, it was only natural to develop this benefit in suppository form.
Foria offers a modern solution to the 84% of women who regularly experience dysmenorrhea or cramps due to their periods.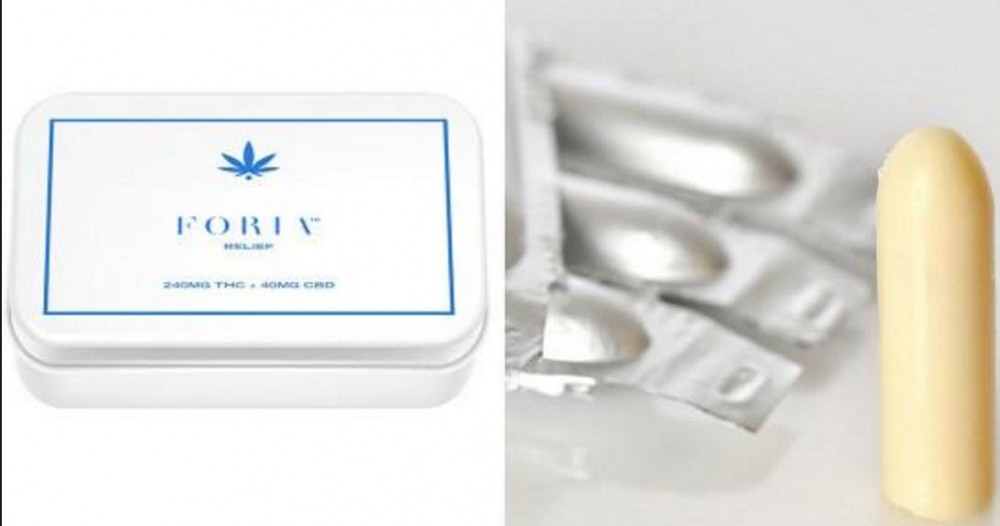 Safe And Natural Pain Treatment
Each capsule, which contains 10mg of cannabidiol and 60mg of THC, interacts with the nerves surrounding the uterus, ovaries, and cervix while simultaneously preventing inflammation that causes pain.
If you've never used a weed-infused suppository before, there is little to be worried about: Foria has gone to great lengths to ensure the product's safety. The cannabis used in each pill are all organic; grown pesticide free in the outdoor Northern California sunshine. No solvents are used in the extraction process. The company engages the help of renowned cannabis testing lab, Steep Hill, at multiple stages in product development as they test for microbials, potency, solvents, and pesticides. And finally, a hot-fill bottling procedure allows them to create a microbial-free product without any artificial preservatives.
According to the Foria website, as each woman's body is different, the capsules may be used to relieve pain and inflammation at any time in their cycle, including before and during menstruation. What's great about these capsules is that they can also be used to alleviate pains in the back and hip area by inserting these suppositories rectally.
The capsules are currently only available in US states that have legalized marijuana, including Colorado and California. Maybe it sounds too good to be true, but a reviewer from Broadly.com stated that her period cramps disappeared within 20 minutes of taking Foria. While it hasn't yet been evaluated by the US Food and Drug Administration, the weed-infused pills seem to be working well and has received glowing reviews by those who have tried it.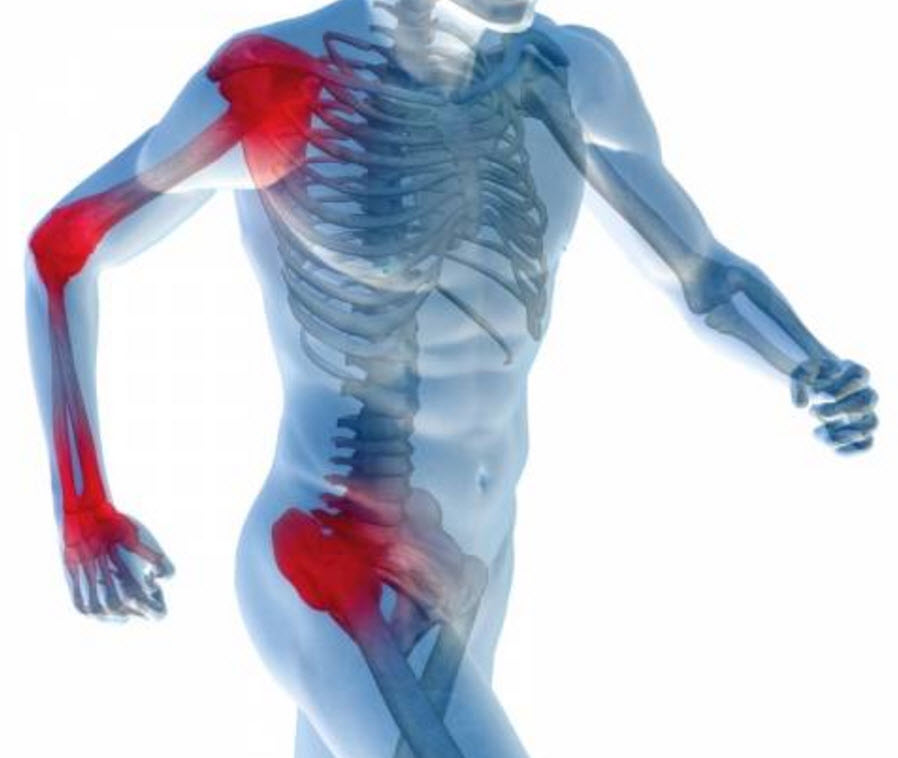 Besides, it's no secret that humans have long been using cannabis for pain relief since ancient times, but thanks to Foria Relief, uncomfortable dysmenorrhea can now be dealt with naturally without worrying about getting high, which is useful especially when we need treatment while we're at work.

There are no known side effects, except that Foria's website warns that you may want to use a panty liner since some vaginal leakage may occur as a result of the cocoa butter melting. This is a minor trade-off considering all the benefits of this product so far.
What do you say, would you give Foria a try? Tell us about your experience below.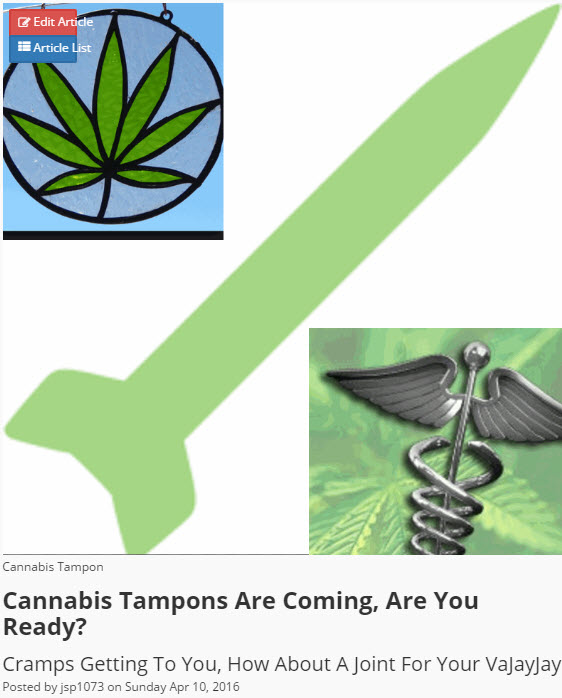 CANNABIS TAMPONS ARE COMING, ARE YOU IN? CLICK HERE...
OR...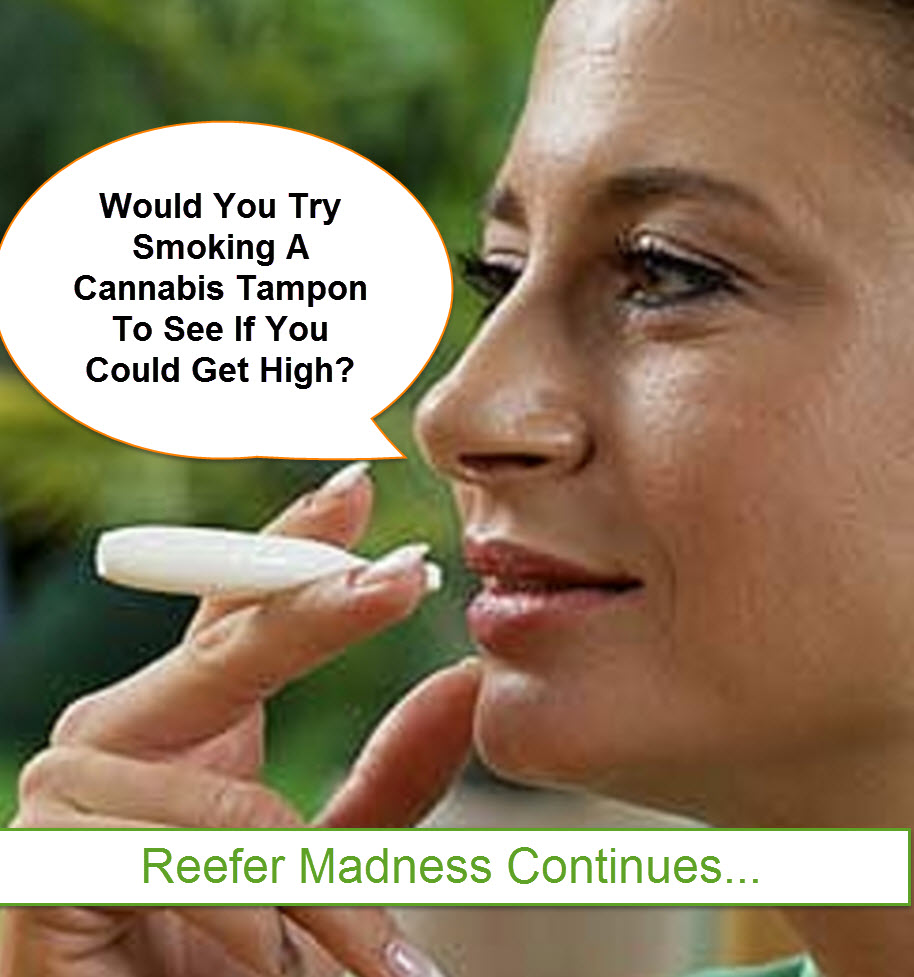 WOULD YOU SMOKE A CANNABIS TAMPOON TO GET HIGH, CLICK HERE...