Thailand Legalizes Medical Marijuana
Just when you thought the year of wins for cannabis was about to end, one more makes it through.
Thailand finally legalizes marijuana for medicinal use. On Tuesday, the legislature agreed to make changes to the country's Narcotic Act of 1979 to make way for medicinal cannabis. It makes Thailand the first Southeast Asian country to do so, although Malaysia is also considering the same.
Thai legislature passed the final reading during the National Legislative Assembly, with a vote of 166-0 and 13 abstentions. The new laws become official once they are published in the Royal Gazette.
What Thailand's New Laws Mean
The new regulations legalize the cultivation, import, export, possession, and consumption of cannabis (as well as kratom) for medicinal use. Interested producers, purveyors, as well as researchers will be required to obtain a license to handle cannabis, and consumers will require prescriptions.
Anyone caught carrying over 10 kilograms of cannabis, or kancha as known locally, risks facing charges for possession with intent to distribute illegally. Those caught in possession of under 10 kilograms can still face a sentence of up to 5 years in jail, and a jail fine of around $3,068 (100,000 Thai Baht).
Recreational use of cannabis will still be illegal. Violators will be subject to consequences and possible fines. Thailand's bill acknowledged that cannabis does have medicinal properties, and because of this has spurred "many countries around the world to ease their laws by enacting legal amendments to allow their citizens to legally use kratom and marijuana for medicinal or recreational purposes." The bill also notes that even if cannabis is illegal, patients have been able to successfully use it to treat a range of health problems.
"This is a New Year's gift from the National Legislative Assembly to the government and the Thai people," disclosed Somchai Sawangkarn, drafting committee chairman, during a televised announcement.
Public hearings have showed significant support for the new changes.
Changes Around The World
Countries all around the world have made efforts to legalize cannabis at least for medicinal purposes, while others have succeeded in legalizing it for recreational use. Despite this, Southeast Asia is notorious for harsh drug laws, and even consumption of it is still seen as illegal in many countries around the region. Death penalty awaits drug traffickers in countries such as Singapore and Indonesia.
In Thailand, the main problems are surrounding patent requests from foreign companies. If allowed, foreign entities would benefit the most from the potentially lucrative markets, which would make it challenging for Thai citizens to obtain medications while also posing difficulties for researchers who need to study cannabis extracts. "We're going to demand that the government revoke all these requests before the law takes effect," says Panthep Puapongpan, Rangsit Institute of Integrative Medicine and Anti-Aging dean, disclosed to a Reuters news agency.
Other controversies hound the Thai Intellectual Property Department, who has been faulted for corruption because of ignoring orders and allowing ineligible cannabis patents to apply, which means that they are giving researchers the short end of the stick. "The IP is intentionally ignoring its legal duty in order to benefit transnational pharmaceutical conglomerates by accepting ineligible cannabinoid medicine patent registration applicants for consideration," says a report by Pratch Rujivanarom in the Nation. The claims say that "in the process, (of receiving patent applications) the department has potentially sabotaged Thai medical research and development based on cannabis."
Some have also voiced optimism that the legalization of medical marijuana would eventually make way for recreational use later on. "This is the first baby step forward," says activist Chokwan Chopaka, of the Highland Network.
Ideal Growing Conditions In Thailand
Earlier this year, when the news of Thailand possibly legalizing marijuana emerged, it shed light onto the country's history of growing top-shelf cannabis. But as Southeast Asia tightened drug laws, other countries were able to grow Thai strains with success in the west.
"The best strains of cannabis in the world 20 years ago were from Thailand, and now Canada has developed this strain until up to this day, we can't claim that ours is the best in the world anymore," as executive managing director of the Government Pharmaceutical Organization Dr. Nopporn Cheanklin. "That's why we must develop our strain to be able to compete with theirs."
Legalizing cannabis for medical purposes has its own economic benefits for the Thais. Lower production rates make it an attractive location for potential producers and investors. Additionally, Thailand enjoys excellent tropical climates all year round, which translates to reduced costs for temperature controls and artificial lights.
OTHER STORIES YOU MAY ENJOY...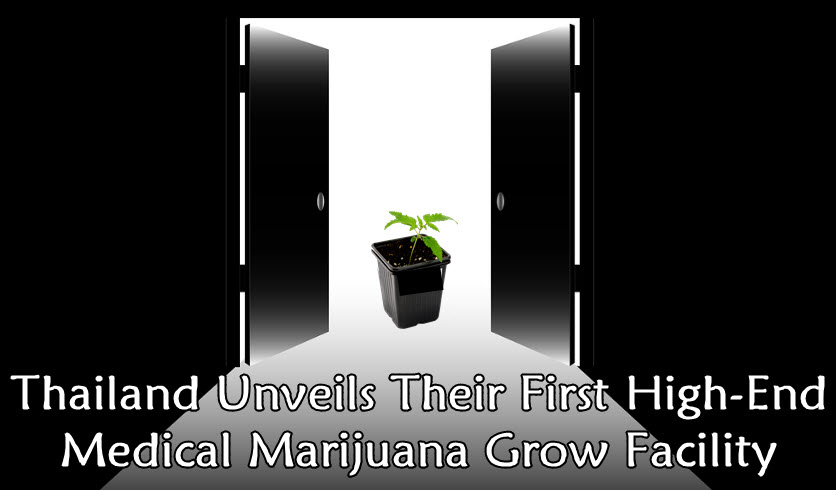 THAILAND GROWS MARIJUANA, CLICK HERE.
OR..​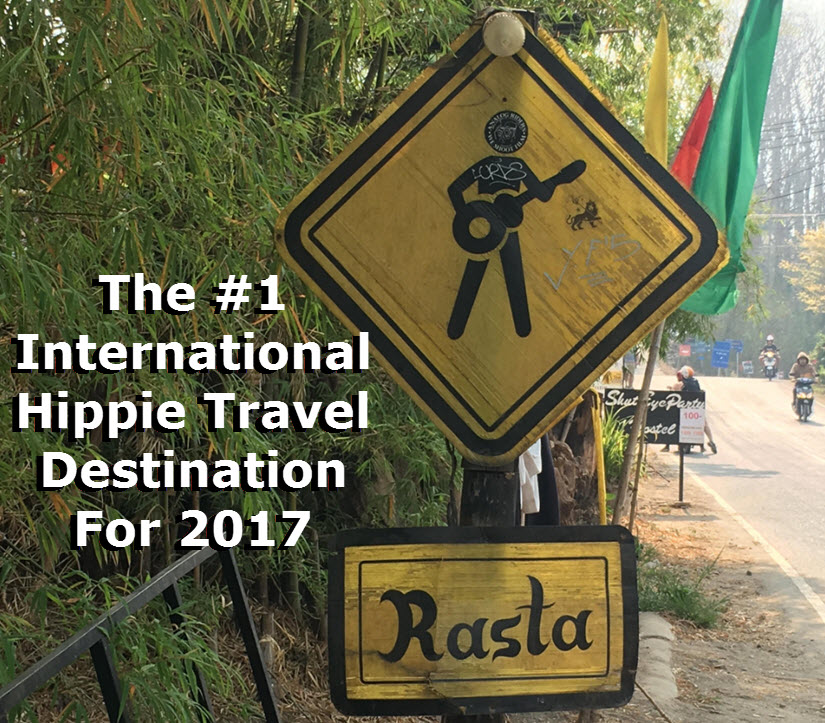 BEST TRAVEL DESTINATION FOR WEED IN THAILAND? CLICK HERE.
OR..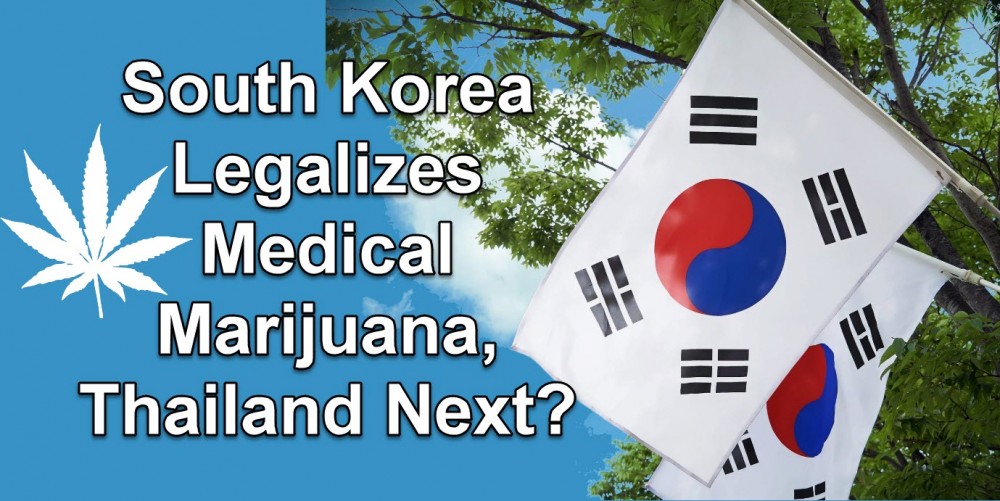 SOUTH KOREA LEGALIZES MEDICAL MARIJUANA, CLICK HERE.
OR..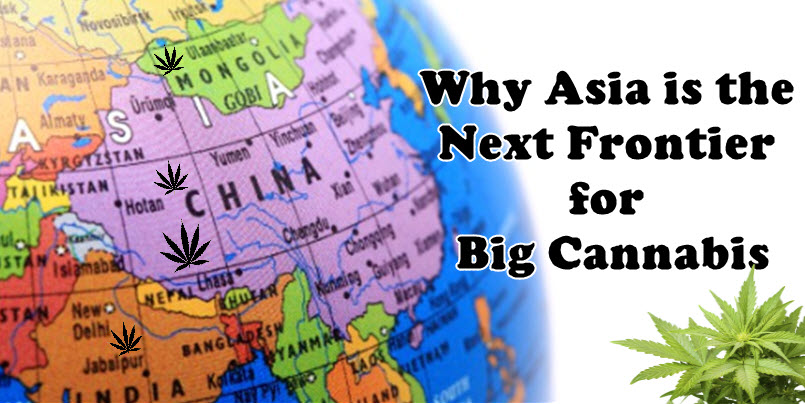 WHY ASIA IS THE NEXT FRONTIER FOR BIG CANNABIS, CLICK HERE.