The Projected timelines of Mexican Cannabis & why it matters for the US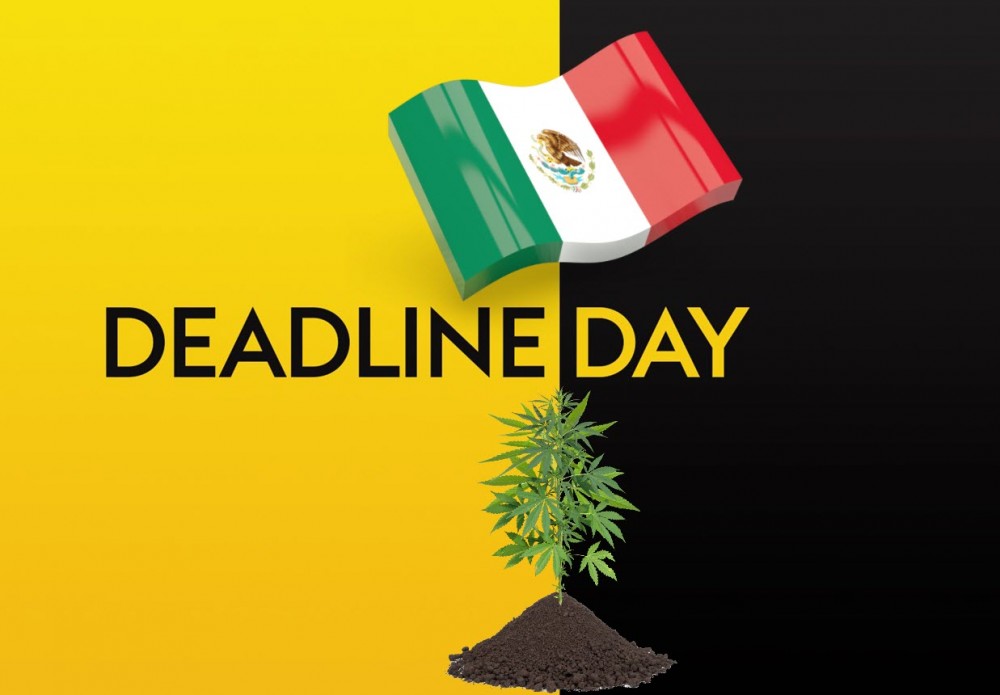 Mexico's Senate passed a bill that sets up the country for legal cannabis. However, now the bill is being analyzed by the Chamber of Deputies working out the kinks before their December 15th deadline. There's still a bunch to work out including setting up the framework for the Mexican Institute for Cannabis Regulation and Control – which will be the Federal entity to dispense licenses and regulate the cannabis market.
The estimated time of implementing the Institute is roughly 6-months after the law become 'official'. During these six months, the institution will be training public servants on how to properly regulate the marketplace.
Considering that this will be a massive undertaking – international investors are still wary whether cannabis will be 100% ready for commercialization in the following year.
Nonetheless – there are some estimations that seems to give a general idea on how the Mexican cannabis market will unfold over the next few years.
First Comes Hemp
It seems that Mexico is poised on banking on Hemp, CBD and non-psychoactive cannabis cultivation on a commercial level. It makes sense since this is currently the marketplace that has the largest potential for export.
If Mexico can position itself as an international presence in the "hemp game", they could quickly take up significant market share. Currently one of the major suppliers of CBD and Hemp globally is China. Mexico stands to be a cheaper alternative and with American companies looking to bank on the market – we can expect quality to be of international quality.
Furthermore, Mexico has favorable weather conditions, a cheap work force, and a large border with the US. With Hemp products already legal in the US – this is the smartest way to establish transnational cannabis commerce.
It is estimated that by September 2021, there could be a version 1.0 of a legal cannabis framework in Mexico – mostly relating to Hemp and non-psychoactive cannabis.
Recreational Weed Comes Next
It is estimated that once the bill is approved by the Chamber of Deputies – recreational cannabis regulations will take roughly 18-months to be implemented. This means that we'd be looking at sometime mid-2022.
By Recreational market – we're talking about regulations for running dispensaries, café's or bars, selling recreational products, cultivating for retail purposes and so forth.
Home Cultivation comes out Immediately
Unless the lawmakers will make an amendment to the bill – once the bill becomes law, each citizen on Mexico will have a constitutional right to consume and cultivate cannabis. The initial draft suggested six plants per individual with up to 8 plants per household and would require no need for a license.
In earlier bills law makers wanted cultivators to register, however this would be counter to the constitutional amendment that legalized cannabis.
Hopefully the Chamber of Deputies. Nonetheless – consumers will be able to walk around with up to an ounce of cannabis without having any issues and up to 200 grams with a fine. Public consumption will be permitted accept for where smoking tobacco is not permitted.
In other words, you could technically sit on a park bench once the law is passed and smoke a blunt in front of a cop and they wouldn't be able to do anything.
Of course – this is Mexico we're talking about so we can always expect the cops to try to swindle consumers out of some money.
Similar to alcohol – the legal age of cannabis consumption in Mexico will be 18-years.
What this means for the Cannabis Market Internationally?
We're literally a week away from the due date set up by the Supreme Court. It may very well be that come December 15th, lawmakers ask for another extension. Initially they were ordered to get everything we're talking about in this article in 2017.
Yet here we are, three years later and finally we may see a legal cannabis market play out in Mexico. Of course, it will take roughly 24-months for Mexico to be in full cannabis operations.
Mexico has the potential to be a global player in the cannabis market. Not only will they legalize the largest "recreational market" on the planet – but they have many other things going for them.
One of the biggest factors is the United States and Canada that will always be in huge demand for the plant. While there is a growing consumer market in Mexico – most of the cannabis will probably still be exported to the US, except this time through proper channels and taxed.
Legalization in the US dropped the price of cartel weed to the point that 90% of their profit margins disappeared. The US used to buy tons of cannabis each month, now – a lot of the cannabis comes from within its borders.
What's funny is that legalization in Mexico might make the US once again the biggest consumer of Mexican Cannabis – except, totally legit.
Funny how life works.
MEXICO LEGALIZES MARIJUANA, READ MORE...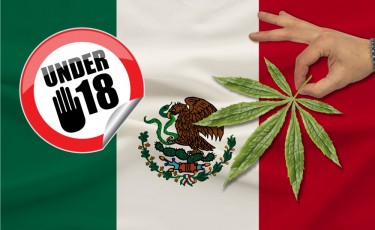 MEXICO LEAGLIZES MARIJUANA FOR ANYONE OVER 18, READ THIS.
OR..