Why CBD is a Traveler's Best Friend!
I recently moved to the Pacific. Aside from the heat and humidity I had to get used too, there are so many other hidden dangers in this zone that travelers never truly consider. The following is a personal account of how CBD saved my life during one of the harshest few weeks of my life.
Let's begin.
Moving to the Pacific
The move itself wasn't planned a bit rushed for my liking. We managed to get all our stuff packed and ready to go (what we could take with us) within a week. We then drove about 12 hours to the coast where we had an AirBnB reserved for our initial landing.
We didn't plan to move for a few months, but circumstances changed and we had to adapt. That's why we didn't have a place to move to when we got to our destination. Fortunately, I reached out to some friends in the area and managed to get a place.
The problem was that the AirBnB was dirtier than a street dog's anus. There was absolutely no ventilation in the place, fleas and mosquitos galore and I'm sure there were a few ticks there as well. The lady that was running the place was not too keen on hygiene.
Nonetheless, we had to stay there for a few weeks because we had nowhere else to go. This was going to be our base until we tracked down a place of our own. This is where things went sour quite quickly.
The Disease was Brewing
As mentioned, the lady of the AirBnB wasn't too keen on hygiene. She was also one of those "natural" folks that didn't believe in insecticide or mosquito repellant or anything of the sorts. Therefore, during our stay we were bitten a few hundred times by fleas (that when we left we discovered to be in our bed), my legs were pizza-like due to the mosquito bites and with zero ventilation in the room…we were dying of heat.
It didn't take too long before we both (my wife and I) started feeling down. I had to go to a café to continue working every day, but my wife she stayed at the residence. I could see her health deteriorate as we were hiking all about town trying to track down a place to rent.
She started getting feverish…me too actually.
My solve – CBD oil.
CBD OIL KEPT ME ALIVE
I have been making a habit of taking a few drops of CBD oil every morning for the past few months now. I didn't stop that practice when I came to the Pacific.
Every morning I spike my coffee with a few drops of CBD. This helped keep me energized and I could fight through the symptoms.
My wife also took CBD oil but far less than I did and I could see that her symptoms were only getting stronger.
We used CBD oil like a crutch to help us find a place…and finally we did.
We moved into the new place and said goodbye to the AirBnB from hell…or so we thought.
We didn't get better…
We sat there recovering from the AirBnB from hell…but our symptoms didn't improve. Eventually we decided to go to the hospital (now that we had time) and get some blood works done.
Turned out, I got Dengue from the damn mosquitos and my wife got Typhoid Fever and Proteus from the hundreds of flea bites we received during our two week stay.
For those of you who don't know about the severity of these diseases…it's no picnic. We're talking about your joints hurting, high fevers, cold symptoms and the worst part of it all. Dengue has no cure.
In the case of Typhoid and Proteus…we're talking about a heavy regimen of antibiotics and the likes. You've got a swollen gut, you're constantly sitting with a migraine and you are inflamed all over.
Fortunately, we kept on taking our CBD oil and it helped us through the worst of it. In fact, I was healed much quicker than your average dengue sufferer. It only took about 10 days of hell.
My wife took about 3 weeks to completely recover from the hellish experience. However, if it wasn't for CBD…I think we might have died before ever seeking medical attention.
What we can learn
CBD oil is an antiviral, antibacterial and anti-inflammatory agent. It helps boost your immune system and regulates your endocannabinoid system.
For travelers who might not necessarily have quick access to medical attention, you would benefit from having CBD with you at all times. It's pretty much legal all over the world and is like having 10 medicines rolled up into one.
I can personally say, CBD saved my life while I was on the road…perhaps it could do the same for you.
Why CBD is so Great for Traveling and Jet Lag from CannabisNet on Vimeo.
OTHER STORIES YOU MAY ENJOY...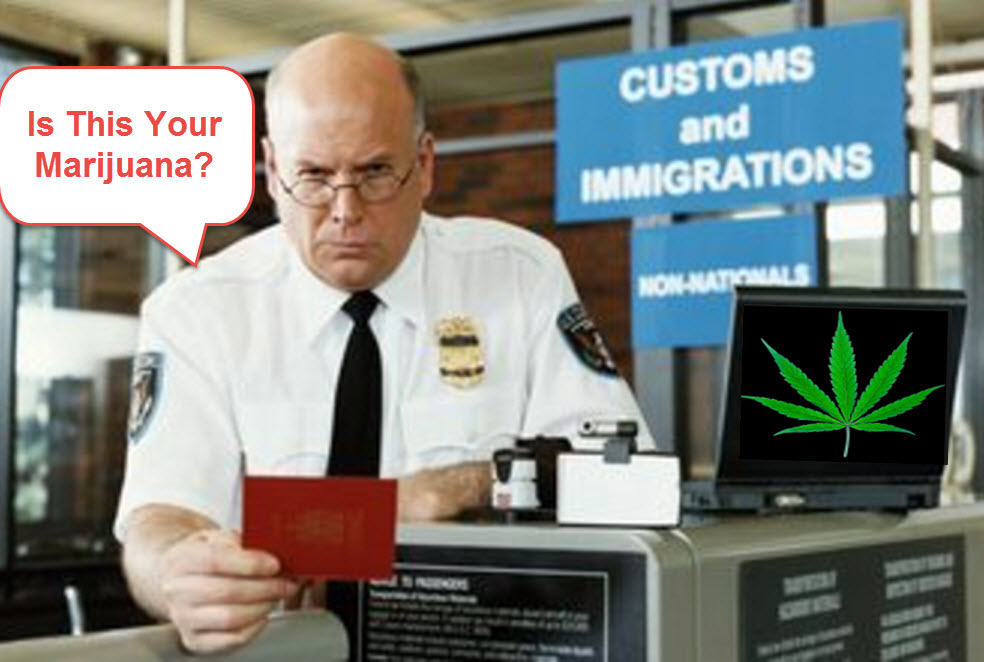 HOW TO TRAVEL WITH MEDICAL MARIJUANA, CLICK HERE.
OR..