Workplace Drug Testing is Discrimination!
Is Cannabis Testing Workplace Discrimination? from CannabisNet on Vimeo.
Even responsible cannabis users still have to face discrimination, and it happens in states where cannabis is already legal. With states already legalizing even recreational cannabis use, workplace drug testing and discrimination has no place in America, or anywhere else in the world!
Discrimination is most prevalent in the workplace, where draconian drug-testing rules make it difficult for user to get a job. These old school drug testing policies are a result of the Drug-Free Workplace Act of 1988, thanks to Ronald Reagan. The act was originally intended to be used for grant recipients and federal contractors although it gave the idea to the private sector to start screening applicants.
NORML, a non-profit organization that lobbies for the legalization of cannabis, has a plan in place. It recently launched the Workplace Drug Testing Coalition, which will focus on four areas:
Reform workplace drug testing policies
Expand employment opportunities for cannabis consumers
State the difference between detection technology and performance testing
Highlight off-duty state law legal protections for employees
"Even though marijuana is legal and readily available in several states, consumers are being unfairly forced to choose between their job and consuming off the clock as a result of out-of-date employment practices," according to Kevin Mahmalji, National Outreach Coordinator for NORML. "That is why many NORML chapters active in legal states are now shifting their attention to protecting honest, hardworking marijuana consumers from these sort of antiquated, discriminatory workplace drug-testing practices, in particular the use of random suspicionless urine testing."
What States Are Doing
Thankfully there already certain states who are showing changes, or plan to change, the way businesses handle cannabis use among their employees, provided that the consumption of the plant takes place outside work hours.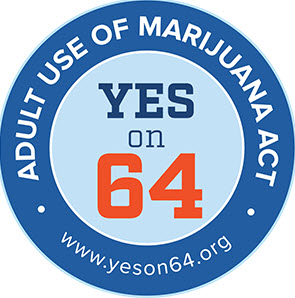 California: The Golden State is experiencing a decline in the number of companies that are engaging in pre-employment cannabis drug testing. Select Staffing, a job placement agency from Santa Barbara, reported that only 1/5 of clients now require cannabis testing from new employees. They say that the decrease is because more businesses are now afraid that they are going to miss out on ideal candidates. "They can need it [marijuana] for medical purposes and still be a great employee," says Nancy Lavender, Select Staffing Recruitment Director. While Prop 64 may have been a huge success for legalization, unfortunately it still isn't adequate in protecting employee rights. With the current law in California, employees can still get fired for using cannabis
Colorado: Considering that Colorado has shown to be the most progressive of states, having legalized recreational cannabis use back in 2012, it's no surprise that there is a decline in businesses who test potential employees for cannabis use. Mountain States Employers conducted a survey two months ago, which revealed that 7% of employers chose not to test incoming employees for cannabis use for the past two years. Another 3% of businesses in Colorado also opted to remove all kinds of drug testing from their company policies. According to Curtis Graves, representative of Mountain States Employers Council, the decease in testing could have helped more people land a job. He says, "[Businesses] may prefer a zero-tolerance approach. From a business perspective, they just can't afford to be as choosy now. Colorado ranks 41st in terms of unemployment, which is much smaller than the national average.
Oregon: Soon, Oregon could see a reduction in pre-employment drug testing. Recreational cannabis has been legal in Oregon since 2014, and a bill which was just introduced in the senate would ban any business in the state from terminating employees who use cannabis when they are off-duty. The measure, Senate Bill 301, was proposed by bipartisan lawmakers referred to as the Joint Interim Marijuana Legalization Committee. The group justified the bill saying that off-duty cannabis use can still be grounds for firing among many businesses in the state despite the fact that cannabis is already legal. Under Senate Bill 301, employers can only encourage employees to stop using cannabis if its use has a negative effect on their performance or for otherwise legitimate reasons.
Many feel that drug testing in the workplace is a violation of human rights, and discrimination. Drug testing leads to the loss of jobs, loss of benefits, and many other important rights.
How do you feel about workplace drug testing? Share your feedback in the comments below!
OTHER STORIES YOU MAY ENJOY..
MARIJUANA DRUG TESTING AT WORK, WHAT YOU NEED TO KNOW
OR..
HOW TO PASS A DRUG TEST YOU DIDN'T KNOW ABOUT, CLICK HERE.
OR..