Rollin down the street smoking indo sippin' on hemp and juice.....laid back...got my...
Weed Infused Vodka is Here, But What About Gin and Juice? from CannabisNet on Vimeo.

Wait, what?
As Snoop Dog might be interested to know, there is a new Vodka infused with hemp seed cannabis sativa. Humboldt Distillery has released their weed infused Vodka, and they are pitching it as a nice gin substitute. Described on their website as a "specialty spirit with unique botanical character, a smooth finish, and an aroma of fresh cannabis". It is made with legal hemp grown in the USA, has a cannabis aroma and packs a strong 80 proof / 40% ABV alcohol content.
So what about the obvious question, does it get you high?
The quick answer is "no" as the vodka abides by California law and must have a THC content of less than 0.3% on a dry weight basis.
So what is the point of weed infused vodka if you aren't getting high or at least a cannabis buzz?
Well, the 40% alcohol will get you plenty buzzed and the aroma of fresh sativa cannabis will give all your favorite vodka and gin cocktails a new spin.
As Abe Stevens, owner of Humboldt Distillery, explains in the latest press release..
We've been selling our original Organic Vodka for more than two year now" says Humboldt Distillery owner and head distiller, Abe Stevens. "As the vodka has grown in popularity I've found more and more consumers asking us to add some of the 'local flavor' to our alcohol. That obviously wouldn't be legal for us to do, but I couldn't ignore the consumer demand. My solution was to come up with a compromise that captures a bit of that character without breaking any laws."
For all of the new DIY'ers out there (Do It Yourself) there are some online recipes to try at home to get you a very powerful THC infused Vodka that will knock you into next week. Not that we can recommend that but if you did happen to search Google for "green dragon weed vodka" you might find an interesting do it yourself project to try at home.
The Dragon awaits those that dare! Click here to learn more.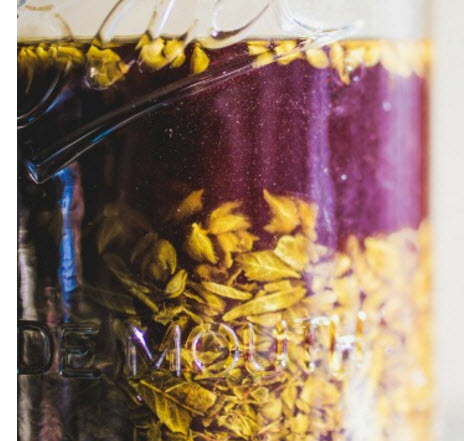 OTHER STORIES YOU MAY ENJOY...
50 Million Reasons Big Alcohol Is Trying To Stop Legal Cannabis, Click here..