What is Pinene?
Pinene is one of the major terpenes found in cannabis. There two kinds of pinene: alpha-pinene, and beta-pinene. This terpene gets its name from, well, the aroma of pine trees. This terpene is responsible for that delicious scent similar to that of pine and fir, and is also found in many strains of cannabis. But aside from lending an aromatic smell to strains, pinene also has several health benefits.
In fact, the health benefits of pinene have been known for centuries. Ancient civilizations would strip barks of pine trees and puncture them just to collect the resin, which contained valuable amounts of pinene. They distilled the resin in water, creating a substance called turpentine. This was used to treat a variety of conditions, and was even diluted in wine, milk, or water to treat respiratory conditions. It was also used as an expectorant back then. Other ancient uses of pinene included mixing it with bee's wax or another animal's fat, in order to apply it topically as an antimicrobial agent or analgesic.
Indigenous tribes including those in America have been using pine needles for hundreds of years. They would also make it into a tea to help relieve sore throats, fevers, colds, lung infections, and congestions. Today, many of these tribes still use pine in their purifying rituals because of its amazing healing properties.
Pinene is found in many other plants as well including both conifer and non-coniferous plants. Pinene is most abundant in pine wood, roseary, balsamic resin, and in certain citrus fruits.

Health Benefits of Pinene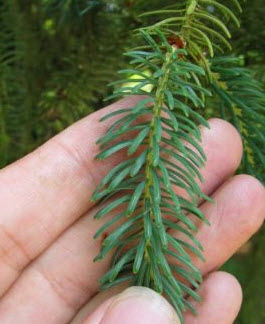 Pinene has significant health benefits for cannabis users. These include:
WHAT IS LEMONENE TERPENES? CLICK HERE.
OR..