5 Medical Marijuana Apps You Should Definitely Try Out
The number of people consuming marijuana is on the rise. As different states continue to legalize marijuana, the increase in popularity is closely followed by a development of appropriate apps. You can use them to see and review strains and dispensary, to find medical marijuana dispensaries, to keep track of the latest information in medical marijuana industry, to consult with real doctors, and so forth. Whether you are a beginner or an experienced user, the following are 5 medical marijuana apps you should definitely try out;
Leafly.com
Leafly.com app gives valuable information about marijuana strains, related legislation, and dispensaries. With this app, you will learn about the distinct characteristics of marijuana strains, their top research-backed medical uses, the possible side effects and some experiences of real users with a strain. It has a finder that you can use to locate a dispensary in your area, a nearby store or a doctor.
Browsing through its dispensary menus, subscribers can also get an idea of what other users have to say about a favorite dispensary as through related customer reviews. It has many more features that make it a number one resource for medical marijuana enthusiasts. The app is available for android or iOS devices.
Cannabis.net
Cannabis.net is a powerful app which can help you keep track of the latest in medical marijuana field as well as stay in touch with fellow marijuana fans. The app provides a wealth of information about marijuana. It has blogs that feature marijuana-related interviews, B2B articles, how-to, cannabis strains, opinion, and humor, among others.
It has social network functions such as chat and WeedFeed. You can use the chat to communicate with like-minded people who use the app or get in touch with a dispensary of your choice. The WeedFeed tab enables users to connect and follow other weed fanatics, cannabis businesses, read other people's post or create yours and share photos, among others. Do you want an opinion or to brag about your new vape? You have the right forum to share such stories right here.
Another important feature of the app is Map search and Cannabis finder. This feature allows users to lookup for dispensaries, doctors, marijuana delivery services and lawyers nearby. If you want, you can filter your results to see options for a specific location. In case you are interested in finding information about a certain cannabis business, this app can help too. The mapping function brings back business profiles, their products, services, as well as photos or any videos associated with the enterprise.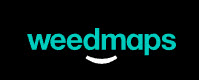 Weedmaps
Weedmaps is probably one of the best apps you will find for locating dispensaries near you. What's more, it works in almost every state where medical marijuana is legal. It will provide you a clear map to the different dispensaries and budtenders within your vicinity. If need be, you can use filters to view specific search results such as the medical marijuana storefronts that offer delivery services, and so forth. There is a version for iOS and android devices.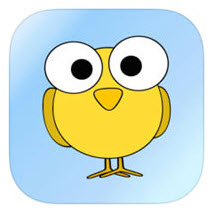 My Canary
This app is not exclusive to cannabis users but can also work for other intoxicating drugs such as alcohol, tobacco, among others. However, it is a valuable tool when you want to monitor your performance when under the influence of marijuana. This way, you keep your consumption to manageable levels or stay away from dangerous activities when you are high.
Using the app, you can measure various performance indicators such as your memory, balance, time perception and reaction. The app asks you to perform various activities such as counting numbers loud and tapping color buttons to gauge your ability. Using this information, My canary app will give you results to help you assess if you are mentally or physically fit for some activities.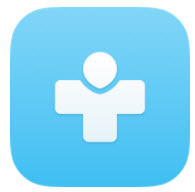 Eaze MD
This app takes clinical consultation for issues to do with marijuana to the next level. Imagine the world where you got face-to-face with a doctor from the comfort of your home! Once you download Eaze MD app, the next step is to key in the information about your condition for a chance to talk directly to a medical marijuana doctor via a video conference call. Many users have reported that the waiting period doesn't go past 15 minutes.
Through the video conference, you can ask questions, listen to the doctor's opinion about your suitability for treatment with medical marijuana, get a prescription, recommendation letter and so forth. In the case of a prescription or medical marijuana recommendation, the document will be delivered to you in hard copy so that you will have something to show at your nearest dispensary. Currently, EazeMD is available for California residents and can be used on android and iOS devices.
Conclusion
When it comes to medical marijuana apps, the choices are matchless. Whether your interest is in gaining information, social networking with like-minded people or accessing relevant services at the comfort of your home; you are covered. The above list is just an eye-opener to the limitless possibilities out there. What other marijuana apps have you tried before?
TIRED OF SMOKING ALONE, NOW THERE IS AN APP FOR THAT, CLICK HERE.
OR..
FIND BUDHUBZ NEAR YOU FOR CANNABIS PALS, CLICK HERE.
OR...