How Artificial Intelligence Is Revolutionizing The Cannabis Industry
Imagine a world where a robot can help you pick the right cannabis strain, grow cannabis like an expert, and even deliver your weed to you….
Wait, we ARE already living in that world.
Artificial intelligence is slowly but surely changing the way we live and work. Even the way we work with cannabis.
Back in the 90's, we could only rely on the limitations of our senses and body parts to grow cannabis and choose the strains that are right for us.
Here are some ways that artificial intelligence is revolutionizing the cannabis industry now and in the future:
Growing and Harvesting
Cannabis farmers no longer have to engage in back-breaking work to irrigate their crops. WaterBee is a European-developed irrigation app that enables farmers to accurately adjust exactly how much water their crops are getting – and they can do everything remotely. Even if WaterBee wasn't developed exclusively for cannabis, the technology can be applied to pot cultivation. In the end, WaterBee aims to reduce the impact on environment caused by overwatering, and the app intends to help farmers save as much as 40% water.
Grownetics is a company that specializes in developing advanced cultivation management systems for use in indoor farms and greenhouses. They utilize a high resolution crop sensor to give farmers an accurate picture of the weather in your greenhouse or farm through a micro-climate weather map. It's also equipped with remote controls and automation, plant tracking, and task management while integrated chats allow users to communicate on and off-site remotely.
Personalized Treatment
We know that cannabis is good for us, but choosing the right strain can be overwhelming at best. In most cases, patients need to do some trial and error to find the strain that works best for them, and consult with budtenders, physicians, and doctors. But machines can now eliminate, or at least reduce the guesswork involved. Potbot is an AI-run app that sorts through over 30,000 strains to find the best medicine for your needs. It does the work of "reading" peer-reviewed journals to locate studies on cananbinoids, the primary compounds in cannabis. It then matches up to 37 symptoms including cancer, asthma, and insomnia to identify the strains of weed that are best for each.
Last month, a Canadian company called Global Cannabis Applications Corp. (GCAC), which develops various data-driven technology systems for the cannabis industry, has announced that it will be launching Sanna, an artificial intelligence chatbot that patients can use to obtain medical cannabis information as well as recommendations. The information will also be sent back to GCAC, who will compile patient data and product feedback. "Sanna was named to blend the Latin word for health, Sana, and cannabis," says GCAC CEO Brad Moore. "It was designed with artificial intelligence to deliver highly personalized and accurate analysis of symptoms, treatment plans and knowledge through an engaging user experience. Sanna users machine learning and natural language processing to interpret and understand what is happening with medical cannabis patients in real time and provide them the best possible information on a global scale."
Cannabis delivery
In a few years, we probably will no longer need people to deliver our weed to us. Driverless cars are here, and this can apply to delivery services too. Starship Technologies is a UK startup that has started piloting delivery robots on wheels in London. The vehicles are programmed to make it to the customer's door, and they receive their direction via an algorithm. For now, Starship Technologies is focusing on grocery deliveries but soon enough we may be seeing something similar in cannabis.
Investments
Cannabis is a hot stock in markets all over the world, but now artificial intelligence can help you make smart investments. VantagePoint, a software company that designs programs capable of predicting the stock market, has just announced that traders can now use the platform to forecast cannabis stocks. Cannabis is the 13th sector that VantagePoint users can add to diversify their portfolio, and the app already includes cannabis stocks found in the United States as well as in Canada. VantagePoint's newly-released statement says, "Cannabis stocks, like stocks in other sectors, are driven and impacted by other related stocks and markets both within the US and around the world. By analyzing these complex market relationships using artificial intelligence, patterns in data can be detected and then used to make highly accurate short-term forecasts with up to 86 percent documented accuracy."
How Artificial Intelligence Is Revolutionizing The Marijuana Industry from CannabisNet on Vimeo.
OTHER STORIES YOU MAY ENJOY...
HOW AI IS WORKING IN ISRAELI CANNABIS, CLICK HERE.
OR..​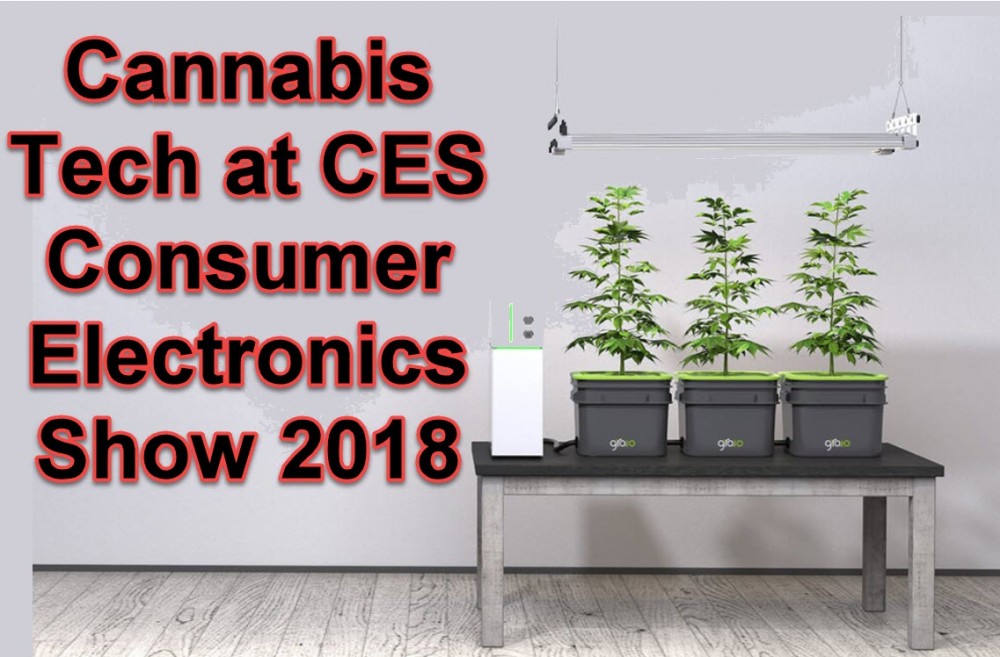 CANNABIS TECH AT CES, CLICK HERE.
OR..