How Dispensaries Can Make Use Of Customer Loyalty Marketing
Cannabis dispensaries, whether for medical use, recreational use, or both, now have to transform into cutting-edge modern retailers. Increasing competition in a growing market means that dispensaries need to step up their game, especially when their rivals grow bigger and better every day.
These days, shopping at a dispensary is being likened to shopping at an Apple store instead of offering the head shop experience of old. In order to succeed, you'll need to act successful and a successful business implements strong marketing strategies into the business plan. Aside from offering legal, world-class product, marketing is the only way you can increase revenues and grow your customer base.
This is why it's more important than ever to cultivate a sense of loyalty within your customers. Dispensaries have the unique opportunity to foster relationships and community that other retail operations don't. Excellent aesthetics and knowledgeable budtenders can be a big boost in customer loyalty and sales, but loyalty programs is still the most effective way to increase customer retention.
An effective loyalty program is beneficial because it enables both customer and dispensary to enjoy a mutually beneficial relationship. It entices customers to visit your shop, spend money, and in return they receive rewards for their loyalty and business. But the best part of customer loyalty programs is that they are cyclical in nature, which means that eventually they will work for themselves. The more your customers buy, the more they get rewards, which in itself already encourages them to return, redeem rewards, and naturally spend more money at your dispensary – which starts the cycle all over again. Customers will always be more inclined to part with their cash in a shop where they know that they will be getting something in return for each dollar spent.
Customer loyalty programs communicate to your customers that you value them and the business they bring in, and that their loyalty doesn't go unnoticed. It will inspire them to stay loyal to your store as well as the community that it helps to create. This is why customer loyalty programs will automatically increase retention rates, which is necessary in the cannabis industry which is growing in astronomical proportions.
Here are 4 ways your dispensary can utilize customer loyalty programs:
Loyalty cards: One of the easiest and simplest ways to implement a loyalty program for cannabis dispensaries is the use of loyalty cards. These cards are punched with each visit that a patient makes to your dispensary, and for every certain number of punches they get a generous discount or a free eighth on their next purchase.
Cashback credits: If you have access to a modern POS, cashback credits are an excellent way to improve loyalty and customer retention. However, defining a lucrative and effective structure for your cashback credits will require a lot of work and thought. Some dispensaries use cashback credits where customers can earn a credit for each dollar spent in the store, although this structure is flexible and can easily be adjusted. When a customer has accumulated enough credits, they can then use this to save on their future purchases.
Referrals: Referral rewards is a terrific way of enticing your existing customers to tell others about your business in exchange for discounts. This kind of loyalty program generally rewards the customers with significant savings or points on their purchase, while the new customer will benefit from freebies or a gift bag during their first purchase, making this kind of loyalty program beneficial for all involved.
Donation matching: Donation matching loyalty programs require the customer to spend a specific minimum purchase, and once this has been reached, the dispensary can then match the weight with a house strain. Loyal customers are drawn to these types of programs because it gives them the most value for their money.
Other kinds of loyalty program perks that you can offer customers include: exclusive in-store discounts, convenience in the form of delivery/online orders/fast-track checkout, member-only deals, special access to demos or workshops, access to partner shops, and access to premium strains or brands.

Remember, the goal here is to have your customers feel that they are part of your business and brand. When you have a solid loyalty program in place, it's an effective way of converting your existing customers into the biggest marketing asset that you have.
How Marijuana Dispensaries Can Use Customer Loyalty Rewards Points Marketing from CannabisNet on Vimeo.
OTHER STORIES YOU MAY ENJOY...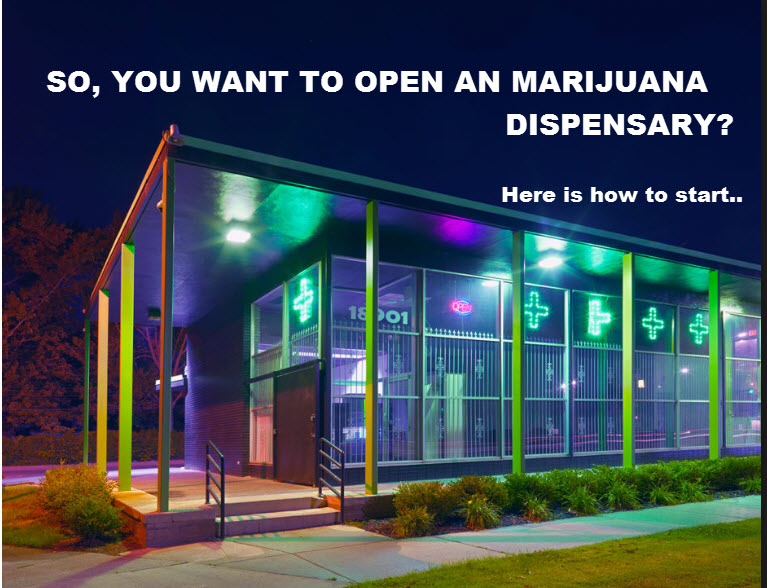 HOW TO OPEN A MARIJUANA DISPENSARY, READ THIS.
OR..