11 Tips For Marketing Cannabis in a Guerilla Marketing World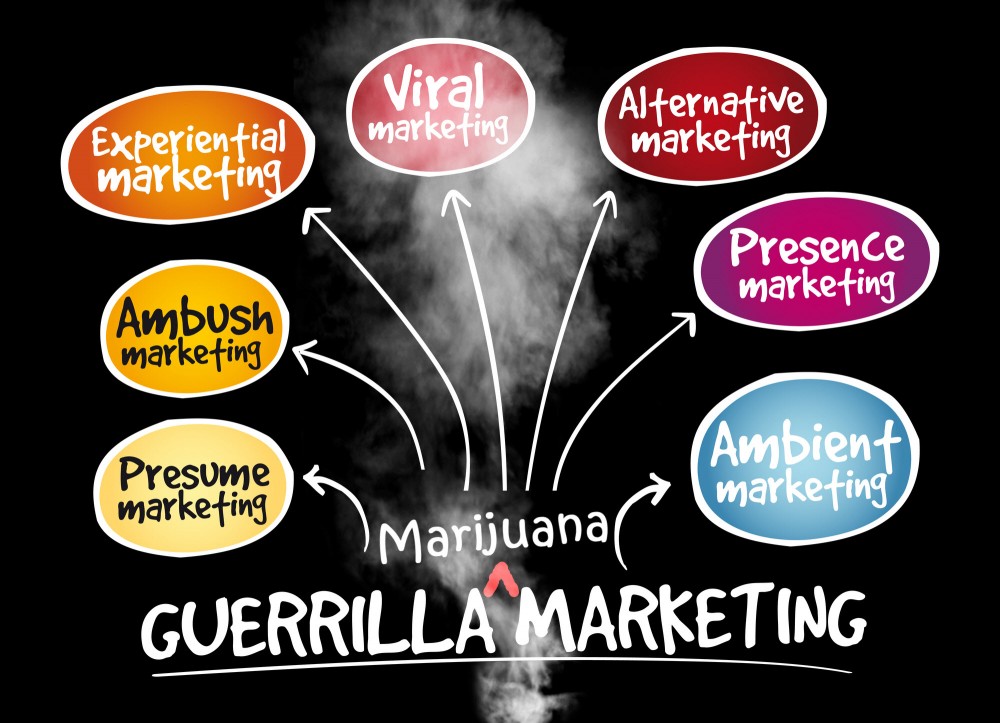 The cannabis industry, along with its continued expansion, is unstoppable, although it's still facing government restrictions. Brand owners must walk on eggshells even today, as they can't openly advertise as other businesses do. As cannabis marketing is not banned, there are still a few ways that cannabis brand owners can get the exposure they need to grow. Here are some of them:
Consult a Legal Professional
Any business should be in partnership with someone who knows how the law works. In the case of cannabis, which still has legal issues, brands that sell associated products would do well to understand how to market without overstepping the law. Talking with a lawyer will let you know how best to approach advertising so that the platforms won't ban your post or ads. Cannabis business lawyers can assist your business with the following services:
Contracts
Company structuring
Licensing
Compliance
Intellectual property
Labor
The cannabis lawyer will help you learn about the different categorizations of the cannabis industry so that you can comply with regulations on cannabis cultivation, retails, or infusion. For example, if you're offering tinctures and edibles with cannabis, they'll most likely apply to conditions set for medicinal marijuana. In certain states, limitations on the retail sale of products with cannabis will apply only for recreational uses.
Don't Make Unproven Claims
No consumer would buy a drug that's yet to be tested. But some companies used to promote cannabis-based products as though they can actually cure anxiety and depression. As there are still ongoing research and clinical tests surrounding effects, companies should be careful not to make false claims to sell their products. The US Food and Drug Administration previously issued a warning to 15 CBD companies for false advertising. While many are already raving about the positive effects of CBD in their health, some are not yet scientifically-proven.
Consider Affiliate Marketing
Cannabis and CBD brands can get the chance to let people know about their business through affiliate marketing. Affiliate marketing programs have always been around to create brand awareness, increase sales, and open companies to more opportunities. Affiliate marketing for dispensaries can do the same and help raise profits and keep the business afloat without risks. Some platforms are offering businesses their services on a commission basis only. These affiliate marketers will help drive traffic to your business through partners such as publishers, influencers, and content creators online.
Try Social Media Marketing
You can post on social media about cannabis. But it can be challenging because of policies surrounding this topic. Cannabis is still not globally legalized, which makes it hard to market even CBD products. But social media doesn't prohibit educational posts. They favor them. Ethical posts on the effects, sourcing, and legality of cannabis and products made from CBD can help support producers and business owners.
Learn how to use hashtags responsibly to avoid a shadowban. TikTok also doesn't allow the words "cannabis" or "weed". You can use variations of spellings, such as making use of numbers to spell out those words. Another way is to avoid posting images of the cannabis plant as well.
Figuring out which social media platform you should promote will also raise traffic and exposure to your content. Consider LinkedIn, Pinterest, and Twitter are other platforms for content promotion. Active promotion of your business content can help you achieve your exposure goals and raise the likelihood of sales conversion. But before you decide to post on the mentioned social media networks, it's important to read the community guidelines first to make sure that you're allowed to post about cannabis.
Work With Dedicated Ad Networks
If you're having a hard time promoting your cannabis brand, you can look into cannabis-friendly ad platforms that allow cannabis-related products. These ad networks feature ads on both medical and recreational marijuana on numerous websites. Making use of these networks can bring traffic and exposure to your business.
Some of the ad networks feature geo-targeting to allow marketing in locations where cannabis is legalized, whether locally or internationally. You can set your preferred demographic as well as find your target audience. You can also discover publishers and influencers you can work with to promote your products.
Email Marketing
A classic form of marketing is reaching out to potential leads through their email addresses. But first, you need to use a cannabis-friendly email service that will allow you to promote your products. There are a so many services out there to choose from. Email marketing is a popular medium because you can directly communicate with your customers and following.
There are five different campaigns that you can use when marketing cannabis.
Customized welcome emails – When a user signs up on your newsletters, you need to make a great impression by sending a personalized message with a preview of your products
Replenishment emails – These entice customers to order and re-up their stash of marijuana and other supplies
Cannabis newsletters – Send them relevant content such as how to use your products, industry news, lifestyle, or multimedia
Surveys – This is one of the best ways to get feedback from your customers
Referral program – This is a fun way to reward your customers when they bring in new customers
Integrate Marketing Efforts With SEO
If you want to increase traffic to a web content, integrate it with search engine optimization or SEO. If you're looking to have your cannabis content rank on the first pages of Google, you can start by using relevant keywords. Keywords are what Internet users type on the browsers when they want to search for anything. It is also how people can find your business.
There are two types of keywords: one or a combination of two keywords called short-tail keywords. The other type is a long-tail keyword which is a mix of three or more keywords. They're more descriptive and can effectively boost your search rankings when partnered with high-quality content.
Keywords such as cannabis, marijuana, CBD, and other related keywords are rising in value. Website builders can build websites and ad content and raise their value, even selling as much as half-a-million dollars. These words are becoming more familiar and more people are now visiting such sites.
Utilizing local SEO for your cannabis business is also one of the best ways for customers in your area to find you. Google doesn't recognize companies that use paid advertising to promote cannabis-related products. Dispensaries with online shops or other supplies stores can only rely on SEO to get a spot at the search results pages. By setting up your geographic location, customers can get to you by using relevant keywords at the search bar.
If you can't do the marketing on your own, you can work with Cannabis SEO and Hemp services that'll do the marketing for you. These companies will employ SEO strategies that are appropriate to cannabis marketing. They'll help promote the products through on-site, off-site audits, consulting, performance, and analytics data.
Create Genuine Stories
While products are the star of the business, relatable true stories act like the star's PR. Sharing your principles and values and promoting company culture help make great content that must surround your cannabis product. You can get around censorship by briefly mentioning your product.
You can still draw potential customers by creating content centered around your employees and their passion for your brand. As the business owner, you can also post a video of your own brief story about your company's formation and goals. There's no need to go into detail and keep mentioning your cannabis products. The trick is to create a video that'll grab the viewer's attention during the first few seconds.
SMS Messaging
Businesses that don't leverage the power of simple SMS text blasts could be missing out on one of the most effective ways of marketing. You can make use of SMS apps for sending bulk messages. SMS marketing tools are everywhere, and they range from free to affordable and customizable. Cannabis SMS marketing comes with many benefits, including the following:
Only one text blast, and you can send an SMS ad to thousands of customers.
Setting up call-to-action through text blast is easy. Just include a link to your store or content, and all they need to do is tap it.
Customers who choose to opt-in and receive your SMS text ad are the only ones who will receive them.
Delivering cannabis ads by SMS is the most discreet way of advertising as those interested will be the only ones to receive the message.
You can also customize your messages to show as polls and surveys or feedback links.
Reach out to your customer base anywhere and anytime because they always bring their smartphones along with them.
The response rate from customers is higher through SMS than with email marketing because they can immediately read what you sent.
Since people are almost always holding their phones, any SMS message that comes in is bound to be read, unlike emails that quickly pile up before your email can be found.
Whether you are marketing medical, recreational, CBD, or marijuana products, you can find buyers easily from anyone among your leads.
Make Use of Video Marketing
Business marketing with the use of videos can help prominently express your brand voice. If people can see and watch it, they'll spend more time taking in your message. People watch videos all the time, and it's likely that by 2022, watchers will be spending 130 minutes a day on various video platforms.
Using video ads is beneficial to your business for the following reasons:
Creates an immediate emotional connection with your audience to convert them into customers
Enhances search engine optimization strategies
Promotes brand awareness
Improves results on marketing through different channels
Helps create customer engagement
Adds legitimacy to your business
There are many types of videos you can create other than educational posts. Try podcasts, interviews, how-to demonstrations, product features, behind-the-scenes, and landing pages. It's also important to know your customers so you can create engaging content. List down content ideas and produce them one-by-one in advance. Schedule your posts and leave them on popular social media platforms and forums. Track your metrics and KPIs so that you'd understand the performance of each video.
Introduce Rewards
Another great way to market cannabis is by giving your target market more reasons to visit your store. You can create engaging content featuring your products. Start to introduce sales, promos, and incentives to your customers. Jumpstarting a loyalty program lets your customers know that there's more to your business and that you value their continued support.
You can create a rewards program where customers can enroll and get periodical discounts. You can also make a kit or introductory products that customers can subscribe to monthly or as seasonal specials only. If your business is doing good, you can even start offering fractional cashbacks such as an additional USD$5.00 to their rewards account for every USD$120 spent on your store.
Customers love a good deal, and they also like celebrations. You can reward customers with a freebie on their birthday. It can be a trial product or even vouchers for their favorite items. Rewards let the customers pay attention to your brand and make them feel special, especially on their birthdays. This is a strong incentive to spend money on your products. It also serves as a way to make them think positive
In Conclusion
It can be said that the cannabis industry is currently in limbo—allowed but with specific restrictions. Although there are studies currently trying to establish the extent of the medical and therapeutic effects of cannabis products, retailers cannot advertise them as treatment options. But many are still willing to follow the rules and regulations as long as they can get their daily dose.
Marketing your cannabis business doesn't have to be difficult because there are plenty of ways, like the ones mentioned above, to market your business within the constraints of the law. By making the tough decision to comply with such legalities, you can still bring your products to those who need them and grow your business simultaneously.
CANNABIS MARKETING IDEAS, READ MORE...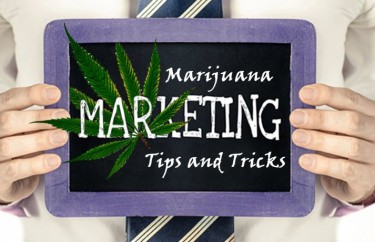 CANNABIS MARKETING TIPS AND TRICKS TO DRIVE TRAFFIC!
OR..