RTP GOLD Series - Manual Twist Rosin Press - Review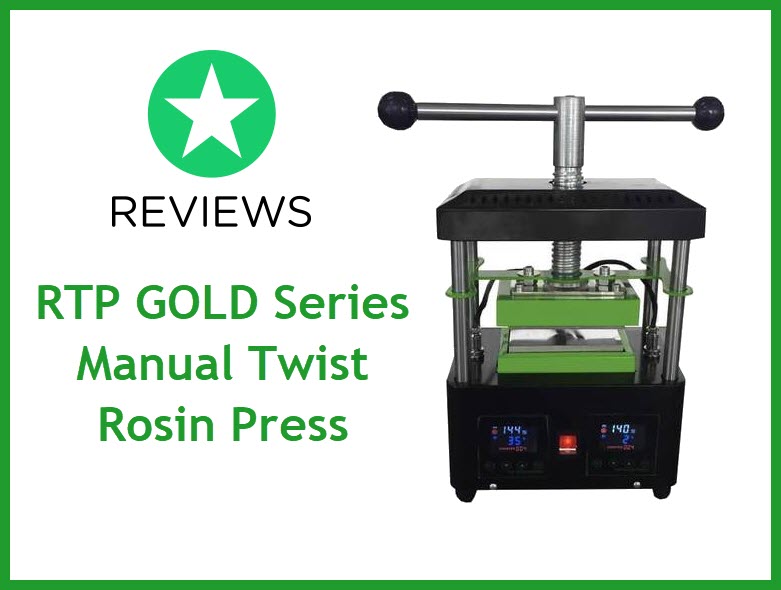 In the last few years, rosin popularity has risen significantly, and it seems like there's no stopping it. Rosin is one of the cleanest forms of extracts since they're solvent-free and don't require adding additional chemicals or materials such as butane or propane that are unfortunately required in the extraction processes for some extracts. Since there has been a high demand from consumers for a way to press herbs in their own homes and extract rosin, some companies have developed machines for people who either don't have dispensaries nearby or just want to know what they're consuming was made in a safe environment.
At-home rosin presses are a new trend for a good reason. They're easy to use and require almost no learning curve, don't take up too much space and are easy to set up and best of all, they provide you with amazing and delicious home-made rosin. There are various types of rosin presses to choose from: some people would rather go with a Pneumatic Rosin Press, others with a Hydraulic Rosin Press while some are fans of Manual Rosin Presses.
It's hard to choose the best rosin press but if you want an affordable Rosin Press that would require just a bit of work but still give you great results, the Manual Rosin Press is for you. And there's only one press that stands above the rest when it comes to performance and quality.
RTP GOLD Series Manual Twist Rosin Press
RTP GOLD Series Manual Twist Rosin Press was developed by Rosin Tech, the company behind many of the best Rosin Presses currently on the market. This machine has a size of 11.5 inches by 8.2 inches by 16 inches and weighs 36LB which means that it doesn't take up too much space. It has a voltage of 110V-120V, 2 3/8" x 4 3/8" plates and a microprocessor precision heat and temperature gauge
When you purchase the Manual Twist Press it will require a little bit of assembly: you simply need to insert the twist handle and place the handle knobs on each side of the press. Lastly, bolt down the center holes on the bottom of the press to the table with the bolts in order to secure your press into place and you're ready to start extracting all of that delicious yield. Plug your Rosin Press, turn it on and the digital display will engage. There are three buttons to work with: Set, Up and Down and with them you can easily control the heat, display degrees, and automatic time.
All you need to know about rosin pressing is that it requires three things: heat, time and pressure. As for the heat, this Rosin Press gives you the option of choosing between Fahrenheit and Celsius and has a temperature range of 0° - 415º F (or 0° - 212º C) which is the ideal temperature for melting rosin. As for the time and pressure that's required, this is why this Rosin Press is perfect for people who like to be in control of what they're making.
Since it uses twist technology, the only person who decides how much pressure will be applied and for how long is you. The press works at your pace and will go as slow or as fast as you do and what's best is that there's no need to worry that it will get stuck, clamped up or be difficult to open. The time your press will need also depends on since you will set the automatic timer depending on the material you're using so it's good to do some research before you get into the world of rosin pressing.
To extract your own rosin, all you have to do is take a piece of parchment paper, place the herb you want to use in-between it and when your Rosin Press is heated up, place it between the two heated plates, twist the plates together tightly and hit the red button that will engage your timer. A pre-alarm will set off after the amount of time you have set goes by and you will then simply turn the handle to the other side and release your material.
All in all, it's an easy and simple process but nevertheless you will receive a manual with your Rosin Press that will explain everything step by step in a way even a complete beginner in a pressing could understand with no difficulty.
The RTP GOLD Series Manual Twist Rosin Press was designed specifically with home users in mind in order for them to enjoy the highest possible quality of rosin that will provide them with amazing tasting vapor that isn't harsh on the throat in any way and is a healthier option than many other extracts.
OTHER STORIES YOU MAY WANT TO CHECK OUT...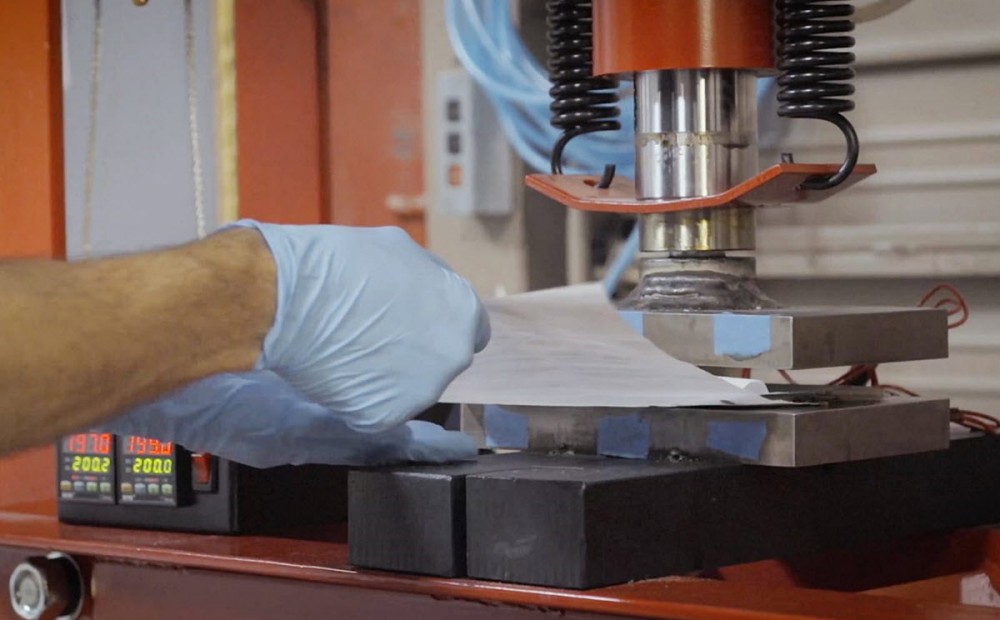 WHAT IS A ROSIN PRESS AND HOW DO THEY WORK, CLICK HERE.
OR..