Altered State: Marijuana Takes The Spotlight At The Altered State Museum
Head over to Oakland in California to experience America's first museum dedicated entirely to exploring various aspects surrounding ganja.
At the Oakland Museum of California, visitors are invited to get into an "altered state": a new educational,thought-provoking exhibit documenting the strange history of ganja in California. The exhibition explores several questions linked to the magical plant; law, economics, politics, environment, medicine, recreation…name it and they have something on it.
Legal Displays
Cannabis use still remains illegal under federal law, so visitors will not be allowed to touch the plants with bare hands. However, visitors are invited to use the various mediums available to touch and explore marijuanaplants such as by using gloves to hold them and lid covers that enable you to sniff the leaves.
History buffs will appreciate the "Bad to Badass" section, which explores the history of marijuana in the UnitedStates covering its introduction to the country during the 19th century up to current pop culture references.
Famous legendary pot heads are also a favorite feature of the exhibit, which includes Harold and Kumar,Cheech and Chong, and Jeff Spicoli among many others.
Other notable features such as politicians and their famous quotes about marijuana usage are also included. Atthe Cannabis Confessional booth, visitors can anonymously write their sentiments about cannabis which arelater framed. At the medical area, there are dozens of studies and citations available on the effect of cannabison various conditions.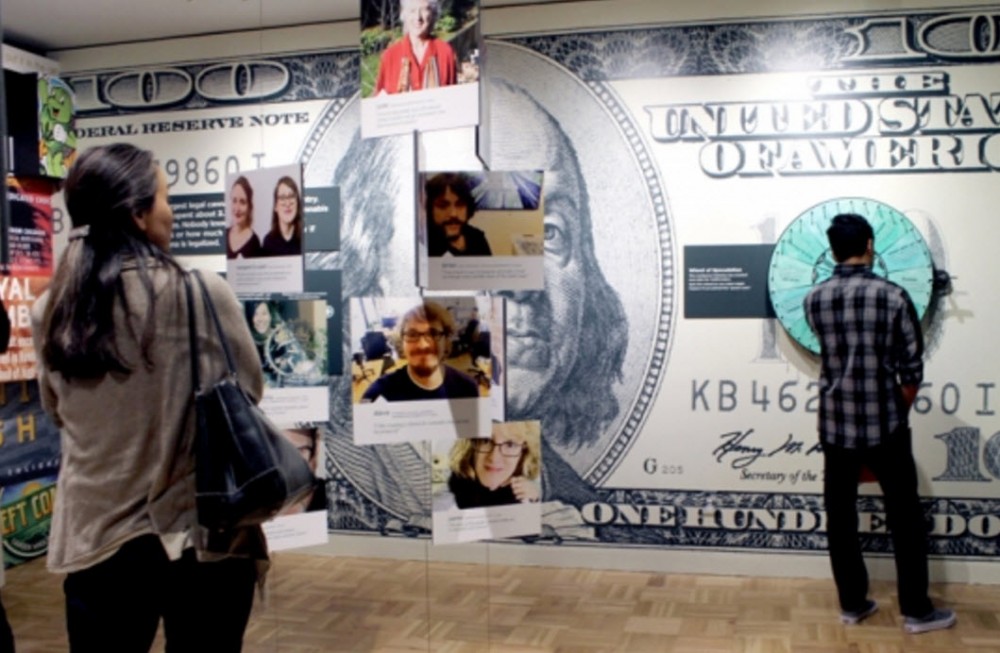 Timely Display
Altered States will run until September 25, just 6 weeks before several states will be voting on measures tolegalize recreational pot. These states include California, Ohio, Nevada, Arizona, and Massachusetts among others.
According to curator Sarah Seiter, they wanted the Altered States museum to be a source of discussion prior tothe election. Their goal was to remain relevant to current issues; no wonder that the museum features several political sections such as Criminally Dope, and Politically Loaded.
According to Kelly McKinley, director of the Oakland museum's curatorial lab, one of the group's primarypurpose for this exhibit is to reinforce the fact that cannabis legalization is an important issue that needs to betalked about. It is their way of taking a stand and because of this visitors are invited to explore differentperspectives surrounding pot, both good and bad, at the museum.
However in Oakland, the county already passed Measure Z back in 2004 which meant that among all drugs cannabis would be the lowest priority for the police. Despite this, violations will still require tickets to be issuedout. Museum participants are also asked to fill out fictional police reports where they can provide information if they have ever had to interact with a cop or receive a ticket due to cannabis use or possession.
Do you like the idea of an educational marijuana exhibit? Have you been to something similar in the past?