Japan Joins The Battle For Legal Weed
Japan and the Push for Medical Marijuana from CannabisNet on Vimeo.
The land of sushi, sake, and cherry blossoms is known to have some of the toughest anti-pot laws in the whole world. If you get caught for possession you can face 5 years in prison, and illegal growers face a 7 year sentence. Each year around 2,000 people are caught weed. It's a big deal to get caught with pot in Japan; and saying this is a grave understatement.
If you are caught in Japan, you can kiss your life and career goodbye forever. Your name will go on the newspaper, and the consequences can be even worse if you're a foreigner. Pot is taboo in Japanese culture.
But a starlet turned politician by the name of Saya Takagi wants to change all that. She spent most of her life as a Japanese actress and has appeared in several movies as well as television shows. However in the recent years she has joined the battle for legal cannabis in Japan, working towards reform so that sick people can have access to the medicinal herb.
Takagi's goal is monumental, and we admire her for it: to get a seat in the Upper House which is a powerful level. She decided to bite the bullet and run for the seat since she believes that successfully doing so will help her take marijuana and make it a reality in Japan. Takagi is working on educating and convincing other council members to fully understand the plant's medicinal properties and repeal the law.
If you think that marijuana law in the USA is ridiculous, take a look at Japan. Such stringent measures and with a majority of the population still frown on cannabis use. Because of this there has been zero government studies of the medicinal properties of marijuana in Japan. People are left to speculate on the many wondrous health benefits of this wonderful plant. But if the law is changed or even adjusted, scientists can finally take on the task of conducting independent studies so that the Japanese can see hard evidence on the benefits of cannabis.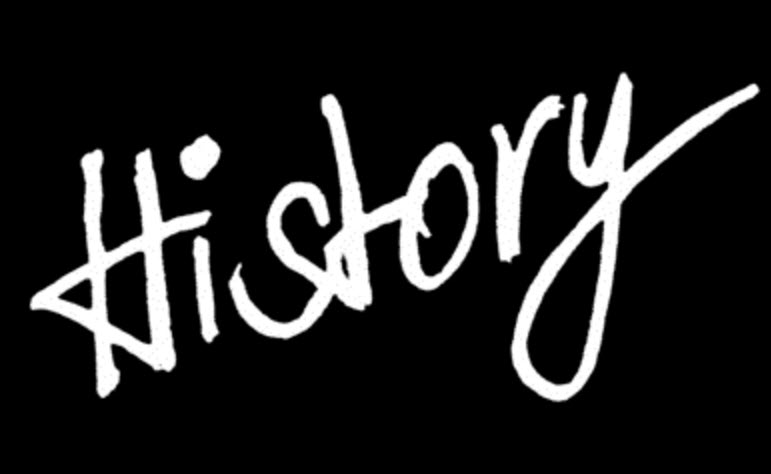 Japan's History With Marijuana
Japan's secret history with marijuana is largely unknown by the rest of the world. Despite the strict laws that have been around, likely since before you were born, there was actually a time when pot was part of Japanese culture. An expert by the name of Takayasu Junichi explains, "Cannabis was the most important substance for prehistoric people in Japan. But today many Japanese people have a very negative image of the plant." He also adds that the earliest recorded use of cannabis can be traced as far back as 10,000 BC to 300 BC, which is known as the Jomon period. Archaeologists think that cannabis fibers were actually used on clothes and also on fishing lines and bows.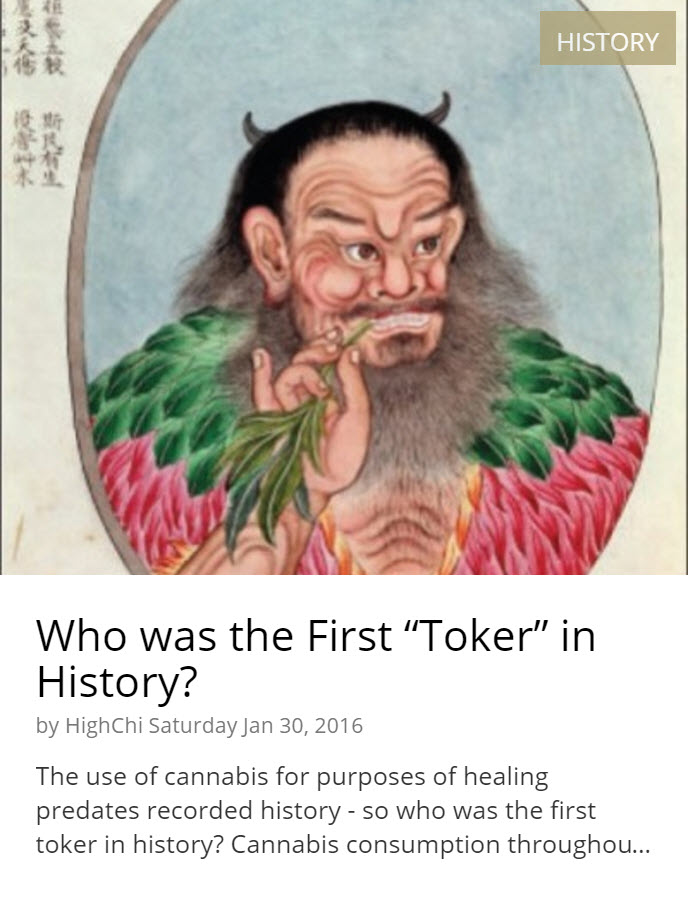 In 2001, Takayasu established The Cannabis Museum (Taima Hakubutsukan) in Japan so that people can get to learn more about their marijuana roots. It's the only museum of its kind in the country, devoted entirely to misunderstood herb. The museum is located in Tochigi Prefecture, around 100 miles from Tokyo, an area that is associated with marijuana cultivation sometime in Japanese history. In the museum you will find lots of artifacts that serve as a testament to cannabis culture in the Land of the Rising Sun.

Takayasu also explains that marijuana farming used to be a year-round cycle up until halfway through the 20th century. He adds, "The seeds were planted in spring then harvested in the summer. Following this, the stalks were dried then soaked and turned into fiber. Throughout the winter, these were then woven into cloth and made into clothes ready to wear for the next planting season." Back then, because pot was an important crop, images of the plant often appeared in pop culture such as woven cloths.
He also adds that weed was so prevalent in historical culture that there was a Japanese proverb about peer pressure saying that even unruly weeds would grow straight if they were planted alongside marijuana. The 8th century Manyoshu, also known as the oldest collection of features and poems, also mentions marijuana. It is though that ancient ninjas used weed in their training, jumping over the high-growing plants every day to enhance their acrobatic skills.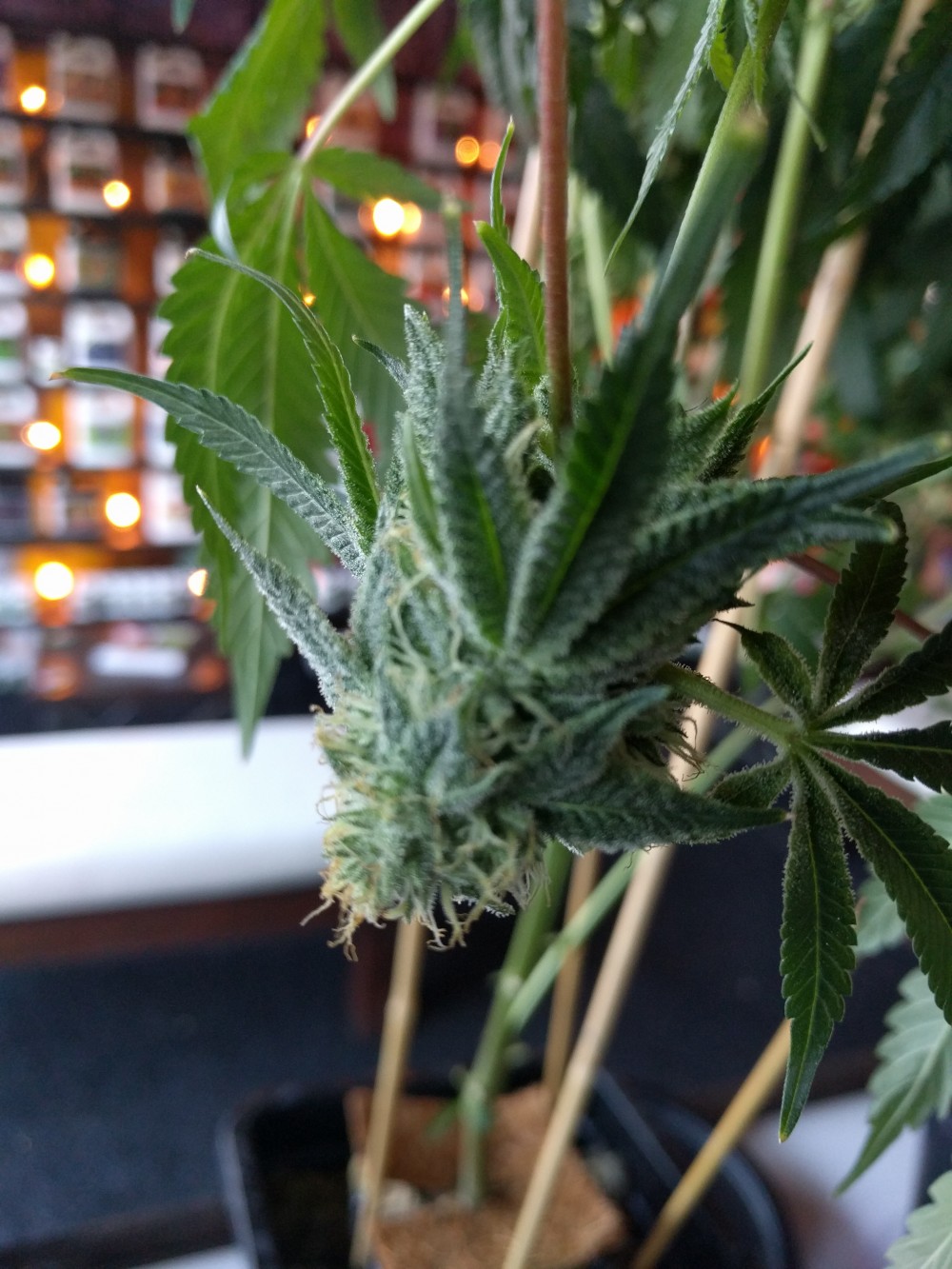 Despite the fact that cannabis was such as central figure in Japanese history, no one knows why it's still looked down upon today. Archives don't mention the plant being smoked, ever, but it's important to note that these historical records usually focus on the habits of the elite and hardly mention what the rest of the population does. The question of marijuana potency back then isn't the issue: a 1973 study carried out by the United Nations Office on Drugs and Crime states that THC levels in indigenous cannabis was reported to be 4%, while another study from the University of Mississippi's Marijuana Potency Monitoring Project reported that the average THC levels in the pot confiscated by authorities in the US during the 70's was at 1.5%.
Thanks to the efforts of Takagi, we may one day be able to enjoy legal pot in Japan again.

What do you think about the future of cannabis law reform in Japan?
OTHER ARTICLES YOU MAY ENOY...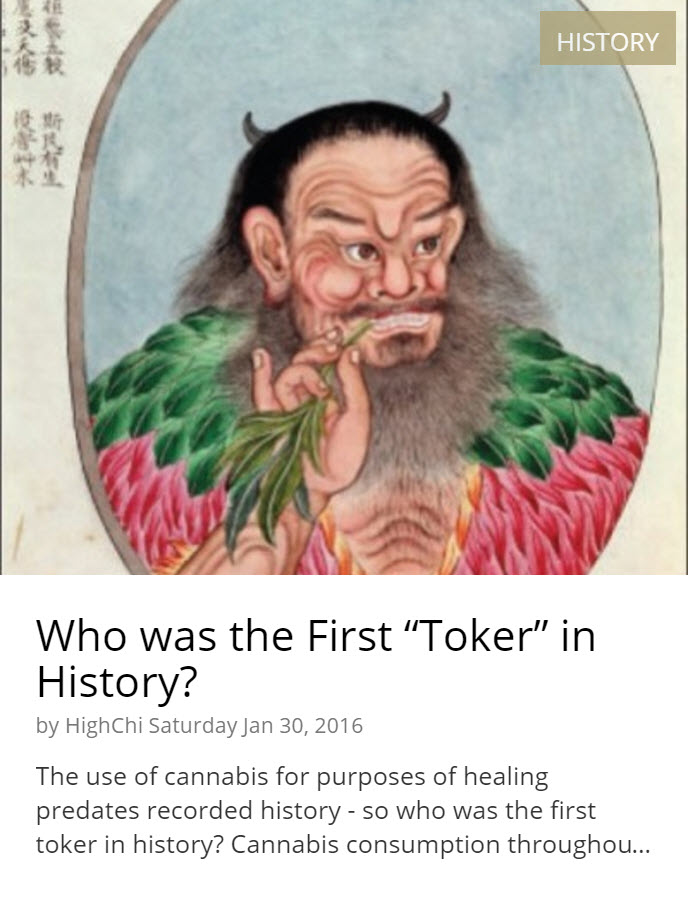 WHO WAS THE FIRST TOKER IN HISTORY, CLICK HERE TO READ...
OR...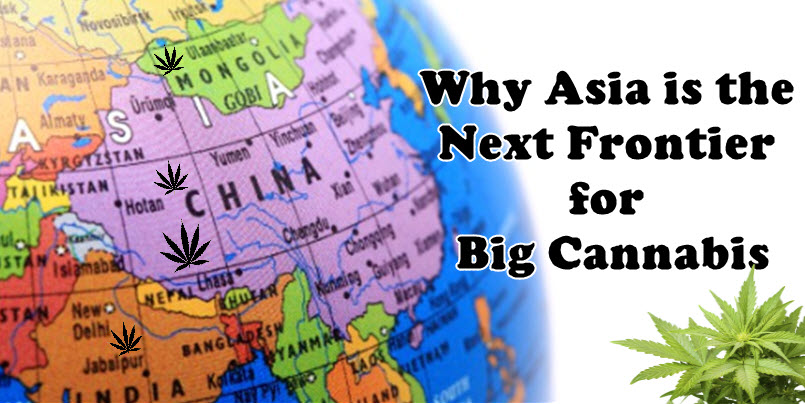 WHY ASIA IS NEXT FOR BIG MARIJUANA COMPANIES, CLICK HERE.
OR..​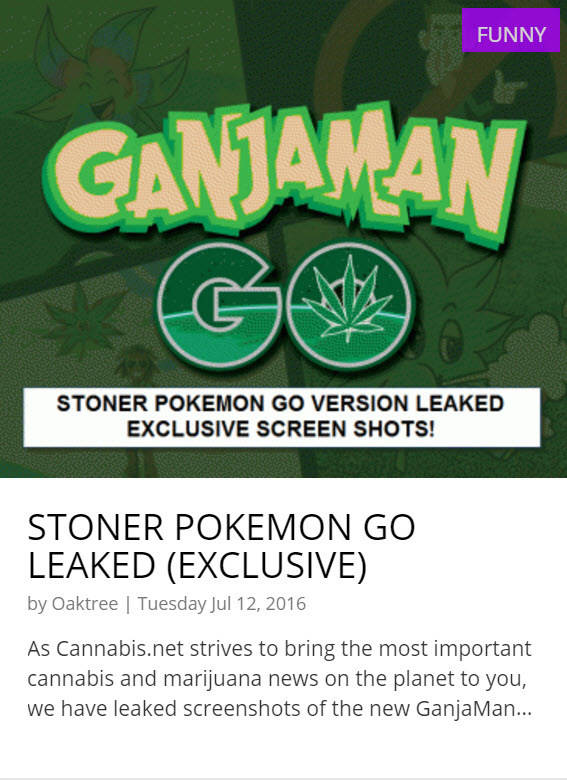 POKEMAN GO FOR STONERS IS LEAKED ONLINE, CLICK HERE TO READ..