Is Cannabis the Fountain of Youth? NanoSphere Health Sciences Might Just Prove It
NanoSphere Health Sciences Introduces CBD and THC Serums With Resveratrol
Cannabis.net had the honor of interviewing Dr. Richard Kaufman, inventor of the patented NanoSphere Delivery System™. He is also the Co-Founder and Chief Science Officer of NanoSphere Health Sciences.
NanoSphere Health Sciences has just introduced a revolutionary product: a transdermal serum with varying CBD and THC ratios, which works with resveratrol to minimize the effects of aging while offering a wide range of therapeutic applications. Read below to learn more.
Please tell us why you chose resveratrol for your CBD product. How does it work with the effects of CBD and THC in the body?
Over the last decade, resveratrol has come to be known as the "longevity molecule." It is a potent antioxidant that has shown promise in anti-aging skincare, bringing with it a wealth of additional benefits as a neuroprotectant and cognitive enhancer. In the past, taking resveratrol orally has lacked full efficacy, as it is extensively metabolized in the gut before reaching the bloodstream. Our patented NanoSphere Delivery System™ solves this problem by allowing it to bypass the digestive processes that normally degrade or limit absorption, carrying it through the skin's surface and directly to the bloodstream and cells. Resveratrol works synergistically with CBD and THC to provide both targeted and systemic relief with added restorative and anti-aging benefits that the cannabinoids alone cannot provide.
Congratulations for receiving the patent. Please tell us more about the challenges as well as successes you've encountered in the process of applying for the patent.
The multiple-year protracted process of demonstrating to the patent office that our core processing of manufacturing the "NanoSphere Delivery System" is inventive, novel and unique compared to anything that came before so it was challenging. It was also challenging to wait for years for the patent to be granted while other companies tried to copy our phospholipid nanoparticles and literature to produce inferior versions of commercial cannabis products.
The successes include receiving the patent and knowing that it cements NanoSphere's position as the leader in nanoparticle delivery. It is rewarding to know we are advancing the manufacturing, administration and benefits of cannabis products, pharmaceuticals, nutraceuticals, cosmetics and veterinary health solutions worldwide.
This is a terrific product for daily maintenance, overall wellness, and prevention. What conditions would you recommend that the NanoSerum can be used for?
The Evolve Formulas NanoSerum™ CBD is an ideal option for a variety of uses. For instance, the product is beneficial for pain relief, muscle soreness, tension and inflammation, providing both targeted relief to problem areas, as well as entering systemic circulation to help support a sense of calm and ease anxiety. As previously mentioned, the addition of resveratrol also provides powerful antioxidant and anti-aging properties, making it a versatile offering for those suffering a variety of ailments, or for anyone looking to simply add a new wellness product to their self-care lineup--one that is more bioavailable, precise, predictable and trustworthy than many other cannabis products on the market.
After administration, how long can its effects be felt?
Consumers will begin to feel the benefits of the NanoSerum™ immediately upon application, and relief can last up to 4 hours. Every consumer is different, so we recommend applying 2 pumps, 1-3 times daily depending on the user's unique needs and desired effect.
For those concerned, would the THC content of the product show up in a drug test? If it will, how long does the THC stay in the system?
It is a matter of metabolism, body weight, dosage and frequency to determine how saturated their fat cells are with THC. Native users can pass a drug test fairly easily. Experienced users store THC in fat cells. Users of topicals will not have to worry since THC will not get into the bloodstream. It also depends on the drug test—some are more sensitive than others. 15 days is about average to pass a drug test.
What areas of the skin do you recommend the NanoSerum be used on for maximum therapeutic benefit?
Because this is the first and only transdermal product on the market capable of breaking the blood-brain barrier, consumers will experience systemic healing no matter where the NanoSerum™ is applied. That said, we recommend specific areas corresponding to specific needs. For instance, for pain relief, consumers should apply directly to the affected area of body. For migraines and headaches, they can apply to the forehead and temples. When it comes to anxiety relief, we recommend applying to pulse points (veinous, non-fatty areas of the body such as the inner wrists, forearms or behind the knee) for a relaxing, calming effect.
Do you have other exciting products in the pipeline that we can look forward to?
Absolutely--our team is constantly developing innovative and effective new formulations utilizing our patented NanoSphere Delivery System™ in unique modes of delivery. We are currently working on an intraoral product as well as an intranasal product that delivers an extreme high in as little as 90 seconds.
For more information, visit: https://www.nanospherehealth.com/
Is Marijuana the Fountain of Youth? NanoSphere Health Sciences Might Just Prove It from CannabisNet on Vimeo.
OTHER STORIES YOU MAY ENJOY...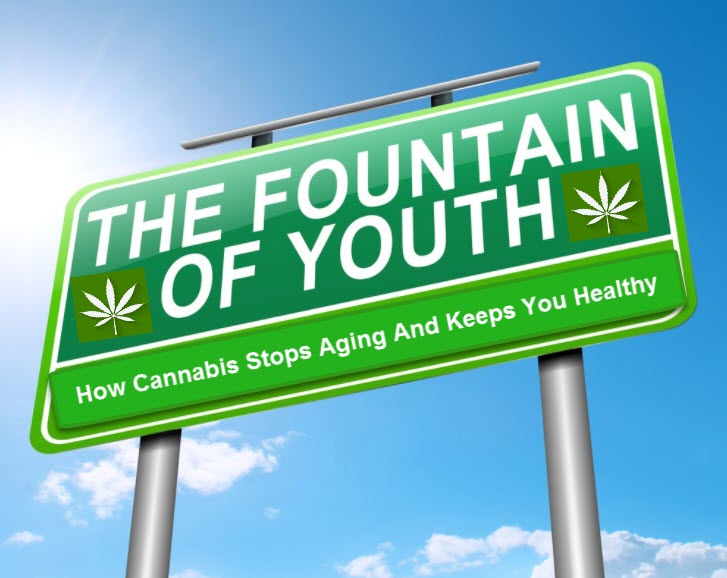 HOW MARIJUANA KEEPS US YOUNG, CLICK HERE.
OR..
THE CANANBIS STRAIN GUIDE FOR YOUR APP OR COMPUTER, CLICK HERE.