Tin Barrancas: The Rick Simpson of Mexico
We've all heard about the legend that is Rick Simpson, and his legend inspires. A few weeks back I was traveling in the northern part of Mexico where I ran into a character and a half. The short, stocky man wore brightly colored shirts and a hat similar to that of Rick Simpson.
I was talking to him, going to the beach when he whipped out a joint. This to me was a godsend since I was in desperate need of some green and the particular area where I was at wasn't known for having top-notch smoke. Rather, it's the old brick weed doused in pesticides you get here.
Nonetheless, sitting in the back of the car of this character, I wasn't expecting a toke especially since he's close to his 60s and was riding with his wife. When he lit up, the aroma of the reefer filled the car, he rolled up the windows and we drove around a while as we toked up.
Roughly 15 minutes after toking up I could feel the cannabis tickle my brain. A slight grin ran across my face and I got to talking.
"Do you know Rick Simpson?" he asked me.
"Of course I do, Rick is the man!" I replied eyes glazed in red.
"I've been doing research on herbal remedies and Rick Simpson has inspired me to do the same here in Mexico," he continued. "I now have a few people I'm making RSO for down in Playa del Carmen and many of them have seen great improvement."
Fascinated, I continued to speak to him, understanding his philosophy in life especially coming from a more traditional environment. He told me he likes to live. He's done trying to survive, for him everything is about accumulating experiences.
"It's something young people taught me" he said. "When I was young it was all about getting a job, working, family, retirement and then death. I would rather die and be poor but to have lived to the fullest".
When we reached the beach, he pulled out another joint and we smoked it while we continued our conversation. It wasn't too long until people started coming our way. Everybody knew him. The first person we spoke to was a biologist that checked the purity of the water in the ocean every single day. Another person shows up and explains he is the caretaker of the turtles in the area and that soon they will be releasing more turtles into the ocean.
We spoke for a few hours more until he invited me for dinner. Dusk was settling in, the mosquitos were waking up and it was time for us to go.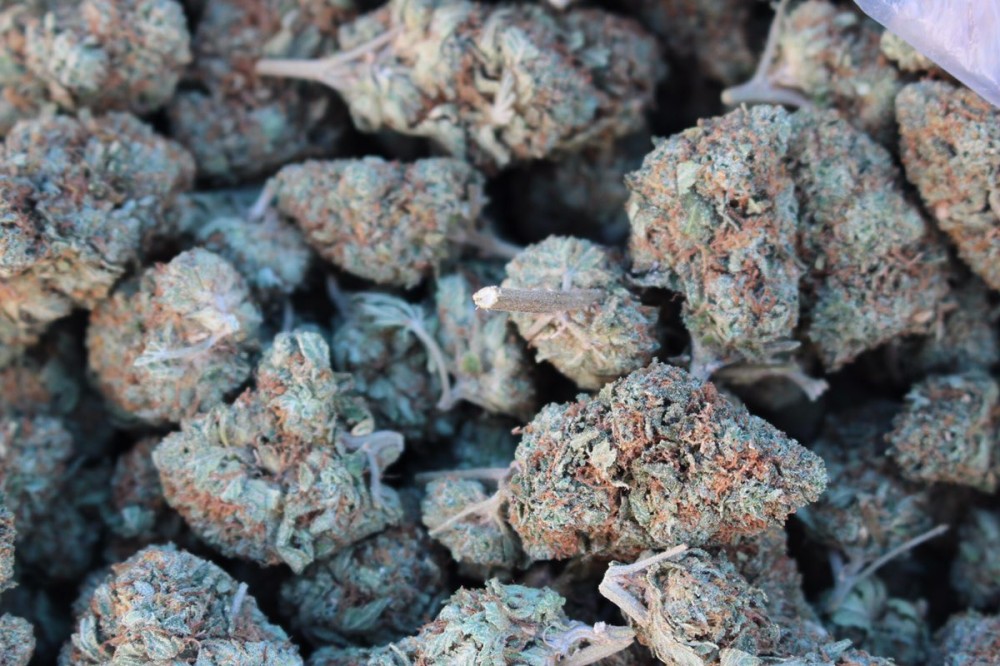 "I buy large quantities here in Mexico and lately have been turning it to oil" he said. "I only give it to people who ask for it, here in Mexico people are still very resistant to cannabis as medicine, however the moment they start taking the oil…their opinions changes entirely!"
We spoke more on methods, growing your own weed, the general culture of cannabis in Mexico and much more. An entire day went by and I simply had a blast. It was great for me to know that there are people, even in drug war ridden Mexico that is willing to defy the status quo and provide alternatives to the population.
It's people like this stubby, brightly clothed individual that restores my hope in humanity. With so much pain and suffering to go around, when I hear about people like him…it makes my heart swell. This is especially true when people are nearing their 60s. Similar to my mother, this man decided to break out of the mold that was issued to him by society and pursued his own path.
You can see the global climate change towards cannabis. People who were taught that marijuana is the devil's drug are now turning to it by the thousands. In fact, recent research suggests that the older we are, the more we actually need to consume cannabis. The stigma of old is breaking apart, the idea that "marijuana is a drug" is fading into history and the acceptance of a medicine, that is wired to directly interact with our bodies on a very intimate level…is coming back!
It was a great pleasure for me to have spent the day with a colorful person like the "Rick Simpson of Mexico" and I thought I'd immortalize him and present him to the cannabis community as a whole.
I told him that I would write about him, bring him into the collective eye of the cannabis community worldwide. He told me it was more than okay. I responded by asking him whether we'd use his real name or a pseudonym and he told me…Call me Tin Barrancas.
OTHER STORIES YOU MAY ENJOY...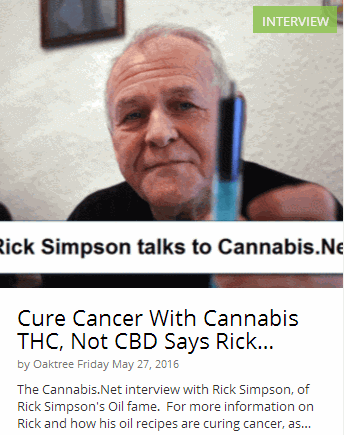 RICK SIMPSON OIL ON CANCER, CLICK HERE.
OR..