Cannabis.net sat down with Mark Zartler, father of Kara Zartler, a now teenager who has had her life turned around by cannabis. Their story is amazing and instead of a traditional interview, I asked Mark to just tell his story in his own words. This video and story will amaze you, and we are proud at Cannabis.net to help Mark and Kara get their story out the world. There has never been a more important time to share and promote stories of cannabis as medicine to the world, especially as a new President decides his Federal marijuana policy.
Who is Mark Zartler and did cannabis save his daughter's life? Let's find out…
I am the father of a 17 year old daughter named Kara. She has Cerebral Palsy, Autism and Self Injurious Behavior. Kara has suffered with severe self-abuse since she was 4 years old. By age 6, she had hitting episodes that lasted all waking hours of the day.
At this time, out of desperation, we allowed her doctor to prescribe Risperdone, an adult antipsychotic medication barely approved for children over 6 years of age. It relieved her aggressive symptoms briefly, prevented continuous all-day hitting, but she still had major struggles with self abuse everyday.
Her school was unprepared for such severity. In kindergarten, she spent hours in a corner on a mat with a blanket over her head, continuously hitting. A new classroom and program was developed for her by first grade. The special elementary classroom trained teachers and staff to help severely aggressive children like Kara. There were 2 other students in the district in her classroom. Kara's hit counts reached 3000 punches to her head and face in one school day. Kara was removed from this special program and placed in isolation, one on one, with a staff member. This isolation lasted for 4.5 years.
During this time, a team of experts worked with Kara at school and at home. This restrictive program in combination with many prescription medications only slightly helped improve her behavior. When Kara's hormones began to change at age 10 her self-injurious behavior spiked to record numbers again.
At this time her medication dosages were at dangerously high levels, causing negative side effects, and no longer worked for her behavior. In desperation, we tried Cannabis with a brownie given to us by a neighbor. It worked. Instantly. She stopped hitting. It was a life changing event for our family.
We weren't sure how we felt about it, but it kept working. I started making cannabutter. It became an important medicine for high stress (out of routine) days.
At this time we use a vaporizer, it was another act of desperation. Butter and oils take time to absorb. It's simply way too long to wait during a fit. I bought an Arizer Extreme Q and rigged it to work with a nebulizer mask. It is fast and effective. It took a while to nail down the appropriate dosage, but once that happened, it's been smooth sailing.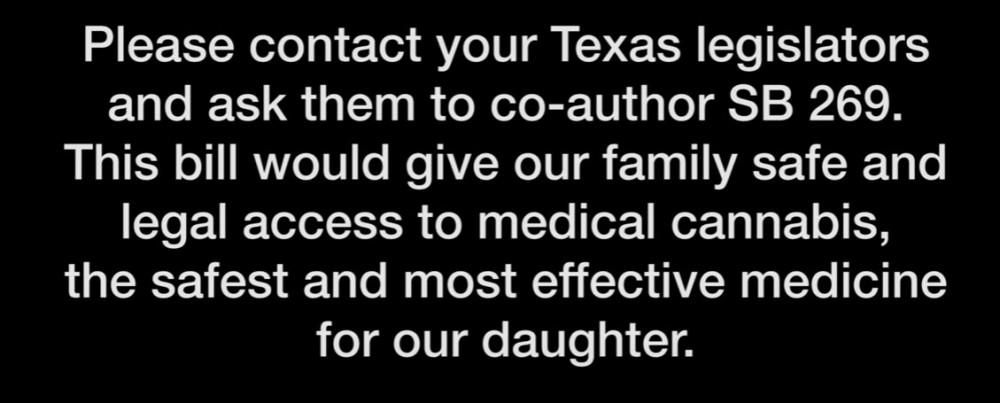 Over the past year Kara has been on some form of cannabis daily. She has been weaned from some of her harmful prescription medications. Gradually Kara has transitioned into a developmental/behavioral classroom with 3 other students. She is now thriving in school and with life! Her aggressive episodes are shorter in duration and stopped by cannabis every time!
WOULD YOU BREAK THE LAW FOR YOUR CHILDREN? CLICK HERE
OR..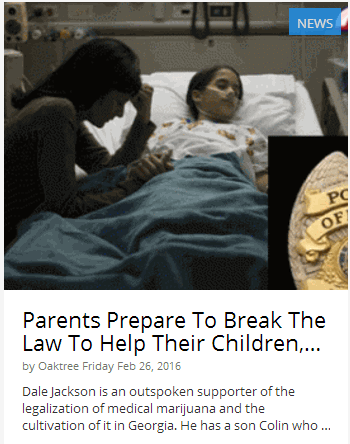 THESE PARENTS ARE BREAKING THE LAW TO HELP THEIR KIDS, CLICK HERE.