Why do you get the Munchies?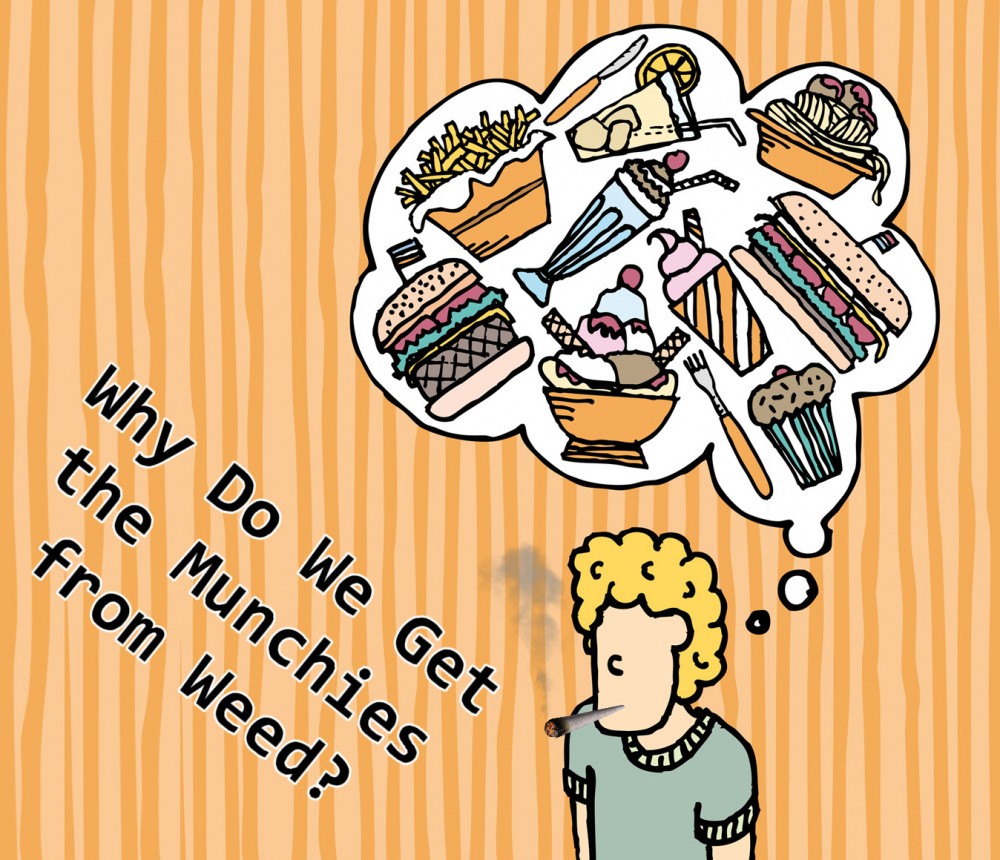 If you ever tried smoking marijuana, you would have experienced the concept called "munchies". Everything and anything look appetizing and you have to indulge. This hungry feeling is an integrated part of smoking marijuana. But why does it happen? What happens in the body that everything tastes just so delicious?
Reasons Why Marijuana Makes You Hungry
We first have to understand why we feel hungry. There is a hormone called Ghrelin found in the stomach. Small amounts are also released in the small intestine, brain, and pancreas. It is known as the hunger hormone with its main function to stimulate the appetite. It also increases food intake and fat storage.
When there is a high level of this hormone present in the brain, the hypothalamus releases hormones that let you feel hungry. When you are satisfied, the digestive system releases another hormone called leptin. Leptin travels through the blood and when it reaches the brain, other hormones are released to let us know we had an elegant sufficiency.
This process repeats itself various times per day. The cannabinoids in cannabis interact with the endocannabinoid system and play a part in letting us feel hungry when we smoke.
Cannabis Appetite and the Endocannabinoid System
The endocannabinoid system produces its own cannabinoids. One of the functions is to control appetite. To recap, when the hypothalamus receives the hormone Ghrelin, it releases the endocannabinoids that activate the responding receptors in the brain. These receptors send messages to the distinctive parts of the body to activate the asked for reactions. (satisfaction, hunger, pain, happiness, and more)
When we smoke marijuana, the cannabinoid THC is introduced into our system and it also activates the receptors in our brain. The same effect our own cannabinoids produce is mimicked by THC but in an enhanced form. This allows us to feel more hungry than usual.
Other Aspects that also Induce Hunger
When the cannabinoids reach the brain, it also activates the sense of smell. This makes you more sensitive to the aroma and flavor of the food. More than that, food also tastes better. You, therefore, don´t just smell the food from far off, but it also motivates you to enjoy it to the fullest.
The palatability of sucrose also is incremented by the cannabinoids in the marijuana plant. This results in the sugar craving we have when we smoke weed. As sugar is a carbohydrate and found in all the nice food, it explains why junk food is so appealing when you have the munchies.
When all these above-mentioned factors are taken into consideration, we understand that when you smoke, you create a hormonal bomb that explodes in a beastly hunger sensation. This is a very pleasurable sensation for many.
Edibles also cause Munchies
Because it is THC that induces the feeling of hunger, it doesn´t matter if you smoke it or eat it. When you eat it, it gets absorbed by the differently and the effect lasts longer. It also takes longer to actually feel satisfied, so you might be a bit careful in not overdoing it. To counter the sensation of munchies with edibles, it is advisable to have the edibles after a full meal. This would reduce the intensiveness of it.
What happens if you eat too many marijuana-infused edibles?
Marijuana-infused edibles hit really hard. If you have too much at once, it will make you very high, but you can´t overdose from it. The same sensation when smoking too much is present with edibles, just way more intense. You might experience sensations like nausea, dizziness, heart palpitations, hallucinations, panic, anxiety, and more. This might be scary, but it doesn´t happy for everyone. The trick is to control the amount you eat and to take into consideration that it takes much longer to digest as it is absorbed by the digestive tract. If you take edibles in moderation, you will have a long-lasting pleasant effect.
Does Munchies have Medicinal Benefits?
Appetite stimulation by marijuana has a huge role to play. Some people have a medical reason to increase their appetite. People like cancer patients going through chemotherapy have all sorts of side-effects. One of them is loss of appetite. Cannabis is a powerful tool in their hands.
People suffering from HIV also benefit from smoking weed to increase appetite. But it is not just helpful for appetite loss. A great number of other ailments benefit from smoking weed or having an edible. People struggling with colitis or irritable bowel syndrome also benefit from cannabis as it has anti-inflammatory properties. When people have an inflamed stomach, life is very uncomfortable. Smoking weed reduces inflammation and makes it possible to eat without feeling discomfort.
Closing Thoughts
Having she munchies is more than just a side-effect. Understanding how it works, make it easy to get why people love their junk food. It also makes it clear why some people need it to improve quality of life.
STONED, HUNGRY, MUNCHIES, READ MORE...
DOES GETTING STONED MAKE YOU HUNGRY, READ THIS.
OR..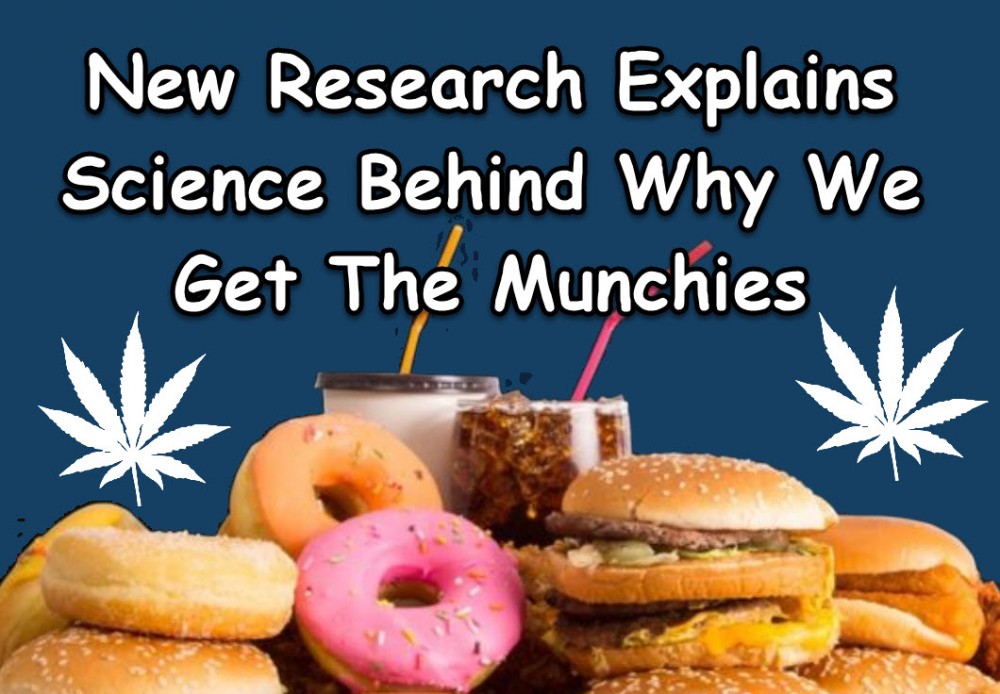 THE SCIENCE BEHIND MARIJUANA AND THE MUNCHIES, CLICK HERE.
OR..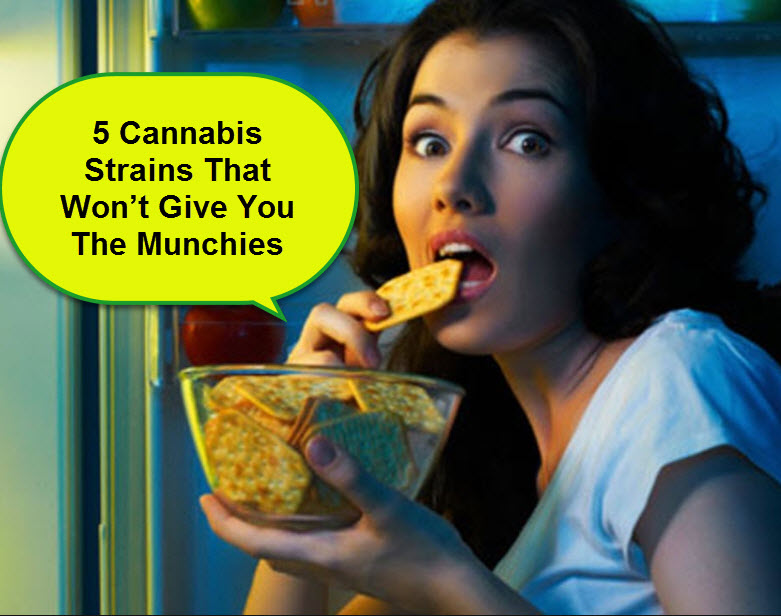 MARIJUANA STRAINS THAT WON'T GIVE YOU THE MUNCHIES
OR..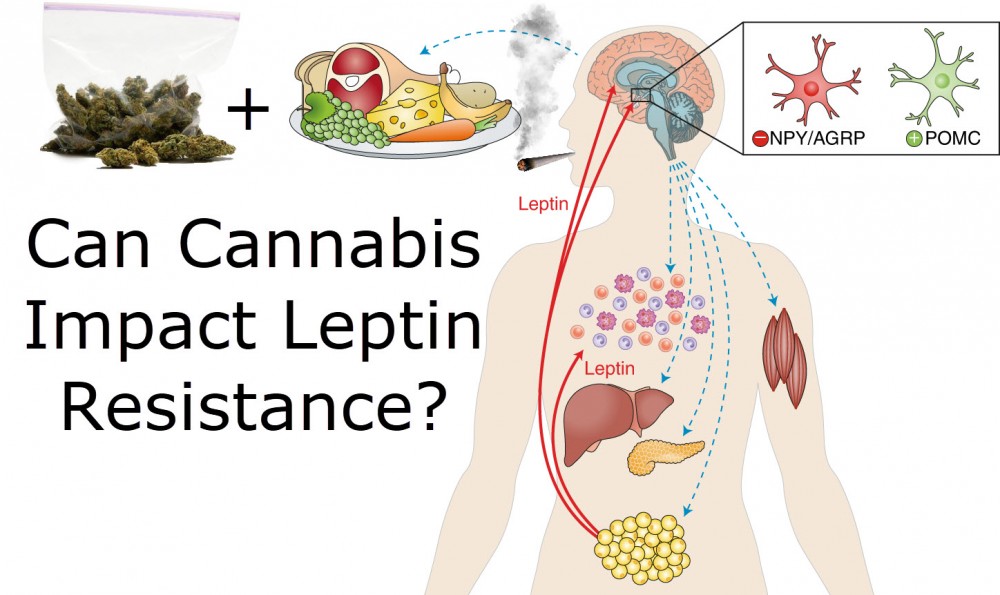 CANNABIS AND LEPTIN, WHAT YOU NEED TO KNOW TO DIET.
OR...