New Research Explains Science Behind Why We Get The Munchies
New Research Explains The Science Behind Why We Get The Munchies With Cannabis from CannabisNet on Vimeo.
The munchies, or getting a sudden insatiable appetite, is one of the classic signs of being stoned.
It's a well-known "phenomenon", if you will, so much so that getting the munchies has become an integral part of stoner pop culture. That's why pizza, tacos, and other popular comfort or junk foods have been associated with stoner culture for so long now. But other than the explanation that cannabinoids activate receptors in the brain that stimulate the appetite, there isn't much else we know about why we actually get really hungry when we're high.
Now, new research sheds light on the munchies and what happens in the body when we get it.
Researchers from Washington State University conducted animal experiments involving administering cannabis vapor to lab rats to find out more about eating behavior and pot. They utilized a new procedure to dose cannabis vapor and discovered that cannabis stimulates the hunger hormones. They also found that a certain region in the brain suddenly shifts to hunger mode when the rats were stoned. The findings were shared at the Society for the Study of Ingestive Behavior, an international congregation where scientific experts get together to discuss eating behavior.
"We all know cannabis use affects appetite, but until recently we've actually understood very little about how or why," says Dr. Jon Davis, a researcher at the Department of Integrative Physiology and Neurosciences at Washington State. "By studying exposure to cannabis plant matter, the most widely consumed form, we're finding genetic and physiological events in the body that allow cannabis to turn eating behavior on and off."
The researchers' findings are important and significant because this could be the key in helping us address appetite loss and eating disorders, which are associated with illnesses such as cancer (treatment), HIV/AIDS, and more. In particular, the appetite stimulating properties of THC (tetrahydrocannabinol) is promising in treating several disorders by encouraging patients to eat.
The vapor system designed by the scientists was intended to imitate how most people consume their pot, allowing for more precise dosage. The rats' eating patterns were also closely monitored. They found that even briefly being exposed to cannabis vapor was effective in stimulating the appetite response even if the rats had just eaten recently, which suggests that inhaling cannabis may trick the appetite circuits in our brain to launch hunger mode.
"We found that cannabis exposure caused more frequent, small meals," says Dr. Davis. "But there's a delay before it takes effect." The delay may offer some insight as to how cannabis works in the brain because when our stomachs are empty it will trigger the release of ghrelin, a hormone that sends messages to the brain that we need to eat. But the researchers discovered that cannabis consumption triggers the release of ghrelin, too.
The scientists also found that when the rats were administered with a second drug designed to prevent the release of ghrelin, exposure to cannabis no longer resulted in the motivation to eat. They also discovered that the brain changes as the rats responded to the hunger signals because a small part of the hypothalamus that is responsible for acknowledging ghrelin showed differences in genetic activity.
The researchers hope that learning more about how cannabis affects our appetite can lead to discovering new treatments for anorexia caused by illnesses.
Most studies analyzing the association between cannabis and an increased appetite point to the benefits of THC as the primary cannabinoid responsible for this mechanism. Recent studies have also shown that another cannabinoid called CBG, or cannabigerol, can be used to stimulate the appetite. Even if CBG is considered a minor cannabinoid, almost all strains have at least 1% of it.
Cannabis can also be used in other forms to stimulate the appetite. Aside from smoking or inhaling vapor, cannabis can be taken through ingestion via a food item such as edibles or prepared liquids including tinctures and teas. If you are interested in working with cannabis to stimulate the appetite, it's good to know that there are specific strains that have been bred and developed that can stimulate the munchies more effectively compared to other cannabis strains.
New Research Explains The Science Behind Why We Get The Munchies With Cannabis from CannabisNet on Vimeo.
OTHER STORIES YOU MAY ENJOY...
DOES MARIJUANA GIVE YOU THE MUNCHIES? CLICK HERE.
OR...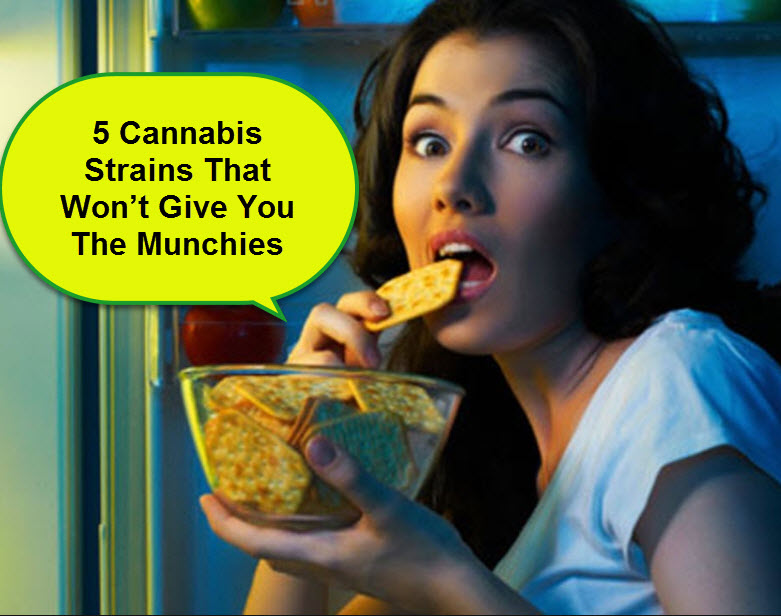 5 STRAINS THAT WON'T GIVE YOU THE MUNCHIES, CLICK HERE.
OR..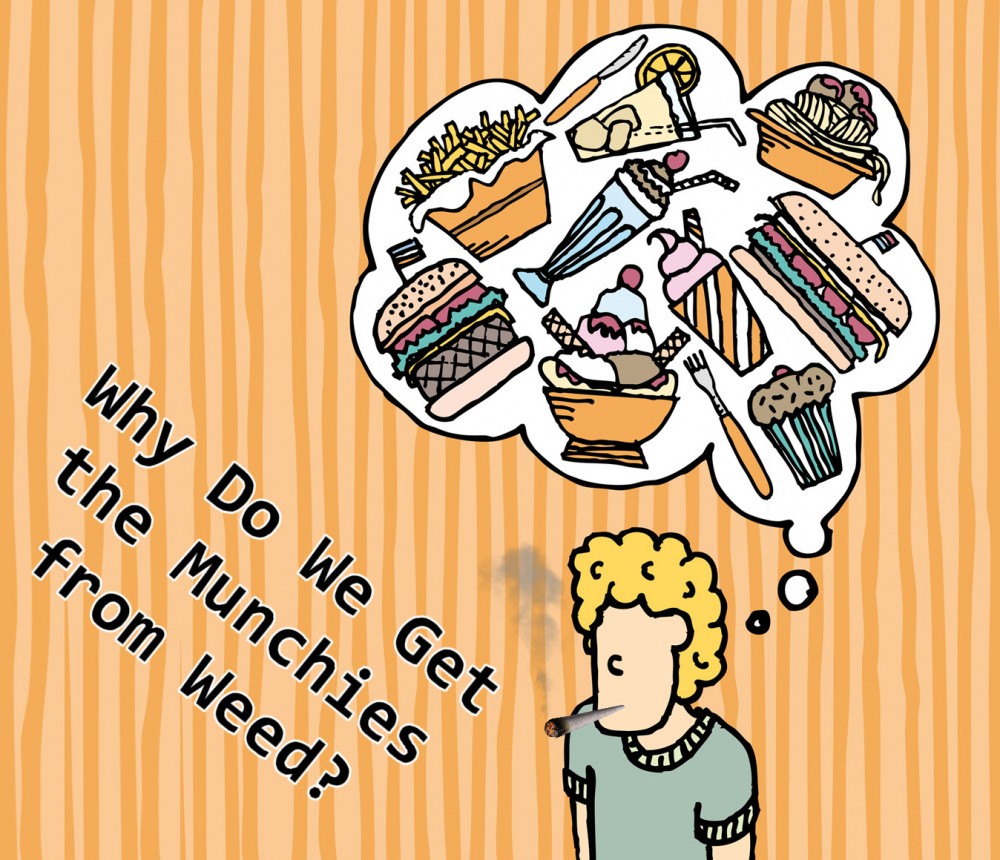 CANNABIS GIVE YOU THE MUNCHIES, HERE IS WHY, CLICK HERE.
OR..