Opioids Are Bad, Cannabis Is Good: Here's Why You Should Never Take Them Together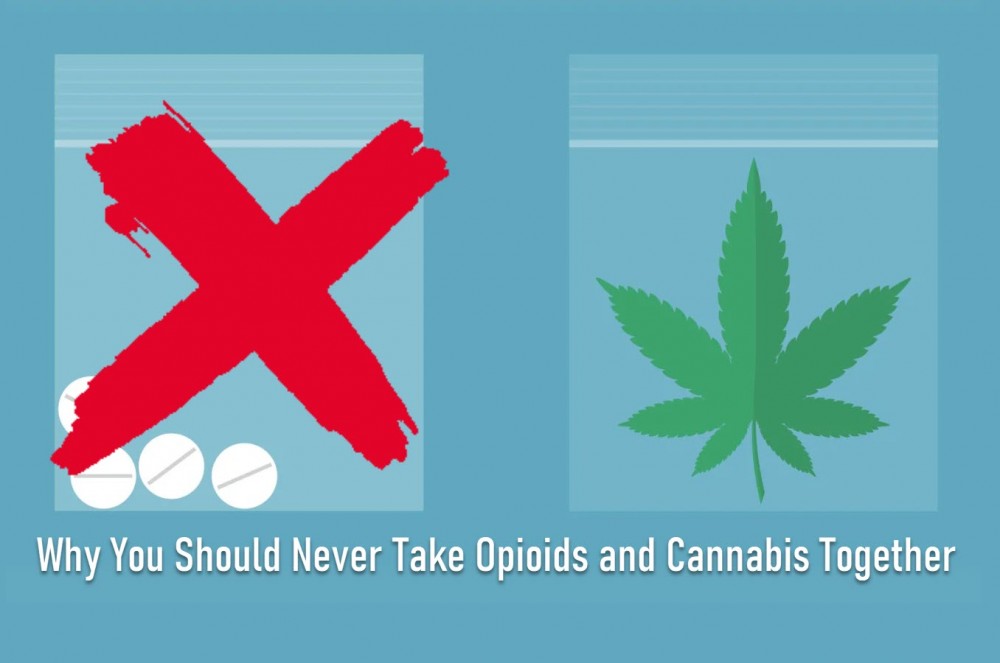 With over 50 milion Americans suffering from pain, and around 16.1 million Americans suffering from depression, these silent diseases clearly need a much more effective and safe form of treatment.
Opioids are being dished out by doctors like they're candy: opioids for pain of all kinds, anxiety, and depression. But our bodies aren't built to handle opioids. These drugs are extremely dangerous, addictive, and can be fatal.
That's why so many people are turning to cannabis as an alternative form of treatment. Unlike opioids, the body's endocannabinoid receptors are built to lock into the therapeutic benefits of cannabinoids. And cannabis is completely safe.
But if you're thinking about mixing the two together, you shouldn't.
New research published in the Journal of Addiction Medicine just revealed that while people who mix opioids and cannabis experience no increase in pain relief, doing so leads to more anxiety and depression.
The researchers set out to analyze the impact of mixing both substances for pain relief by polling 450 adults who suffered from moderate to severe pain for over 3 months. Some of the subjects used only opioids for pain relief, while others combined both pot and opioids. The researchers found that the subjects who consumed both apparently also ended up consuming more booze, cocaine, and tobacco compared to their counterparts who only took opioids.
It's not surprising, since many people end up turning to these harmful substances as a way to numb anxiety and depression. However, that doesn't mean it's effective: it only leads to more anxiety, and turns into a vicious cycle.
"Given the fact that cannabis potentially has analgesic properties, some people are turning to it to potentially manage their pain," explains researcher Andrew Rogers from the University of Houston.
Rogers also acknowledges the opioid epidemic in the United States. "There's been a lot of buzz that maybe cannabis is the new or safer alternative to opioids, so that's something we wanted to investigate," he says. "The findings highlight a vulnerable population of polysubstance users with chronic pain and indicates the need for more comprehensive assessment and treatment of chronic pain."
In short, the findings of the research states that mixing opioids with pot for managing chronic pain doesn't really help more than taking opioids alone. But given the severe risks and side effects of using opioids, there really is no doubt that cannabis is the way to go.
People are still divided about the benefits of using cannabis and opioids for chronic pain relief. While some patients believe that this combination works, it may be placing your mental health at a serious risk without you even realizing it.
After all, it's widely known that mixing certain substances can be extremely therapeutic especially to those who suffer from certain ailments.
An earlier study revealed that mixing both cannabis and opioids was beneficial for treating pain, but how good could it be for you?
Animal subjects were given moderate doses of a synthetic form of THC to replicate its effects in the body. Researchers then combined it with morphine. They then found that while a combination of the drugs negatively affected cognitive functions of the mice, it certainly had a positive impact on pain compared to using each drug on its own.
"These data provide additional evidence supporting the notion that opioid-cannabinoid mixtures that are effective for treating pain do not have greater, and in some cases have less, adverse effects compared with larger doses of each drug alone," says Vanessa Minervini, PhD, of San Antonio's University of Texas Health Science Center.
"The current opioid epidemic underscores the need for safe and effective pharmacotherapies for treating pain," Minervini explains. "Combining opioid receptor agonists with drugs that can relieve pain through actions at non-opioid mechanisms (for example, cannabinoid receptors) could be a useful strategy for reducing the dose of opioid needed to achieve pain relief."
If you are suffering from chronic pain, you should talk to your doctor before mixing cannabis and opioids for pain relief. It could have a dangerous additive effect, enhancing the impact of both drugs in the body in a way that is no longer beneficial.
Do make sure that you talk to a doctor who is knowledgeable about cannabis. Better yet, stick to cannabis alone.
OPIOIDS AND CANNABIS, READ THESE..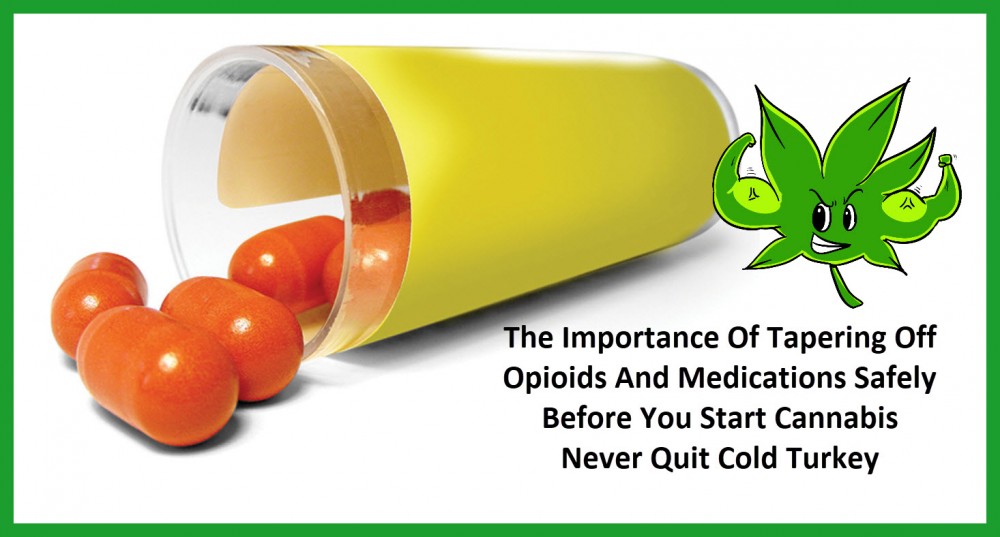 STOP TAKING OPIATES BEFORE YOU START MEDICAL MARIJUANA.
OR..
DR.OZ ON USING CANNABIS TO GET OFF OPIATES, CLICK HERE.
OR..