Arcview Says The World Cannabis Market Will Be Worth $57 Billion By 2027
Is the Marijuana Market on Its Way to $54,000,000,000 Market Size? from CannabisNet on Vimeo.
The Arcview Group has just released a new report entitled "The Road Map to a $57 Billion Worldwide Market".
The 65-page report provides comprehensive insights for the future legal and medical cannabis markets internationally. They predict that most of the spending will go towards the recreational use market, totaling $38.3 billion, while spending on medical cannabis products is estimated to hit $19.1 billion.
North America is forecasted to continue leading the way as the biggest spender; the report estimates that spending will grow from $9.2 billion in 2017 to as much as $47.3 billion by 2027. However, because of the sheer size of the North American market, growth rates will stay low with a compound annual growth rate (CAGR) of just 18%. The rest of the world (ROW) markets are estimated to see the largest growth, as spending is estimated to grow to $2.5 billion in 2027 from $52 million in 2017, with a CAGR of 47%.
Recreational use is set to dwarf the medical market in North America, although the advantages of the medical market are seen abroad thanks to government subsidized healthcare systems. Arcview's report also states that Europe may be the biggest medical cannabis market in the world. "Outside the United States and Canada, it will be almost wholly a medical-only business until the United Nations revamps the 1961 Single Convention on Narcotic Drugs, which will likely only come after the United States' Federal Government ends prohibition, which we don't expect until 2021," says Arcview Group Troy Dayton
"California gets the media attention and Canada gets the investment dollars as they allow adult use, but Germany's move to make cannabis flower available for medical use in pharmacies was really the big news of 2017 from a worldwide perspective" said Arcviiew Market Research Editor In Chief and BDS Principal Analyst Tom Adams. "The tables have turned in favor of legalization across the world and we predict that the trend will spread as research continues to support cannabis' effectiveness as a medication."
United States
The report says that the complex US legalization laws make the it "more complicated than in any other country." Despite this, the report notes that spending for recreational cannabis in the US is "expected to explode", with the California market alone having the potential to quadruple sales by 2022.
Canada
The report says, "Canada's federal-level legalization of cannabis for medical use has led to rapid growth in that market. Federal legalization of adult use, expected in mid-2018, will extend that even further, as adult members of the country's population of 36 million gain the right to purchase and consume cannabis legally."
Additionally, Canada ""is one of the few countries where investors have been confident enough in the legality of the industry to pour millions of dollars into public equity investments. The 88 licensed producers operating in Canada as of January 2018 have already begun securing deals to supply the developing adult-use market."
Europe
Germany is poised to be Europe's medical cannabis leader, since it legalized its MMJ program last year. "While sales there are restricted to pharmacies, the country's lawmakers have approved a fairly liberal list of qualifying conditions expected to rapidly swell the ranks of registered patients over the course of 2018 and beyond."
In July last year, Catalonia in Spain ""moved past tolerance and legalized cannabis, permitting the cultivation, consumption and distribution for members of designated clubs."
South America
In 2017, Peru and Argentina legalized medical cannabis. However, despite Brazil's strict laws, its large population makes it a leader in South America when it comes to spending on legal cannabis.

The report points out that Colombia has a rapidly growing legal cannabis market. There was a special portion dedicated to Uruguay: "Since 2013, the country has been putting the regulations and infrastructure in place to establish a system for state-controlled production and sale of cannabis through pharmacies, which began this past July… Uruguay's process is being observed by leaders of other South American countries who are looking for an alternative to the Washington-led and largely unsuccessful War on Drugs."
Mexico
In July 0f 2017, the Secretariat of Health in Mexico approved studying "pharmacological derivatives of cannabis." The bill was eventually signed into law by President Enrique Nieto Pena. "The move is a small step toward true medical legalization, since the derivatives are limited to products with 1% or less of THC, essentially making Mexico a CBD-only market," the report notes, though it doesn't mention that as this legislation was being crafted, there were also advances in the Mexican courts recognizing a right to medical and even recreational cannabis. If the Mexican program broadens in the coming years, the country could have a $106 million cannabis market by 2022."
Arcview Says The Worldwide Marijuana Market Will Be Worth $57 Billion By 2027 from CannabisNet on Vimeo.
OTHER STORIES YOU MAY ENJOY...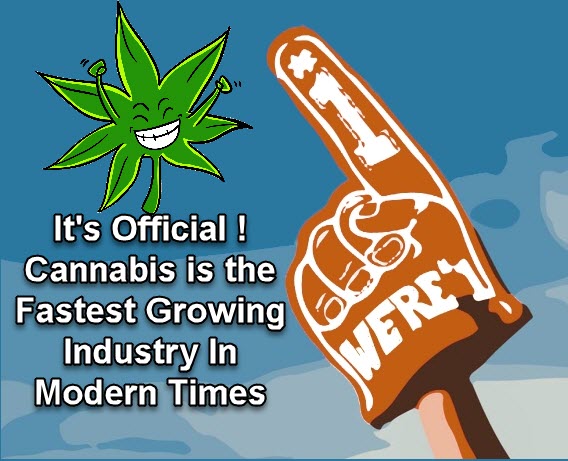 CANNABIS MARKET SIZE IS MASSIVE, CLICK HERE.
OR..