Cannabis Is the Fastest Growing Industry of Modern Times
Introduction To The Cannabis Industry
As a 420-friendly, you may have noticed that weed is on the rise. State after state are flouting federal prohibition and legalizing medicinal and in some case recreational marijuana sales. But what your average stoner or medical cannabis patient may not be aware of is that cannabis is currently the fastest growing industry in the United States, and one of the fastest growing in modern times.
To give you sense of the vastness, power, and potential of the cannabis industry, I've collected a series of quotes from top business and finance thinkers. Let's get right into it and see what they have to say...
"The legal cannabis industry is booming. The expansion and growth has recently been compared to the way broadband internet spread in the 2000s, or even the dot-com boom. One of the latest predictions is that more jobs will be created in legal marijuana than in manufacturing by 2020." - CNBC 5 high-paying marijuana jobs in the legal cannabis industry
Cannabis industry think tank, Arcview Group's State of Legal Marijuana Markets says this:
"Very few consumer industry categories reach $5 billion in annual spending and then post anything like 25% compound annual growth across the following five years. Cable television came close, growing 19% annually in the late 1980s as national networks like CNN and HBO proved to be wildly popular. Broadband internet subscription spending grew 29% per annum in the early 2000s as it became almost as much of a "must have" utility as electricity or television for the modern home. What became the ubiquitous home video business that birthed the great Blockbuster success story only grew at a 12% CAGR after reaching $5 billion in revenue in 1988" - Arcview Group, The State of Legal Marijuana Markets 5th Edition
"Illicit sales are now being rolled back at the fastest rates in those states with the most mature legal adult use markets (see graph, below). Most dramatically, what Arcview estimates was a $1-billion illicit market in Colorado is now less than $500 million, which represents just 27% of a $1.8-billion overall market." - Arcview Group, The State of Legal Marijuana Markets 5th Edition
Meanwhile, cannabis is still illegal and considered a schedule 1 drug by the US Federal government along with heroin, etc.
Unlike past market booms such as the Dot Com Boom, cannabis is not a new market. It's already ripe for the picking. A black market already existed long before legalization. The hope is to bring cannabis sales out of the black market and into state economies.
"The illicit market grew steadily throughout the last 40 years of the War on Drugs to what Arcview estimates was a North American total of $46.8 billion when adult-use sales first began in 2014 in Colorado and Washington. Illicit sales are now being rolled back at the fastest rates in those states with the most mature legal adult use markets (see graph, below). Most dramatically, what Arcview estimates was a $1-billion illicit market in Colorado is now less than $500 million, which represents just 27% of a $1.8-billion overall market." - Arcview Group, The State of Legal Marijuana Markets 5th Edition
The Federal Government has articulated via the Cole Memorandum that if a state passes a law to decriminalize cannabis for recreational or medical use, it can do so, under the condition that a regulation system for cannabis is in place. The incredible pace of growth has led to a wide variety of rules and regulations from state to state.
Here are the states that have adopted legal cannabis so far:
"As of November 9, 2016, the use of both recreational and medicinal marijuana has been legalized in the states of Alaska, California, Colorado, Maine, Massachusetts, Nevada, Oregon, and Washington. The District of Columbia has fully legalized recreational and medical marijuana, but recreational commercial sale is currently blocked by Congress. Twelve states have both medical marijuana and decriminalization laws (three of them being CBD-only. Thirteen states, Guam, and Puerto Rico have legalized psychoactive medical marijuana, while another thirteen have only legalized non-psychoactive medical marijuana." - WikiPedia, Legality of cannabis by U.S. jurisdiction
Momentum has been building over the past two decades, but 2016 was a watershed year for state cannabis legislation. 2016 marked the most consequential year for the expansion of access to legal cannabis in the two decades since California embraced medical cannabis in 1996.
"The November 2016 election cycle represented a watershed achievement for the cannabis industry. Legalization initiatives passed in eight of the nine states which had them on the ballot, exceeding the expectations of even the most optimistic industry insiders. The significance lay not just in the number of states which passed measures, but also in which states they passed." - New Frontier Data
Arguably, marijuana laws are making a positive difference in states where it has become legal.
"Adult use states are finding that the health of citizens and the impacted regions' economies are improving even as some social problems like opioid addiction and crime drop, contrary to the warnings of anti-adult use groups." - New Frontier Data
Cannabis is making similar progress around the globe, with an especially robust cannabis industry to our north in Canada.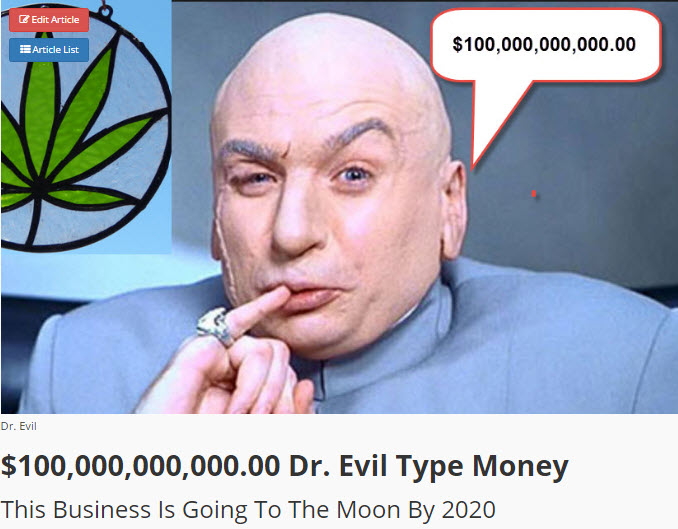 Cannabis Market Figures
According to GQ magazine in mid-2017, cannabis was the second largest cash crop in the U.S. after corn, and worth over $40 billion. Total cannabis market sales are expected to exceed $24 billion by 2025.
According to ArcView Groups, the legal cannabis market was worth an estimated $7.2 billion in 2016 and is projected to grow at a compound annual growth rate (CAGR) of 15% to more than $24 billion by 2025. (By comparison, liquor sales for 2016 were $25.2 billion.)
Adult Use Market
Adult use sales are projected to grow at an 18% CAGR through 2025, from $2.6 billion in 2016 to an estimated $11.2 billion in 2025.
Legal weed in North America is expected to reach $22.6 billion in revenue in 2021…
"Recreational cannabis spending is expected to outpace medical marijuana sales for the first time in 2019… It means new users will likely flood the recreational market in the next few years, with some switching over from medical marijuana programs in their states. California and Canada, which could legalize marijuana outright as early as July 1, 2018, are projected to drive major growth because of their population sizes." - Business Insider, The way people buy legal marijuana will change in 2019 — here's what to expect
Medical Marijuana Market
Medical cannabis therapies and treatments are speeding toward the market as new federal and state policies encourage a rise in public and private research funding.
The medical market is projected to grow at 12% CAGR through 2025, from $4.7 billion in 2016 to an estimated $13.2 billion in 2025.
"The first month of legal sales of recreational marijuana in Nevada significantly outpaced the opening month of sales in other states where it's legal for adult use. The state Department of Taxation says Nevada dispensaries sold $27.1 million worth of pot in July. That compares with about $14 million in each of Oregon and Colorado, and $3.8 million in Washington in the first month of legalized recreational sales in those states." - The Cannabist, Nevada sells a lot more weed in its adult-use rollout than other states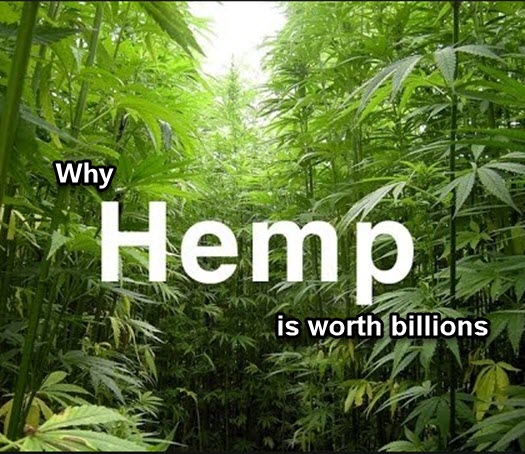 The Hemp Market
Marijuana and hemp, although of the same species, are completely different strains of cannabis. Marijuana is desired for its THC content, while hemp contains only trace amounts of THC and is bred for its fiber, seed, and extracts.
"Taking into account that there was already a black market demand for marijuana before it started to become legal, comparatively, global demand for hemp is growing far faster than demand for marijuana." - Cannabiz News, CBD Is Approaching Critical Mass
Although the hemp market is a completely distinct entity from the marijuana market, there is a medicinal aspect to the hemp economy which is projected to explode onto the over-the-counter consumer market over the coming decade.
CBD is a non-psychotropic cannabinoid derived from hemp that has medical benefits very similar to that of THC, except without the high. CBD is typically used as a dietary supplement for health purposes, and can also be used in edibles, vapables, topicals, pills, etc. Due to some gray area between federal hemp food regulations and cannabis regulations, CBD can currently be easily purchased online without a doctor's recommendation.
"Hemp-derived cannabidiol (CBD) is projected to be a billion-dollar market in just three years, according to a new report by Brightfield Group. The data company estimates that hemp CBD sales have already hit $170 million in 2016 and a 55% compound annual growth rate over the next five years will cause the market to crack the billion-dollar mark." - Forbes, Hemp Cannabis Product Sales Projected To Hit $1 Billion In 3 Years
Wrapup
As you can see, if you're a cannabis consumer you have a lot to be thankful for. But if you're an entrepreneur or investor, you'd literally be a fool not to take a good, long, hard look at the cannabis industry to see if there's a place in it for you to spend your time and/or money.
"The 20+% annual growth rate is likely to continue for many years past 2021 as more states and countries legalize cannabis. … It's also likely that US federal prohibition will be repealed during that period, which would fuel explosive growth." - Arcview Group, The State of Legal Marijuana Markets 5th Edition
~~~
About the Author: Rick Schettino is publisher/editor of CannabizNews.com and co-owner of R&D Cannabis Marketing. He also writes freelance for numerous cannabis industry news publications.
INVESTING IN MARIJUANA NOW, CLICK HERE.
OR..