Can You Take Cannabis With Pharmaceutical Drugs?
Although we know cannabis to be an effective medicine on its own, in some cases it actually works best when used complementarily with other pharmaceutical medicines. However, it's critical that a patient is aware of the possible effects of specific pharmaceutical drugs when it interacts with cannabis.
Some patients use cannabis to help manage the side effects of pharmaceutical drugs, while in other cases cannabis can help reduce the drug dosage of some medicines. There is no one-size-fits-all explanation to this, since cannabis affects people differently and the results of mixing pharmaceuticals with cannabis will vary greatly depending on the condition, a person's age and health status, and many other factors.
Patients should be aware that consuming a pharmaceutical cocktail together with cannabis may have detrimental effects (although with some drugs it will work perfectly fine with cannabis).
Additive Effects With Tranquilizers
Using cannabis and opiates for pain medication together can have additive effects, which means that it will amplify the depression in the central nervous system (CNS). Since the CNS is responsible for controlling heart rate and respiration, too much depression from using both cannabis and opiates at the same time may actually lead to death. Because of this, it would be wise for patients to consult with doctors to reduce the dosage of opiates while medicating with cannabis.

Cannabis also intensifies the effects of sedatives and tranquilizers. These medicines contain compounds that increase GABA neurotransmitter activity, which calms down the nervous system. Antihistamines that are used to treat allergies such as those with loratadine, diphenhydramine, fexofenadine or other similar medicines can lead to drowsiness. When these medicines are combined with cannabis, the drowsiness can be potentiated which may even lead to tachycardia.
Blood Pressure Medications
High blood pressure, or hypertension, is treated through the use of antihypertensives whose effect can be decreased when used with certain cannabis strains. The cannabinoid compounds may temporarily increase blood pressure such as those in sativa strains. Patients who are taking antihypertensive medications should frequently monitor blood pressure when consuming cannabis simultaneously.
Combining stimulants with cannabinoids may lead to tachycardia; those taking medicines for heart ailments should always observe their individual reaction when mixing with the plant. Cannabis has also been linked to an increase in metabolization of certain drugs that are similar to caffeine, like theophyllines, which are often used to treat chronic obstructive pulmonary diseases and asthma. Using cannabis and these medications together will likely require an adjustment in either frequency or dosage, since mixing them can cause palpitations, hypertension, and tachycardia.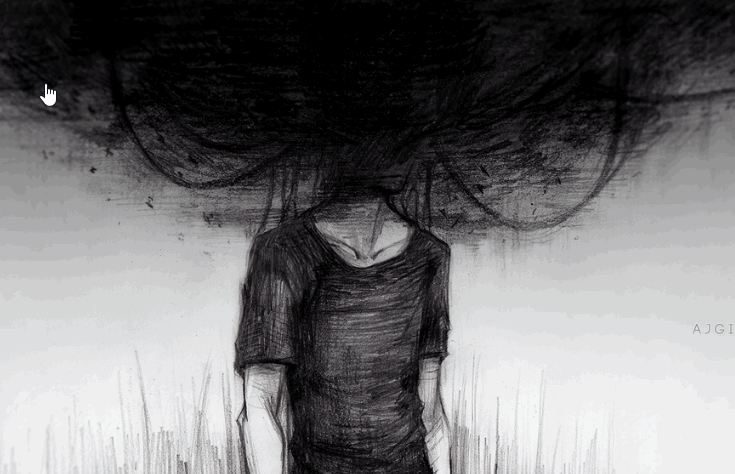 Antidepressants
Some patients experience negative side effects when combining pharmaceutical antidepressants with cannabis. Both cannabis and some antidepressants, including Zoloft, Prozac, and other common drugs will impact the serotonin levels in the body.
Some studies suggest that using cannabis can cause a drop in serotonin. Antidepressant drugs can cause serotonin syndrome, a condition that occurs when serotonin levels are too high. In some cases, serotonin syndrome can have debilitating and even life-threatening effects; characterized by shivering, sweating, nausea, anxiety, diarrhea, headaches, tremors, and others. Although not much is known about the effect of cannabis on serotonin syndrome, we do know that the cannabinoids impact serotonin, so it's important to be extremely cautious about combining the substances.
Certain compounds in cannabis can also affect how the body metabolizes antidepressants. This leads to an additive effect due to consumption of cannabis, which can increase the risk of unwanted side effects from serotonin syndrome.
Blood Thinners
Cannabis may have additive effects when taken with blood thinning drugs such as warfarin. Patients using blood thinners may need to reduce their dosage if they want to consume cannabis. Studies show that the THC content in cannabis may displace warfarin from the protein binding sites.
Blood Sugar / Diabetic Medications
Cannabis is used by some patients to help treat and manage diabetes because the plant has been shown to improve metabolic processes and have a positive effect on overall blood sugar control. While cannabis has been shown to help reduce obesity and treat diabetes, little is known about the effects of cannabinoids on insulin and other drugs that affect blood sugar. While it's likely that cannabis will work well with insulin and diabetes medications, there is also a risk that when used together it may reduce blood sugar levels too much.
Opioid Pain Medicines
Patients who are combining cannabis with opioids will need to reduce the dose of opioids because the plant can interact with opioids in the body. Studies show that combining cannabis and opioids can be beneficial for reducing pain while decreasing the need for taking more painkillers but it's still necessary to monitor the effect when combining both.
It's especially important to be cautious about combining cannabis with drugs that contain buprenorphine, which is a kind of opioid pain medicine. Doing so can have extremely additive effects in depressing the central nervous system, which can make it difficult to breathe. Other possible side effects of combining cannabis and opioids include confusion, sedation, impaired motor coordination, and dizziness.
Before You Mix Cannabis And Pharmaceutical Drugs…..
Keep in mind that while in most cases it's safe to combine cannabis and prescription drugs, remember that cannabis is made up of hundreds of different compounds that can interact, both positively and negatively, with pharmaceutical drugs. More research is needed in this field but this is a complicated issue since each patient will react differently.
To reduce the risks for side effects, it's best to consult with your doctor if you want to consume cannabis while taking any prescription medications.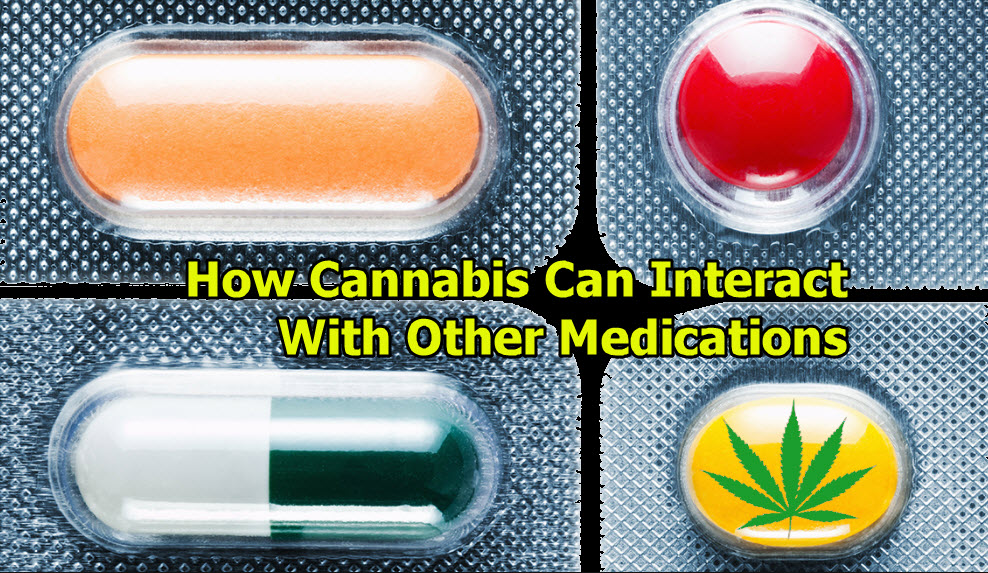 HOW DOES CANNABIS WORK WITH OTHER MEDS? CLICK HERE.
OR..​
BIG PHARMA SECRETS THEY DON'T WANT YOU TO KNOW, CLICK HERE.
OR..